How to Choose an Enterprise CMS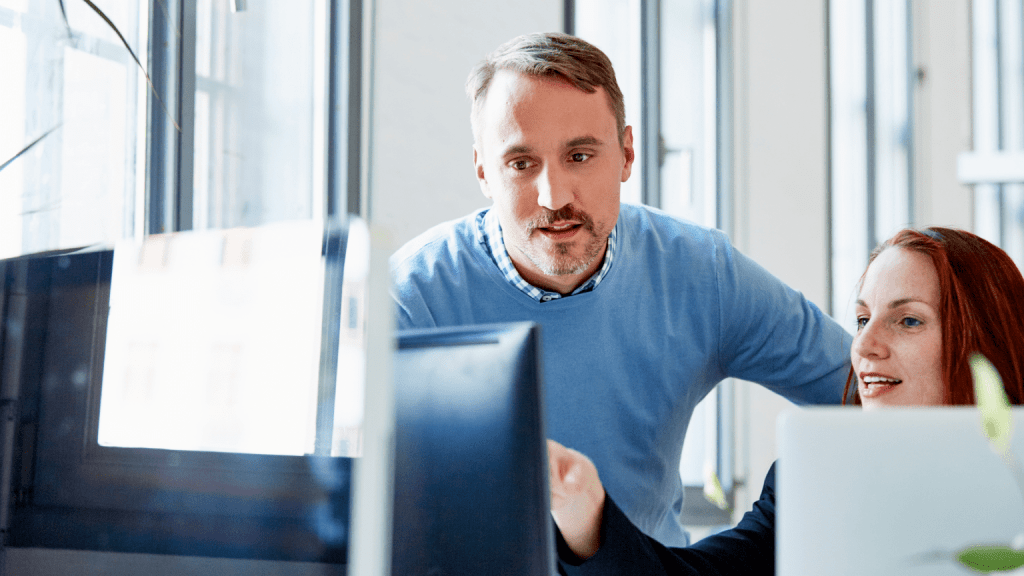 With so many options on the market, choosing a content management system (CMS) can be a daunting and risky task for any enterprise. Make the wrong choice and you may limit content creators and developers alike, saddling them with inflexible, difficult-to-use software that drains organizational resources—and even put your company at risk.
Make the right choice, for example, opting for a CMS built on flexible open source technology, and you'll empower teams to create content without limits, content that engages audiences and drives growth for your business. 
Given the centrality of an enterprise CMS to your business, choosing the right one is mission critical. From content management to infrastructure and security, here's what to look for.
Open source and pricing
To start, a good CMS should be transparent in its pricing, with no hidden expenses or annoying overage charges during traffic spikes when you launch your next big content campaign.
Choosing an open-source CMS solution is a key advantage. Not only will you save on licensing fees but you'll also own your code and free your teams to leverage an entire content ecosystem of expertise, from plugins to partners.
Content management + flexibility
Marketing, digital, design, and content bring digital experiences to life. Publishing tools need to be accessible to teams across a company, no matter their skills and expertise. The right tools remove unnecessary blockers to enable you to stay on top of the market and drive growth.
WordPress, for example, is easy to use and ubiquitous, powering more than 40% of the web. It offers the largest array of prebuilt assets for creators, including the Gutenberg block editor.
Enterprise content management systems with extensive developer communities empower creators to move quickly and efficiently. Whether using custom-built assets or pre-built templates, the enterprise CMS needs to work with you to ensure agile delivery without compromising vision. It must be flexible enough to use APIs and plugins while still being accessible to the team.
Larger organizations especially need to worry about custom permissions and creation for their many users. Using APIs allow you to customize access and workflows at scale. An agile CMS will allow you to integrate specialized employee permissions as well as custom roles and scalable workflows.
It's important to use a platform built to be completely flexible, with important features like decoupled (also known as headless) and hybrid delivery. Companies using web-first delivery often rely on traditional CMS setups, due to simpler editing and preview capabilities. However, decoupled setups make integrations with multiple sources and multiple destinations much easier. An advanced platform will offer hybrid solutions, allowing you the flexibility to customize everything within the publishing process.
Enterprise commerce
Compelling content drives customer purchases, engagement, and brand loyalty. But commerce stacks can also be complex, with a mix of different tools including inventory management, people management, and more. The best enterprise CMSes streamline deployment while being customizable and flexible.
A quality CMS allows users to:
Easily create and modify the commerce experience—through pre-built or customized assets and integrations.
Simplify content creation while providing depth of enterprise commerce functionality.
Be flexible with creation through block editors while also being accessible to complex code.
Work with support teams to partner with creators on their vision.

Content analytics at the forefront
It's important to empower teams with data they can use to inform content strategy, optimize performance, and drive growth. Companies are learning that compelling content is driving how consumers buy and engage with them.
Creators need access to metrics that prove content value, including conversion, attribution, time on page, and more. Analytics must be both specific enough to look at individual page value but also broad enough to show overall performance and page views (this feature will help you measure ROI and get a bigger budget).
The best CMSes help you understand which content drives performance—in real time—without requiring a dedicated data analyst by your side. CMSes need to have innovative and intuitive features, such as enterprise search capabilities for handling data at scale.
Platform infrastructure and security
Platforms with a cloud-based containerized infrastructure can scale to deliver billions of page views. A priority must be put on vendors with experience working with globally operating clients and a vetted history of performance during high-traffic events. A built-in content delivery network (CDN) will cache content globally, enhancing delivery speed and enabling API-driven delivery to customers.
Be wary of platforms that can't handle traffic spikes or promise 99% uptime—these are roadblocks to growth.
Without a dedicated team, managing software upgrades and security patches for sites can be complex and risky. The best enterprise CMS platforms enable admin users to manage sites at scale, and allow customers to test any proposed changes. And ease the burden on creative teams and allow them to focus on critical business initiatives.
Security is often a determining factor in choosing your content platform. Good CMSes take a preemptive approach here, upholding the strictest standards, including data security, vulnerability management, and physical security. They also come with a comprehensive list of compliance certifications, such as SSAE 18 SOC 1, SSAE SOC 2, even a FedRAMP authorization, required by government agencies. Ideally, they also feature enterprise-grade, on-call support that preemptively solves urgent issues for content creators and developers alike. 
Get the latest content updates
Want to be notified about new content? Leave your email address below and we'll make sure you stay updated.
The next step
Our new Agile CMS Buyer's Guide goes deeper into the must-have capabilities you need to create timely, relevant content experiences.
From content analytics and commerce to platform infrastructure and security certifications, we can help you understand the key criteria in evaluating platforms that will empower your organization to use content to drive business growth.