The Best Content Marketing Analytics Tool? The One Your Team Actually Uses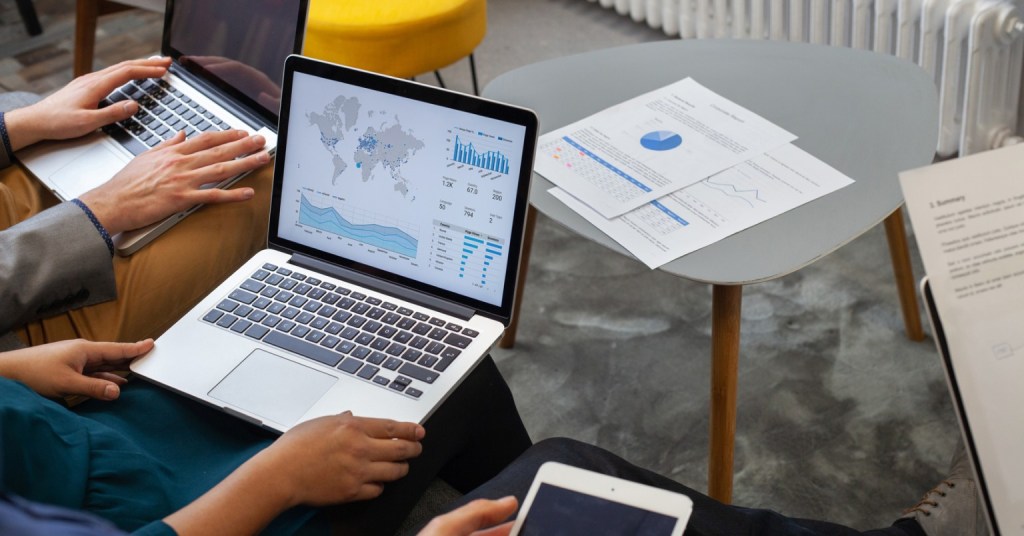 In today's fast-paced and competitive content landscape, it's easy to focus on pushing out tons of content fast to stay engaged with customers and prospects. In fact, in our Content Matters 2022 Report, we learned more people are creating more content in 52% of companies.
Unfortunately, mass production is an ineffective way to approach content, especially if you're not basing your publishing strategy on data-driven decisions. And here's the kicker: even teams who are trying to be data-driven using "industry-standard tools" struggle to find meaningful insights, or have to wait for an analyst to pull data for them.
If you're using legacy analytics tools like Google Analytics (GA) that weren't built with content in mind, it can be arduous to find, track, and report on content performance metrics that eventually help you make informed strategic decisions. It's the perfect excuse content marketers have to revert to the "mass production" content mindset. But if you ignore the data, your content strategy deteriorates.
Data-driven businesses are thriving, even in uncertain markets
There aren't enough minutes in the day to discuss all the ways data impacts business growth. So let's start with the fact that insight-driven businesses grow at an average of 30% each year, while other B2B companies see only an 11% increase in sales.
That stat alone should convince you to start prioritizing data usage for strategic planning.
Despite the overwhelming case for data, the Harvard Business Review reports only 26.5% of organizations actually consider themselves data-driven. If you're one of the remaining 73.5%, it's time to get on board.

Why data and marketing go hand-in-hand
If you're a seasoned marketer, you already know the crucial importance of data in proving campaign value and ROI. Without data, your marketing strategy is founded on nothing more than opinion and emotion, which is a weak way to make the case for additional campaign resources and a bigger marketing budget.
But data is more than just reporting on performance. Marketing analytics should also be the driving factor in campaign and customer experience decisions.
McKinsey reports companies deeply invested in customer analytics are 23 times more likely to outperform their competitors in new customer acquisition and display nine times better performance in customer retention.
We already know content marketing drives business growth, but why? Because content is at the core of the customer experience. Businesses that consistently hit high customer satisfaction ratings actually grow at 2.5 times the rate of other companies.
And if your content is a major contributor to the customer experience, that means it should be intimately connected to data, just like everything else.
Are your content analytics accessible?
The sole purpose of content is to meet your customers' needs and create value at the right place and time. The way to determine if you're doing that successfully is by analyzing content performance metrics and pulling insights that help you determine the what, where, and when for your content.
Which channels perform the best? What times are your customers engaging? What topics lead to the highest conversions?
Content data is crucial for guiding your content strategy. You can't improve what you don't measure. But what we found in our Content Matters report is that many teams don't understand what they're measuring, despite putting more time into analytics. Fifty-four percent of marketing teams are using analytics to make content strategy decisions, but 49% still don't know how their content is performing. Why?
The majority of those teams are using Google Analytics.
Within those teams, a measly 18% of people use the tool, and only 64% actually understand how content is performing. Letting data lead the way for your content decisions will help you create a successful strategy. But data is worth nothing if your team can't access or understand it.
Get the latest content updates
Want to be notified about new content? Leave your email address below and we'll make sure you stay updated.
Content analytics is a team effort
As we noted earlier, Google Analytics is not a user-friendly tool. No wonder most content teams rely on developers or IT departments to create and pull reports from GA, which often leads to miscommunication and gaps in important data.
If you're not the one pulling the metrics, you're probably not getting the full picture of how your content is performing. Analytics product usership is important to building a united and informed content team. When everyone creating content understands content performance, they make more cohesive, data-driven decisions.
However, it shouldn't take a PhD and a team of developers to leverage your analytics tool.
That's where Parse.ly comes in. Companies using Parse.ly have 84% of their content team members actively analyzing data, and 77% of those people feel confident they know how their content is performing. For those keeping track at home, that's a total difference of 581% when compared to the GA stats.
That's why usership is the only thing that matters with analytics.
Part of the WordPress VIP platform, Parse.ly is a comprehensive analytics tool that can quickly and easily illustrate how your content is performing. You can even get detailed reports showing content conversions and engagement delivered straight to your inbox. The best part? Everyone on your team can use it!
Want to see how easy it is? Schedule a demo today.