WordPress Is Turning 20, So Let's Celebrate 20 Ways WordPress Has Evolved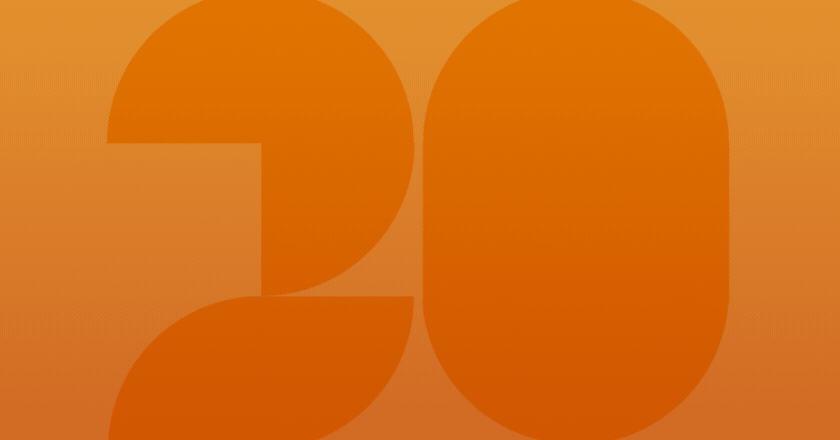 Huzzah! WordPress, the world's most popular content management system (CMS)—and our favorite, but we're biased—celebrates the Big 2-Oh on May 27, 2023.
Launched in 2003 by Matt Mullenweg and Mike Little, WordPress has grown from a simple blogging platform to a powerful CMS that powers more than 40% of all websites on the internet today.
As WordPress celebrates its 20th birthday, it remains the driving force behind the democratization of the web and the empowerment of creators around the world. All this in mind, here are 20 examples and plenty of BIG numbers of how WordPress has evolved into the CMS legend we know and love.
WordPress by the (big) numbers
1. 43% of the known web relies on WordPress
It's not even close: WordPress is the most popular content management system on the planet—by a factor of 10x. It's no stretch of the imagination to say "WordPress runs the web."
Source: colorlib.
2. 810 million websites run WordPress
You read that right: Eight hundred and 10 million and growing daily. WordPress "is here, it's there, it's everywhere," to channel the chant by fans of the great footballer Roy Kent. Do we hear 1 billion coming into view soon?
Source: colorlib.
3. blog·o·sphere: WordPress.com users publish 70 million new posts every month
If you're doing the math, that works out to about 1,600 new blog posts every minute or 26 per second.
Source: colorlib.
4. blog·o·sphere: 409+ million people view 20 billion+ pages on WordPress.com websites every month
Looking for meta-inspired reading suggestions? Check out this WordPress blog about WordPress blogs.
Source: colorlib.
5. 700+ sites get built daily on WordPress
Metrics like these confirm WordPress is not only the most ubiquitous CMS, but also the fastest growing. If you've read this far, you probably already guessed that.
Source: WordPress VIP case studies (via W3Techs).
But wait, there's more…
6: WordPress owns 65% of the global CMS market
So much winning! If you're keeping score—and we are—that's 10x greater than WordPress's nearest competitor. Even AI knows why WordPress rules—take it away, ChatGPT, but please channel actor Jeff Goldblum if you're up to it:

Ah, WordPress. Yes, yes, yes. Well, it seems to me that WordPress has become quite the titan in the CMS market, hasn't it? And why, you ask? Well, let's take a closer look, shall we?
Firstly, WordPress is incredibly user-friendly. It's intuitive and accessible, allowing even the most technologically-challenged among us to create beautiful, functional websites with ease. And who doesn't love a little simplicity in their life, hmm?
Secondly, WordPress is highly adaptable. With a vast array of plugins and themes available, one can easily customize their website to their heart's content. It's like a chameleon, changing its colors to suit its environment. Fascinating, really.
And finally, WordPress has a vibrant and supportive community. People from all walks of life coming together to share ideas, collaborate, and create. It's like a digital ecosystem, teeming with life and possibility. Oh, how I love the interconnectedness of it all!
So, there you have it, my dear friend. WordPress's success is due in no small part to its user-friendliness, adaptability, and community. And who knows what other wonders it may bring us in the future?
Life, uh, finds a way, doesn't it?
Sources: 10WebBlog.
7. 44% of the top 10,000 sites using a CMS are built on WordPress
From Disney, Sony, and the New York Times to a galaxy far, far away, this is the way… to CMS.
Source: Search Engine Journal.
8. 60,000+ free WordPress plugins
SEO to sitemaps, ecommerce to image compression creation, yeah, there's a WordPress plugin for that. Like Contact Form 7 (perfect for managing multiple contact forms) and our own Jetpack (a must-have for security, backup, speed, and growth)—each with a mind-blowing 5 million active installations.
BTW: That 60K doesn't even count the paid plugin side of things. If you're on the hunt for the best plugins for 2023, let's plug a few lists:

Source: WordPress.org plugins database.
9. 22,000+ WordPress themes
Ooh, you fancy! Themes help you modify the appearance of your WordPress pages with style, grace, and panache. At last check, there were ~11,000 free designs populating the WordPress Themes Directory, and another 11K on the paid side.
And here's our curated in-house collection, from our parent organization Automattic. Rainfall, anyone? "… a clean, objective blogging theme strongly inspired by Swiss Design. Its minimalist functionality is balanced by a strong accent color, beautiful photography and post templates with sidebars."
Open source and commerce
10: 90% of IT organizations use open source software within mission-critical workloads
Did someone say open source? It's obviously a good thing, as open source software promotes collaboration, innovation, customization, cost reduction, and transparency, fostering a diverse and adaptable technology ecosystem.
Source: Ebow.
With that in mind, now may be a good time for an origin story.
WordPress isn't a company. It's an open source project, some might even say a movement, "supporting the idea of democratizing publishing and the freedoms that come with open source."
This project, as opposed to commercial services built on top of WordPress, is often referred to as WordPress.org—the website where anyone can download the WordPress code. There is a vast community of contributors to the project, responsible for a plethora of plugins, themes, and other extensions used in conjunction with WordPress.
Learn more about the WordPress.org Mission and the Four Freedoms.
11. Cha-ching! Built on WordPress, WooCommerce owns 37% of the ecommerce market
Want to start selling online?
Check out built-on-WordPress WooCommerce, the world's most popular ecommerce platform, now powering 164 million stores across the web. Simply install and activate the WooCommerce plugin on your WordPress website to turn it into an ecommerce machine.
As they say, "Launch in days, grow for years."
Sources: colorlib.
Scaling for the enterprise
12. 2006: WordPress VIP is born
Recognizing the potential of WordPress at scale, Matt Mullenweg creates WordPress VIP to support the unique content needs of the enterprise. In fact, WordPress VIP was purpose-built for the highest volume, most security conscious, and most demanding digital properties.
If you check the web to learn about a major world news event, visit the website of one of the largest companies in the world, or access information from a government site, there's a reasonable chance that WordPress VIP delivers the content you find.
13. 20 reasons to love WordPress VIP
If WordPress runs the web, WordPress VIP runs the enterprise web. A selection of capabilities and benefits might tell you why:
We could go on…
Putting up big $ numbers
14. $202-$423B: WordPress customer revenue
Full disclosure: We like big $ numbers. Really big ones. Especially with Bs in them.
After crunching the numbers (and not really giving anything away), we derived this reported revenue range for the combined businesses operating on WordPress.com (our sibling, under the Automattic umbrella) and WordPress VIP.
"Not just for personal blogging…"
15. Breaking news: 44% of media companies on WordPress VIP earn $25M+ in revenue
We call that headline news worth shouting in ALL CAPS. Could it be how seamlessly WordPress VIP enables writers, authors, editors, journalists, influencers, and tastemakers to prepare and respond to breaking news events, engage audiences with personalized content, and know what topics resonate with their readers?
But wait, this just in…
16. In other news: 72% of non-media companies on WordPress VIP also boast $25M+ in revenue
Because high-growth companies everywhere feel the same growing pains: hard-to-use publishing tools, site infrastructure that wilts under traffic spikes, engineers worrying only about security instead of innovating.
Big names like Salesforce, Capgemini, OKdo, and others get it. That's why they trust WordPress VIP, the most secure, usable, and reliable WordPress platform backed by support from the most experienced WordPress experts on the planet.
17. Number of $1B+ enterprises running with WordPress VIP: 148
It's a case of "case closed," don't you think? It bears repeating: WordPress not only runs the web but the enterprise web as well.
Looking back, looking to the future
18. 3 big improvements WordPress VIP has driven to core WordPress
As noted by some of the team at the very core, so to speak, of innovation:
"Elegantly extending WordPress to support enterprise customers who demand the most secure and performant version of WordPress that's possible." —Ryan Sholin, Head of Technology Partnerships, WordPress VIP

"Helping WordPress grow from 'just for blogging' into a publishing platform for some of the largest, most iconic enterprises on the planet." —Jason Hubsch, Support Engineer, WordPress VIP

"Showing how WordPress can be scaled in both a secure and performant way to serve some of the most popular websites in the world." —Raam Dev, Code Wrangler, WordPress VIP
Speaking of team and "it's all in the family," we've identified 30+ current or former WordPress VIPers who have directly contributed to WordPress core development since WordPress 3.2. Hats off to them for giving back to the Mother Ship! And that count doesn't even include ongoing efforts such as translations, support forums, running meetups and WordCamps, and pitching in with various teams on Contributor Days.
19: WordPress VIP and FedRAMP compliance
Big Gov, Big CMS!
WordPress VIP is the only enterprise-grade WordPress platform with FedRAMP Authority to Operate (ATO).
Which is a shorter way of noting hyper-security-conscious government agencies and other businesses in high-risk agencies can take advantage of the flexibility, ubiquity, and ease-of-use of WordPress to create and publish content for their constituents and customers.
Going forward, workers at the largest public entities, from the halls of government to the launch pad, can finally start using the CMS they already know and love in their daily missions.
20. Designing better WordPress systems, for the ecosystem
Partnering with the best and brightest organizations in the WordPress VIP enterprise galaxy can't help but inspire our future work in bringing together WordPress, systems, and websites.
Case in point: Figma, the popular collaborative interface design tool. Our integration work in helping keep design systems in Figma synced with WordPress themes is a textbook case study in taking WordPress to new frontiers and new audiences. And it's just the start.
That's a wrap, but we just can't help but squeeze in one more way WordPress has evolved over the past 20 years…
Lucky 21. Better together—Parse.ly Analytics, WordPress… and AI
What's the best way to understand content performance and prove the ROI of it… right… inside… WordPress?
Enter Parse.ly Analytics, which makes working with data easy for newsrooms and marketers, giving them the insights they need to focus their content strategy and prove ROI. After all, effective storytelling can't happen without valuing and understanding both your content and your audience.
"Parse.ly brings you insights. It finds things for you," notes WordPress VIP CTO Brian Alvey. "You don't need to learn a new query language or dig through confusing screens. Creators love it because it tells them what to do next. Customers tell me it's like 'Google on steroids.'"
But, wait, that's just the start. On our digital doorstep is the confluence of artificial intelligence, Parse.ly and WordPress, and a brighter future helping content creators make even more impactful content. Stay tuned.
So much to celebrate!
Now, head over to the #WP20 page for more 20th Birthday celebrations.