Enterprise commerce growth with WordPress VIP and WooCommerce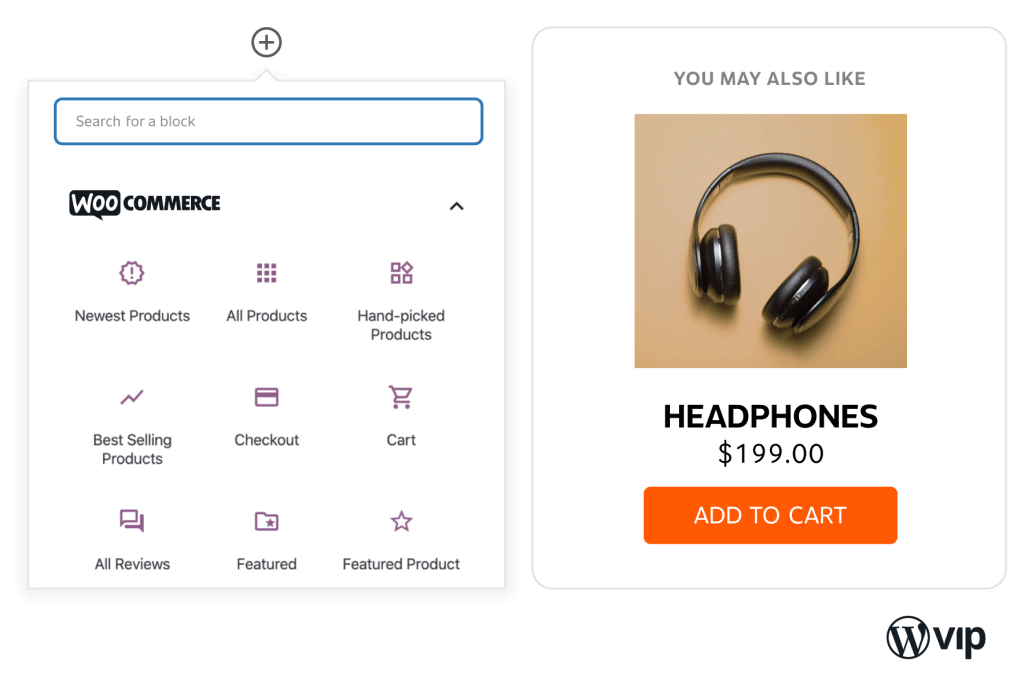 From commerce to customer acquisition, content is critical to growth. With WordPress VIP and WooCommerce, get a unified content and commerce platform that creates the ease, flexibility, and freedom you need to scale the digital experiences that drive your growth.
Agility is the difference between success and failure
The world moves fast. Are you ready to be there when it does? WordPress VIP and WooCommerce are purpose-built for agility so you can grow your business regardless of what arises.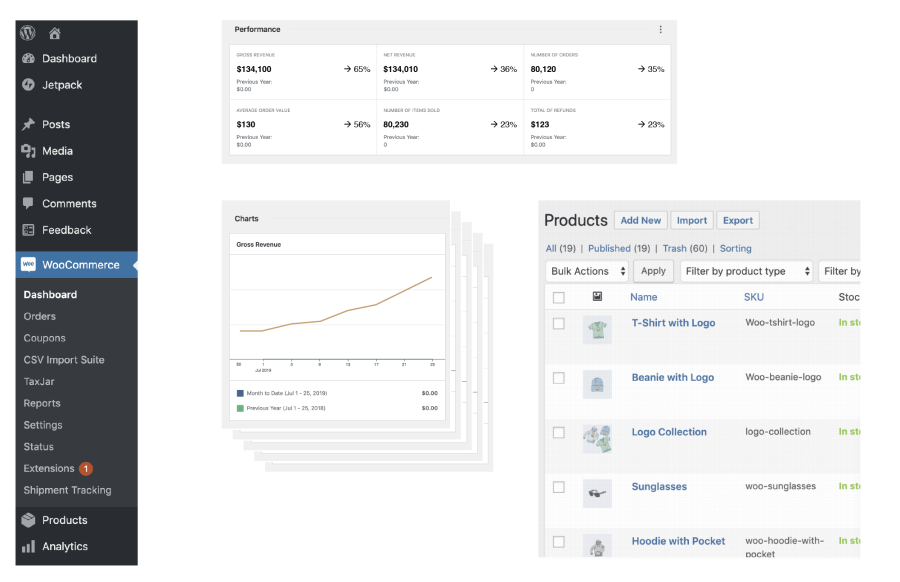 Unite your teams to get to market faster
By integrating your commerce and content and commerce platforms, your entire team—from creators to product owners and developers—can focus on engaging your customers across all your channels.
Make it yours with an enterprise ecosystem
Choose from hundreds of enterprise-grade plugins, integrations, and APIs to create a cohesive journey that brings your customers to your products—and keeps them coming back for more.
Advantages of WordPress VIP and WooCommerce for enterprises
As the CMS that powers more than 40% of the web, WordPress is built for content that drives commerce. In fact, 30% of the Fortune 100 use WordPress. As part of the Automattic family, whose CEO is the co-founder of WordPress, WordPress VIP and WooCommerce do enterprise content and commerce better than anyone else.
Powerful analytics: Track ecommerce sales and content analytics all in one place to inform your decision-making and improve ROI.
Reduced risk: Best-in-class security protocols protect applications on the WordPress VIP and WooCommerce platforms, with real-time order backups and proactive threat mitigation.
Seamless integrations: Leverage WordPress VIP's technology partners and the WooCommerce Marketplace to build exactly the customer experience you envision.
No vendor lock-in: Open source platforms free you to build exactly what you need, and you maintain control of your code and your roadmap.
SEO optimization: WordPress includes robust SEO abilities, helping customers find your content and products first.
Robust search: Leverage VIP Search to provide fast and accurate indexing of enterprise-scale datasets.
Enhanced efficiency: WordPress's intuitive editing interface accelerates content creation, meaning contributors can create value with minimal training.
Flexible architecture: Create single site, multisite, or decoupled architectures with enterprise-grade robust plugins, integrations, and APIs.
Lightning-fast performance: WordPress VIP's proprietary content delivery network (CDN) means your pages load quickly, bringing your customers what they want when they want it.
Automatic scaling: Product launch? No sweat. WordPress VIP's infrastructure automatically ramps through traffic spikes so your site performs beautifully on your biggest day.
Expert guidance: WooCommerce experts are embedded on the WordPress VIP team with direct connection to WooCommerce core engineering and product teams.
Say farewell to software bloat, lock-ins, and pricey ecommerce and marketing clouds. And discover how quickly you see growth with the agile content and commerce platforms that power the web.