8 Types of Content Marketing Businesses Need to Champion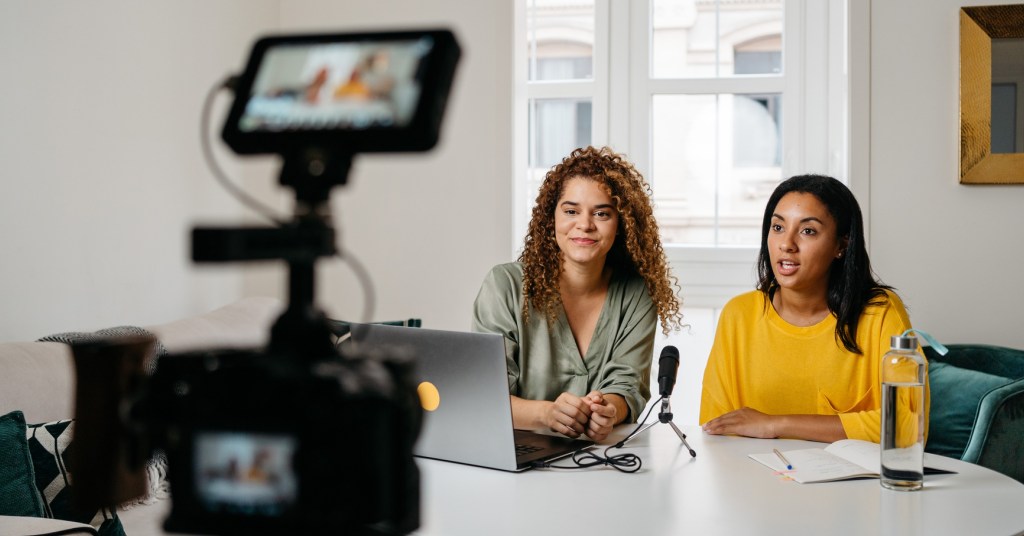 For businesses with content at the core of their growth strategy, the possibilities are endless. Content marketing is a large umbrella covering a wide range of content types—including blogs, videos, ebooks, social media posts, podcasts, and so on.
You may have already determined the best type of content marketing for your business based on audience behavior. In this post, we dig deeper into eight types of content your company can leverage, and weigh the pros and cons of using each.
First things first—why content marketing?
Whether you're a fashion brand or a B2B tech company, you're likely using content marketing to grow your business—and for good reason.
Content is a great way to educate your audience, establish authority and trust in your industry, and provide value to your audience at each stage of the customer journey. Some pieces of content, like blogs, also do wonders for your company's SEO and web traffic. And when equipped with a data-backed, full-funnel content strategy, you can reach wider company goals, such as increasing awareness or driving sales.
8 types of content for businesses to adopt
The most successful content marketing strategy involves understanding your business and diversifying your content to support your goals. Leveraging a variety of content and channels empowers your business to deliver the right content at the right time for your audience.
Here are the eight most effective content types your business should activate.
1. Blog posts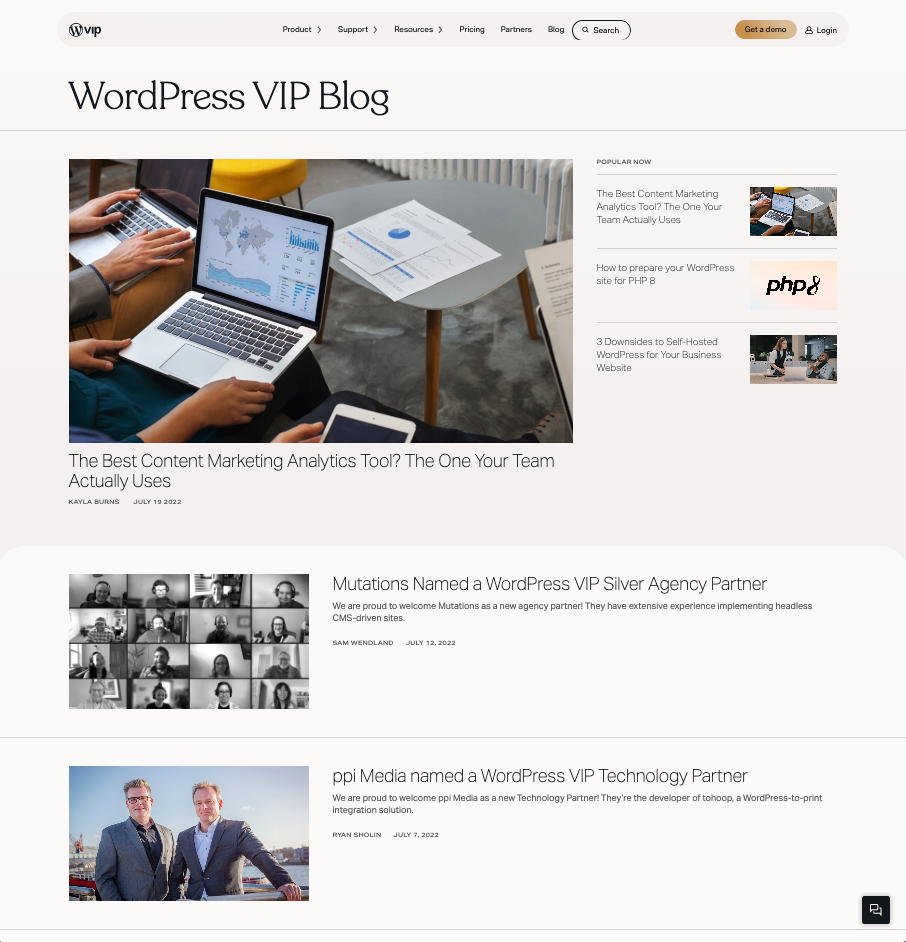 Blogs are the foundation of many businesses' content marketing strategy. Having a blog is a quick and easy way to publish all manner of content to your website, including product and company announcements, thought leadership articles for relevant industry topics, new insights and statistics, customer case studies, and more.
Pros of blogging:
With a tool like WordPress, it's easy to publish content quickly.
Blogging is a cost effective way to improve SEO and boost organic traffic.
You can link to other pieces of content, such as a gated ebook or even your demo request form, to drive leads.
Cons of blogging:
Without regularly monitoring content performance, you waste time creating blogs that don't resonate with your audience—for example, writing long-form how-to blogs when your audience actually prefers reading short-form listicles.
Many blogs require frequent updating as your industry changes.
2. Infographics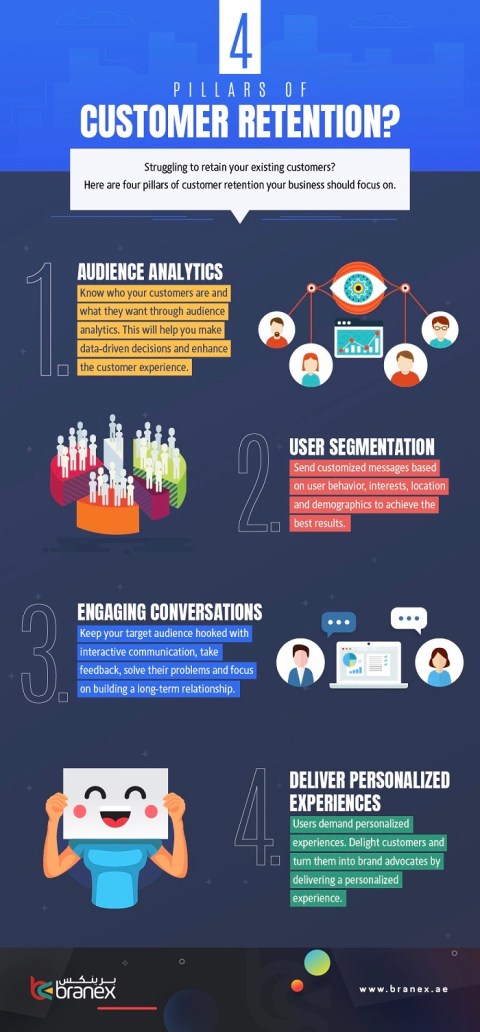 If you're finding it difficult to explain a complex idea or topic in a blog post or another medium, infographics are a great way to pair visuals to your ideas. Instead of long-form content, this type of content typically has short and sweet sentences, bullet points, and digestible graphics.
Pros of infographics:
It's a quick, simple way to explain a complex idea without forcing your audience to read long-form content.
Eye-catching infographics makes information easier to retain.
They're easily shareable to other channels, e.g., Twitter, Pinterest, or Slack.
Cons of infographics:
Designing infographics can be time-consuming and costly.
Infographics are often recognized only as a digital image, which means they may have little SEO value
3. Ebooks, guides, and reports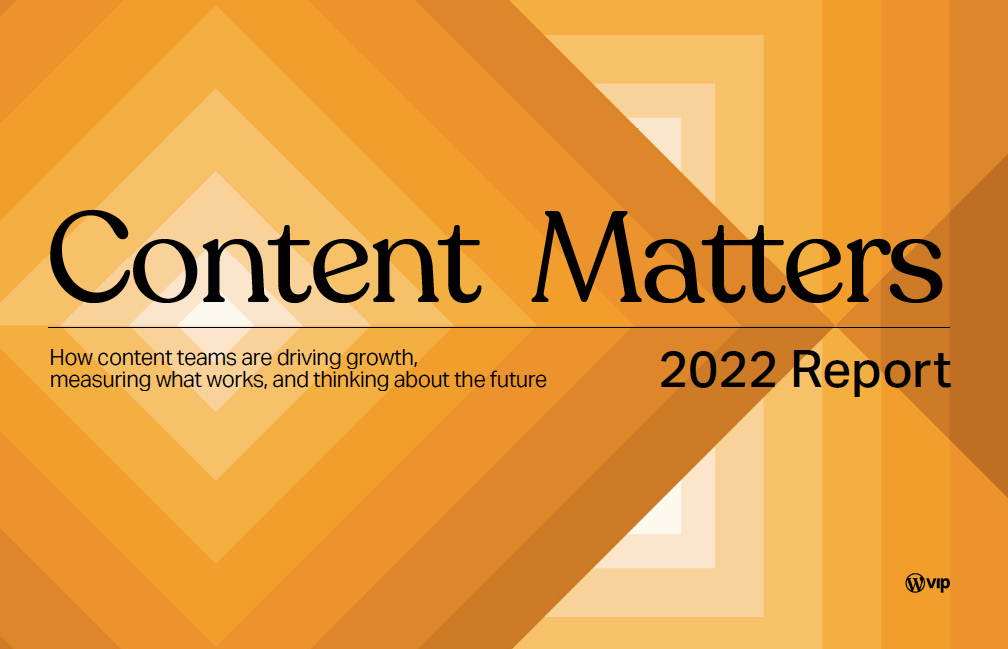 Ebooks and guides are digital textbooks marketers use to provide potential clients with valuable information. Reports are the output of original research, perhaps conducted via a survey like our Content Matters 2022 Report. These assets are typically gated, requiring readers to provide personal details, such as name, work email, and job title, to download the piece.
Pros of ebooks, guides, and reports:
They're great ways to establish your thought leadership and expertise in certain subjects.
Gated assets mean you can follow up downloads with additional related content, nurturing your audience and driving deeper engagement.
Like infographics, ebooks, guides, and reports can be visually appealing, making them easily digestible and highly engaging.
Cons of ebooks, guides, and reports:
Long-form content with visual elements takes longer to create, requiring more resources.
Misidentifying or misinterpreting a user's persona, industry, or other background may lead to delivering irrelevant or unengaging content.
4. Case studies and testimonials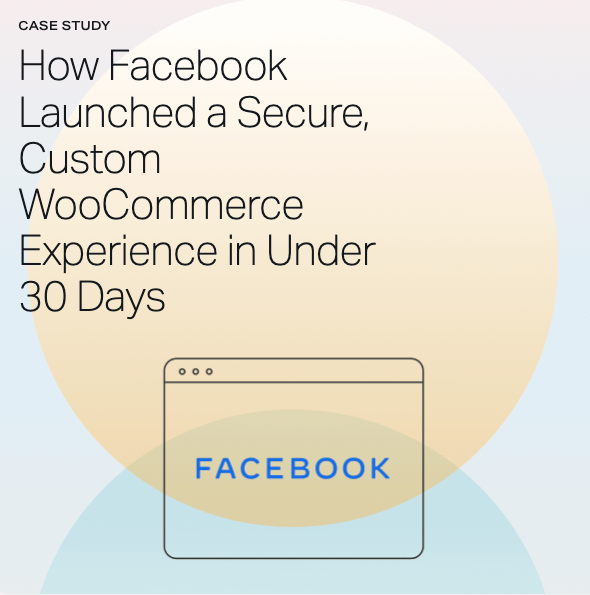 Case studies and testimonials are powerful pieces of content that highlight how existing customers have solved technical challenges, expanded their audiences, won deals, etc., using a company's products or services.
Pros of case studies and testimonials:
Coming from real customers, case studies and testimonials provide the ultimate social proof.
Case studies and testimonials elevate the trust and authority of your brand, providing clear-cut evidence for mid- and bottom-of-funnel leads.
Cons of case studies and testimonials:
Finding customers willing to go on record endorsing a company's product or service can be difficult, often requiring weeks and months of discussion or legal approval.
5. Video
From on-demand webinars and case studies to product tutorials, video is a great way to educate, entertain, and engage your target audience. For instance, Chipotle utilizes its TikTok channel to provide authentic, relatable content to keep their audience engaged.
Pros of video:
A business that produces good video content is more likely to convert and nurture a lead vs. only using written content.
With the average person spending 100 minutes per day watching online videos, video content is a smart way to meet consumers where they are.
Video content performs extremely well on social media, with 48% more views on posts that include video compared to those without.
Video is a great way to build online buzz and virality.
Cons of video:
Producing video requires time and often specialized resources, e.g., hiring a production team to stage, shoot, and edit video. However, times are changing, and our webinar Produce More Marketing Videos has a lot of ideas for video creation with fewer resources.
Unlike blog posts or other written content, videos are difficult to update, change, and keep evergreen.
6. Podcasts
Podcasting is a form of audio content that has become extremely popular. From AdAge's Marketer's Brief to Guy Raz's How I Built This, businesses and marketers have embraced podcasts to connect more intimately with their audiences.
Pros of podcasts:
Because podcasts are audio-only, they're easy to consume on the go.
Podcasts can reach prospects who rarely consume other types of content.
Audio content can be less time-consuming and more cost-effective to produce.
Interviewing subject matter experts can increase your business authority.
Cons of podcasts:
Similar to video content, podcasts are difficult to modify and keep evergreen.
ROI measurement and conversion tracking is harder to measure for audio content.
7. Email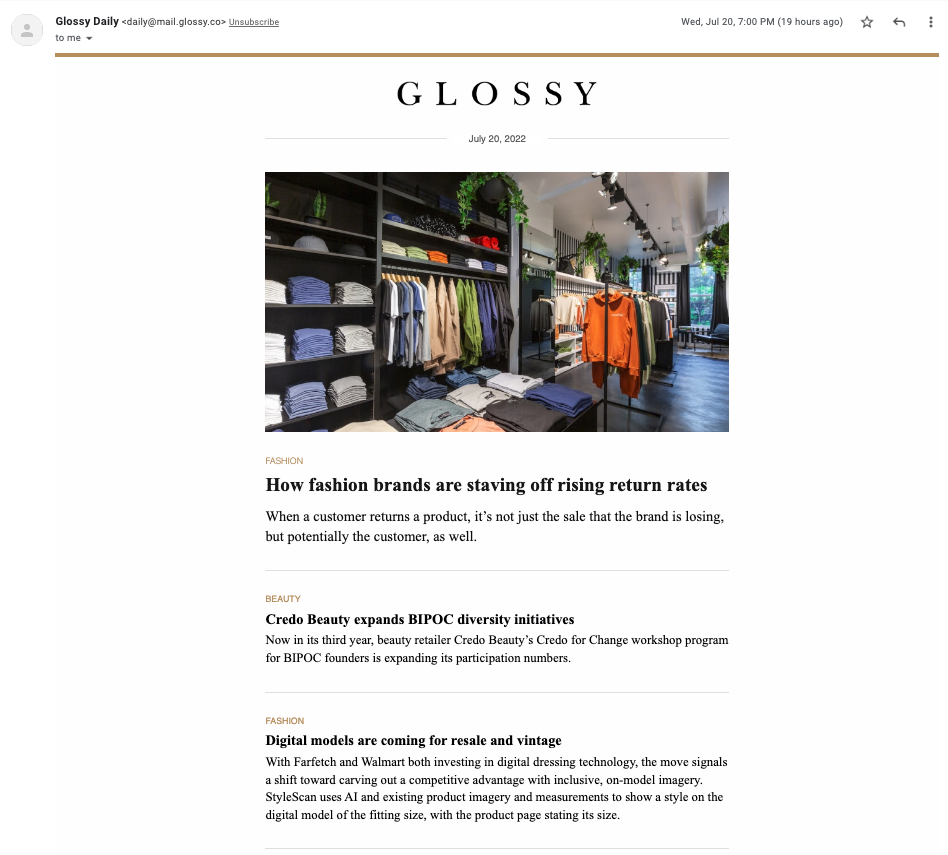 Email is a tried-and-true channel for content marketing. From newsletters to nurture streams, email is an effective channel for businesses to engage their wider community and target audience.
Pros of email:
By building a mailing list, you can regularly send emails to thousands of prospects.
Email results, e.g., open and click-through rates, are easily trackable.
Email allows you to A/B test content, subject lines, calls to action, and audience segments to see which approach drives the most engagement or conversions.
Cons of email:
Email can be labeled spam or caught in spam traps, never reaching your intended audience.
Emailing your list too often or with unengaging content can lead to unsubscribing, cannibalizing your database.
8. Social media and influencer marketing
With more people spending time on social media than ever before, it's crucial that every business has a solid social media strategy as part of their content marketing mix. Besides organic social media posts, consider running paid ads and influencer marketing campaigns to reach your target audience.
Influencer marketing is a subset of social media marketing that entails working with influencers, who have a dedicated social following and are viewed as experts within their niche. Brands run influencer marketing campaigns to increase awareness, engage their target audience, and boost sales. Check out this influencer partnership between L.L. Bean and a travel influencer, promoting the brand's apparel.
Pros of social media and influencer marketing:
Social media and influencer content are quick and easy to produce.
Compared to other ad formats, social media and influencer marketing are relatively cost-effective. For example, with image rights, your business can even repurpose influencer content across your marketing channels and save content creation costs.
With an influencer's endorsement, you gain trust and provide social proof.
You can interact in real time with your audiences.
Cons of social media and influencer marketing:
Working with influencers who don't align with your brand can harm your brand image.
It's difficult to keep up with fast-moving social trends without a designated social media manager or team.
The benefits of repurposing content
It might seem overwhelming to implement all these content approaches into your marketing strategy. The good news is that you can repurpose content from one channel to another to maximize your content marketing efforts. Here are just a few benefits of repurposing content:
Reach new audiences on different channels with the same content.
Save time and budget on creating new content.
Capitalize on past learnings and support every stage of the marketing funnel.
Instead of spinning up a new piece of content, reimagine how an existing piece of content can work across other marketing channels. For example, take the audio file from a well-attended webinar and turn it into a podcast episode. Or, simply repurpose your top-performing influencer content into a paid ad to boost ad ROI.
Even better, tap the expertise of your colleagues, whose fresh insights can upgrade older content into something completely new.
Interested in diving deeper into repurposing content? Check out more tips here.
Diversify your content marketing strategy
Experimenting with new content types and channels can supercharge your content marketing strategy. Whether it's publishing an industry blog, shooting product tutorials, or developing a podcast, you can reach new or untapped audiences interested in your products or services, helping grow your business along the way.
For more content marketing advice, read our multi-chapter How to Do Better Content Marketing series: