4 Questions to Determine the Best Type of Content Marketing for Business Growth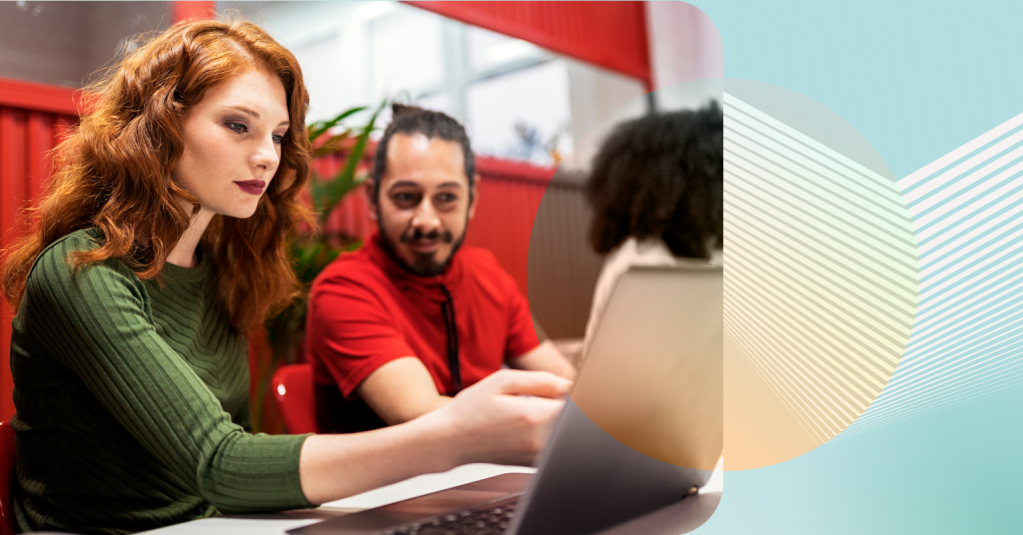 Companies are ramping up content generation, but, unfortunately, 50 percent don't have sufficient insight into how their content marketing is impacting their business.
This lack of insight indicates that businesses are just creating content for content's sake, wasting their efforts. Instead, it's important to focus your efforts and resources on the best types of content marketing for your company.
Without an understanding of how your audience interacts with your company's content, you won't know which types of content best guide customers through their user journey. This means digging deeper and asking the right questions to find out which content moves the needle for your company.
Here are four essential questions to ask.
How complex are your offerings?
Understanding the complexity of your products or services is key for several reasons: to help correctly position them to your target audience, determine how long your sales cycle will be, and how to scale your business.
Besides longer sales cycles, complex products or services require more in-depth content to drive home their value. Complex offerings usually aren't out-of-the-box solutions and may require extensive customization to meet customers' needs. For example, a custom-built SaaS solution is far different than the impulse buy of a bag of chips at checkout.
Use content to address the value of complex offerings
Companies with complex offerings usually have a smaller target customer base, requiring very specific content to engage them. Case studies are a great help here, because they demonstrate the value of your products or services, backed up with data.

How do customers purchase from you?
With a deeper understanding of how customers purchase from you and what goes into their decision-making, you'll know how to more effectively market your products or services.
Ask questions like these.
Can customers purchase from your website, or do you focus on doing business with customers in person? Do customers find out about your products through distributors and salespeople? Do they need more time to consider if your products serve their needs, or can they make immediate buying decisions?
It's a no-brainer to order a slice of pizza, it's something else to buy a new Tesla.
How often do customers purchase from you? Do you focus on once-in-a-lifetime purchases or products customers buy weekly? What about subscription services that fall somewhere in between?
The answers all make a difference to your content approach.
Use content to inform customers decision-making
Focus on reaching customers at the right moment in their user journey, with the right information they need to make informed decisions.
If your customers frequently purchase from you, use content and channels like email to meet them at different touchpoints to help inform their decision-making and encourage repeat purchases. It goes without saying that if you feature an expensive product line, your content must work harder (and longer) to demonstrate the inherent value of making significant financial investment.
What does your customer purchasing lifecycle entail?
Insight into your customers' purchasing lifecycle can significantly affect the content you produce.
Ask questions like these.
Do you offer one-and-done products? Or do customers subscribe and renew your services over months or years? Do you have starter plans or introductory prices with the goal of upselling customers to exclusive, premium-level products or services? If the latter, aiming your content at building customer loyalty with your content is essential for repeatable business success.
Use content to keep customers updated about purchases and subscriptions
It's a small thing, but reminding customers about something as simple as their order status goes a long way to maintaining customer trust and building stronger relationships.
Get the latest content updates
Want to be notified about new content? Leave your email address below and we'll make sure you stay updated.
What kind of audience makes up your customer base?
How diverse is your customer base? Knowing the pain points of different customer profiles can influence marketing content that caters to them.
A diverse customer base has a more complex set of problems, challenges and needs, and buyer personas vs. a simpler, broader, homogenous audience. Here, a segmented content marketing approach is essential to promote different products and solutions to customers based on their unique needs, challenges, and interests.
However, even if you have a diverse audience, your products might not require drastically different approaches. For example, if you sell light bulbs, your products will have the same basic appeal to your audience, no matter how different your customers actually are.
Use content to target a diverse customer base with segmented content marketing
To make sure your content resonates with a diverse customer base, focus on content that targets the distinct needs of each audience segment. That might be a custom blog post, article, or email campaign. One size does not always fit all.
A final word on using content marketing to drive growth
Knowing how your content fits into your overall business strategy, and whether it's contributing to the bottom line, is vital. Answering the above questions is just one part of the puzzle. Learn more about aligning content marketing to your big-picture business goals in our guide to strategic content planning.