Guide to Enterprise WordPress Localization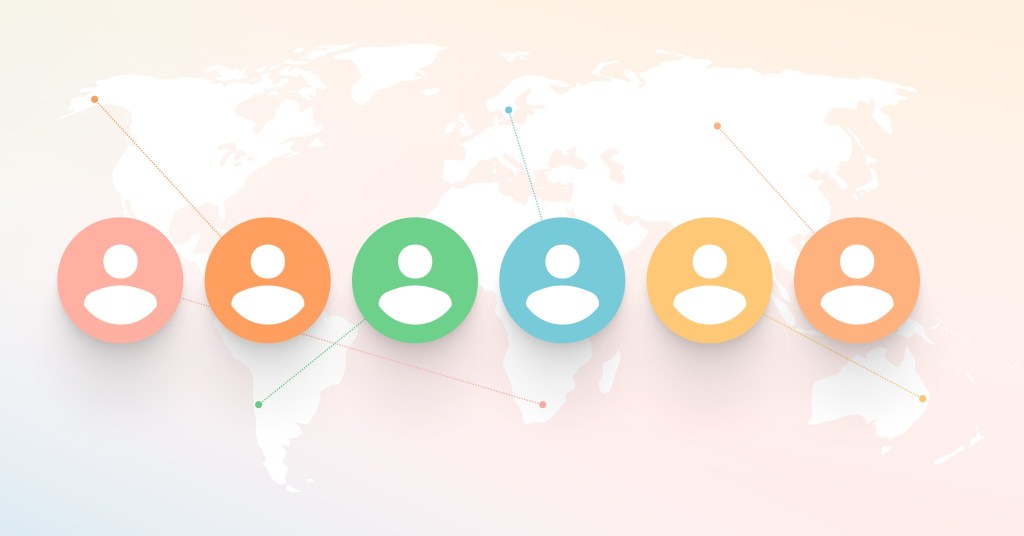 Whether you're migrating to WordPress VIP or just looking to add languages to your existing site, every enterprise can benefit from localization. Achieving site personalization is a coveted goal and made easier through WordPress VIP.
But what is the difference between localization and personalization? How do translations play a part in localization? Let's break it down.
Table of contents:
Personalization vs. localization vs. translation
Personalization provides your audience with a more customized and engaging experience. It could refer to one or more of the following:
Content specific to locales
Curated content based on what a reader has viewed or liked in the past
Users sharing content with each other
Registered users being able to follow specific people or topics to create a more relevant feed
Content targeted to specific demographics
Content based on predictive analytics or recommendation engines
Internationalization is the process of designing a customer experience/user experience (CX/UX) and using adaptable underlying technology to accommodate varied languages and cultures, which may or may not involve translations. For example, this may include formatting long, compound German words in headers to avoid wrapping, creating denser user experiences for some Asian languages, and mirroring designs and media to accommodate left-to-right (LTR) and right-to-left (RTL) scripts.
Localization, sometimes known as in-market customization, describes the subsequent process of translating internationalized content for a specific audience, such as spelling based on the target audience's locale.
Translation refers to the process of translating text-strings from one language to another. Some organizations house translation libraries (TL) of already-translated copy, such as commonly-used marketing words and phrases, to reduce the cost of translation over time.
These "-ation" approaches work together to create a truly personalized CX/UX for your audience. WordPress VIP customer OKdo is a great example of localization in practice. Their multisite installation successfully powers sites with more than 5,000 products in six languages.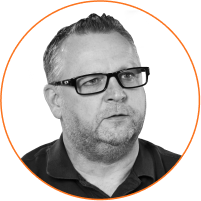 Localization and translation options
Within the WordPress VIP ecosystem are multiple options for adding multilingual support to your site(s) based on specific use-cases. Our featured agency partners are adept at helping organizations work through the pros and cons of each.
Common implementations for supporting translated content on WordPress VIP include:
One post part per language.
This option uses multiple languages in one post. While simple to undertake without developer skills, it does require either manual translation or a custom API, and isn't typically forward compatible due to potential issues with Gutenberg updates.
One post per language.
Also easy to start without developer skills, this option creates new posts for each language. However, it also requires a custom API or manual translation. This method often results in limited editorial workflows because translations have to be done on a per-post basis, which takes more time and resources.
One site per language.
The most versatile option, this creates a new site or network site for each language, offering the best performance, portability, and editorial workflows. Because it requires plugins and translations, this format requires more work to set up, but results in easier workflows once launched.
Despite the complexity, it is the best approach for enterprises that want to scale globally. Single site instances can be localized with partial content updates, but multisites provide a more comprehensive, customizable and forward-compatible solution where new locales can be added as full-featured new sites. Separate domains or subdomains for localized sites such as de.yourdomain.com or yourdomain.de are also better supported with multisites.
| | |
| --- | --- |
| WordPress single site localization solutions | WordPress multisite localization solutions |
| Workaround solution(s) that can add complexity to WordPress core architecture | Built around WordPress Core using the multisite feature (no workaround plugins) |
| Easy to set up on an existing site, just requires a plugin | Requires additional time to launch additional sites, but offers greater flexibility |
| Scalable, but incurs performance issues maintaining complex relationships on a single site | High scalability and performance |
| Translated content on same URL | Translated content offers different URL and localization possibilities |
| Every language version uses the same design and widgets | Full design and widget customizability for individual languages and cultures |
| Plugins and themes require translation tool compatibility | Plugins and themes are administered on a network level for every site |
| Hard to migrate and each solution is unique to the vendor | No vendor lock-in because it follows WordPress multisite core conventions |
| Each language must be backed up | Stores each site's data in a single backup |
| Every user has access to every language, even if it isn't needed | Control user access per language and/or automatically route with geo-targeting |
Both single site and multisite solutions have benefits. But for enterprises, a multisite solution is the clear winner based on flexibility and scalability.
Common questions about enterprise localization
Ask the following questions as you begin the planning process for adding a new language or making your site multilingual.
Will localization help scale an enterprise?
Yes. Personalized content tailored to your users improves their experience and ultimately site retention. Localization expands your market reach to scale globally. Parse.ly customer Bloomberg saw immense success by focusing on connections with international audiences.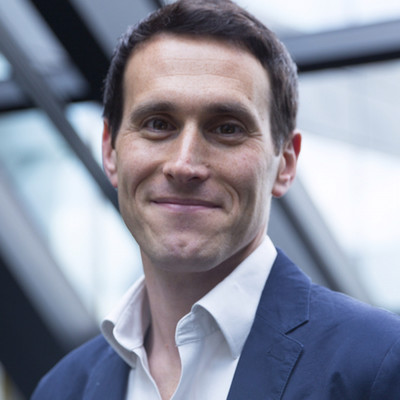 What multilingual site features benefit an enterprise?
The three main features essential for multilingual enterprise sites are geolocation detection, subdomain or subdirectory setup, and automated translation integrations.
Geolocation detection is done automatically through various WordPress plugins. This feature pinpoints where the user is located geographically and enables personalization for languages and content based on that location.
Subdomains and/or subdirectories map domains for a multisite setup. Enabling subdomains/subdirectories for a multilingual site offers additional flexibility for themes, content, etc., and provides a more personalized and localized CX/UX.
Automated or machine translations, while sometimes less accurate, save time and enhance editorial workflows—especially for small content teams. There are numerous plugins and APIs available with WordPress VIP for automated translations.
How will content creation be affected?
Is your content always created in one language and then translated to others? Or do you originate content in multiple languages? How many people are creating content, in how many formats? How often do you receive requests for content in different languages?
Answering these questions will help determine the best localization option for your enterprise.
Will the translation process be changed?
Manually contracting with translation vendors and then uploading copy translations can be extremely time consuming. Are you looking for something faster, but less reliable (APIs) or something more personalized (multisite)?
Working with a translation agency? Ask if they support translation management systems (TMS) for tracking and editing translations. If not, make sure you know what type of spreadsheet template should be sent for converting string translations (to .pot, .po, or .mo files) to upload to WordPress VIP.
How do you create a local SEO strategy?
Implementing a local SEO strategy is crucial to a successful multilingual site in the target market. Hreflang is an HTML attribute that indicates to search engines the language and regional targeting of a specific page on your website. It helps search engines serve the correct version of your website to users in different regions and languages.
To create a local SEO strategy using hreflang, first identify the regions and languages you want to target. Then, create dedicated pages with targeted content for each region or language. Finally, add the hreflang attribute to each page to indicate to search engines that they are targeting a specific audience.
How do you follow local laws and regulations?
One of the most important responsibilities of hosting a multilingual site is following local laws and regulations—think GDPR, CCPA, etc. This may include regularly reviewing and updating language translations, making sure accessibility features are functioning properly, and monitoring user complaints or issues. Consider partnering with an agency or consultant if you're worried about meeting the regulatory requirements for a specific region.
How does geodetection and routing work? Will users notice this process?
Geodetection, or geolocation, is done through three collection methods: device-based (client side), server-based (server side), or a combination of the two. For WordPress VIP sites, this is done through our Cache API.
Once a user's location is determined, they can be routed to localized content such as a network site for that region, targeted content based on locale, etc. Then, set your site to provide a manual option for the visitor to change their own preferred language. 
This process is automatic and fast, so it goes unnoticed by the user. The only thing they will see is the site/content localized for them, which provides a better optimized CX/UX.
How does machine translation work? Will this affect our workflows or translation quality?
Machine translation works by using ML/AI, or a series of rules established by programmers. Producing machine translations through plugins or APIs from public cloud providers including Google, Amazon, Microsoft, and others should improve workflows and reduce time-to-market. Using modern machine translation solutions can come with significant cost savings when compared to manual translation agencies.
Many translation and localization experts recommend using human editors or manual translation to build style guides and train ML/AI models to generate more accurate translations. Especially in business verticals with complex terminology, make sure specialists are able to confirm and improve machine translations so your audience doesn't get distracted from your core message by grammar and vocabulary errors. WordPress VIP Technology Partner Weglot and others offer a combination of machine translation with access to human editors to help review and improve the final product.
Choosing a multilingual solution for enterprise development
Once you've settled on your desired site setup, choose a multilingual solution for localizing your enterprise development. Whether you use an API, translation plugin, professional translators, or any combination of the above, it's important to know all your options.
API machine translation
APIs can automatically translate your copy and send it back to admin for review. This is a fast and easy way to incorporate multiple languages into your site. Multilingual WordPress plugins sometimes integrate with APIs, or the API may have its own plugin.
WordPress core translation
The simplest way to create a multilingual site is to set wp-admin to your supported language and create content in that language. A multisite with sites in different languages is localized, but not translated, because a plugin is required to maintain relationships between translated and original posts/content. Regardless, much localization can be done in WordPress core.
Plugin and theme translation
Translate copy and design elements in the code and application layer for plugins and themes with one of the many WordPress translation plugins. This solution doesn't handle data, so it's not a complete solution (for example, a Spanish theme could have English post data rendered in it), but it does do part of the necessary work for you. Polylang is a great tool for this.
Multilingual plugins
Multilingual plugins add translation to your site content within the data layer while maintaining relationships and fallback options between language versions. WordPress VIP partners with two agencies that offer multilingual plugins, providing complete localization solutions.
MultilingualPress
MultilingualPress, made by Inpsyde, manages relationships between sites and translations and provides centralized editorial control of translated posts. It does not provide translation services but does support connections to external translation services.
MultilingualPress is developed by one of WordPress VIP's featured agency partners, making it a popular choice among our multisite environment customers. MultilingualPress also integrates with additional optional plugins like TranslationMANAGER (to request translations), and WP Auto Translate (to translate categories, tags, URL slugs, etc.).
Weglot
Weglot offers machine translation and manual editing, or you can add your own professional translators. It provides more than 100 language options and detects, translates, and displays the newly multilingual site with SEO in mind. Weglot provides dedicated customer support and is trusted by more than 50,000 sites.
Common process steps for localizing on WordPress VIP
Each localization process looks different based on the size and scope of the project, but there are a few common threads.
Single site instance localization
Install translation or multilingual plugin(s), or manually translate and add content
Assign custom post types and taxonomies per language or region
Assign custom permissions for user access to specific languages or regions
Multisite instance localization
WordPress localization and multilingual resources
The WordPress ecosystem has many additional localization resources, including a developer's handbook and details on uploading languages to a directory. Reach out to the WordPress VIP team for more information on scaling your enterprise site with localization.