Creating an open platform for 60,000 contributors with WordPress and Thrive Global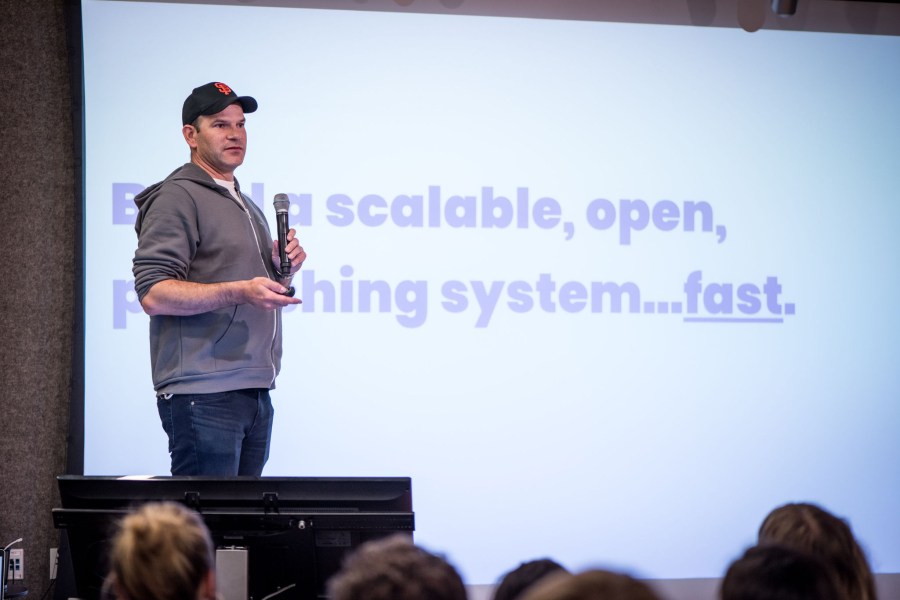 When Ariana Huffington created Thrive Global's behavior change platform, the goal was to build a scalable, open, publishing system… fast. In his talk at BigWP SF, John McAlester, Senior WordPress Developer at Thrive Global, talked through the wins and challenges of building a WordPress site at scale.
Thrive Global, an open media platform focusing on wellness and productivity, leverages the power of WordPress and the REST API to make its community and branded content available to mobile apps, eLearning courses, and third-party integrations. Contributors to the platform increase brand awareness by publishing hundreds of posts per day, focusing on wellness and productivity.
On the back-end, the platform makes use of custom user roles with modified capabilities. It also has a custom sign-up flow to encourage good actors. Engineers coordinate deployments between a decoupled React app and the WordPress back-end. This approach allows their content to be repurposed in various contexts.
In the talk, John also discusses the downsides of having a decoupled frontend, and why he believes in working with core WordPress themes and user systems.
Watch the full talk here:
BigWP is our enterprise WordPress meetup series. It brings together developers, business leads, and product people who work with high-scale WordPress applications every day.
Find all of the talks in the BigWP SF June 2019 playlist, or individual posts here: