Multicollab
Google Doc-style editorial commenting for WordPress and Gutenberg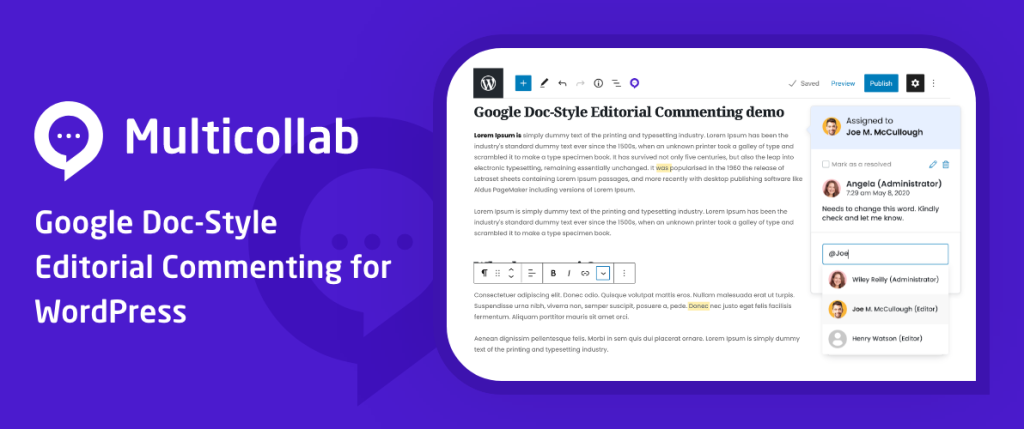 Multicollab, from WordPress VIP Gold Agency Partner Multidots, brings Google Doc-style editorial comments to WordPress to transform your content creation experience.
Instead of having to rely on multiple resources to collaborate with your team and to get your pieces done, you can now use Multicollab to keep all your efforts in one place. The days of stressing out about content are obsolete.

This plugin makes creating and sharing editorial feedback a breeze. With full compatibility with the Gutenberg Block Editor for WordPress, Multicollab allows you to confidently create better edits while your team resolves them in real-time.
By streamlining the editing experience with this plugin, you can now be sure that your entire publishing process is 100% efficient and results-driven.

By taking advantage of Multicollab now, you are investing in a lucrative editorial future. All it takes is one click for you to start doing things the Multidots way.
---
Inline Comments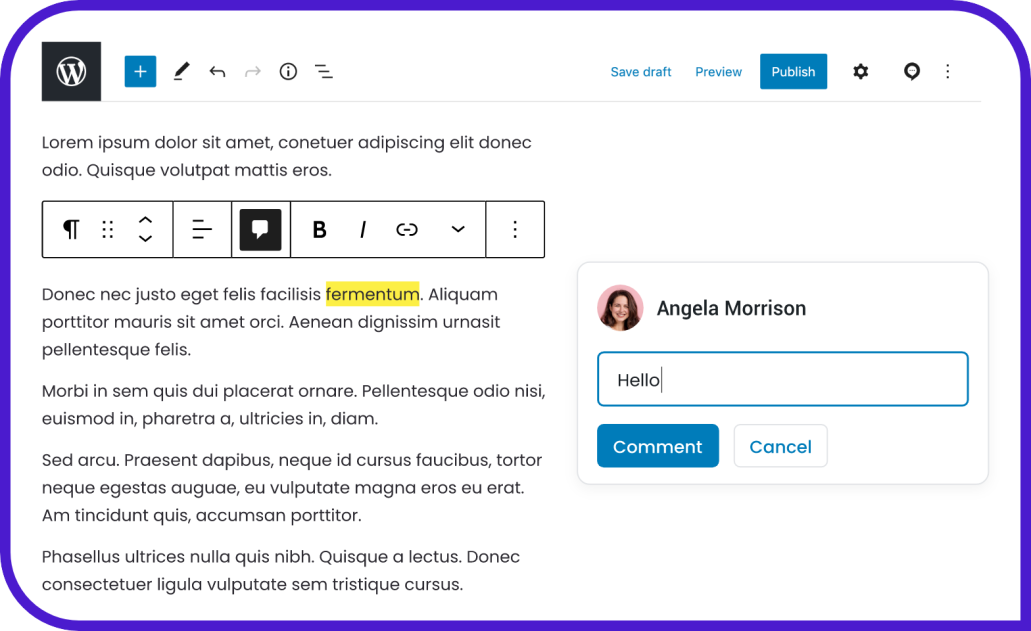 The inline comment functionality lets you narrow in on the problem areas within your posts. With it, you can highlight and add comments to specific words, phrases, or even multiple paragraphs if you have to. Doing this will not only help eliminate confusion between you and your team members but will also help to save time and labor. You won't have to hear any more complaints about having to waste time scrolling back and forth trying to find a specific comment!
---
Reply & Resolve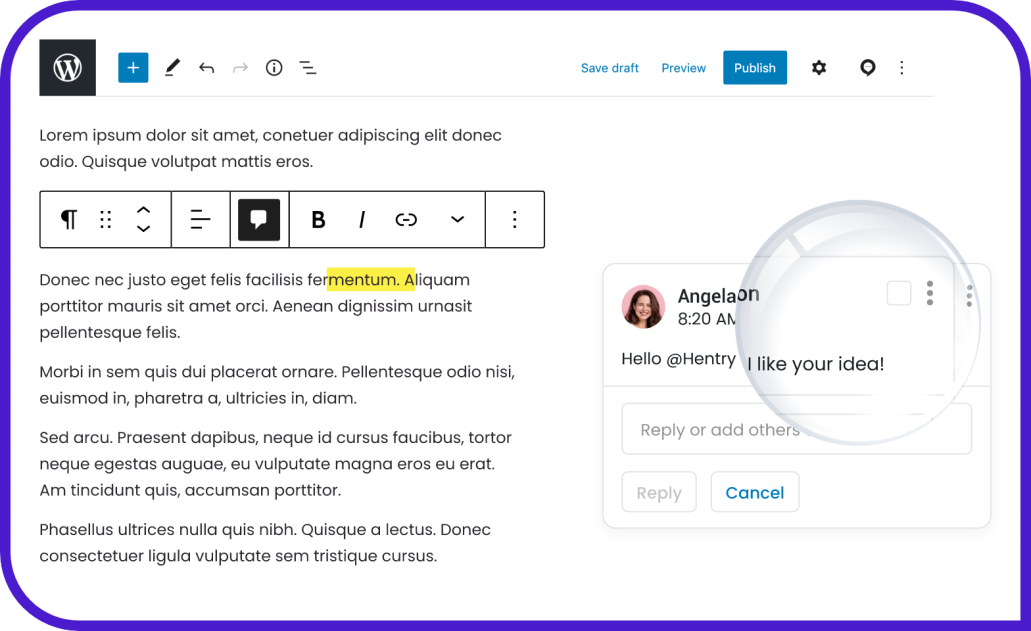 You can reply directly to specific team members that are collaborating with you on your content. Once comments are made, you can keep replying to one another until the issue is figured out. Then, you can resolve the comments by marking them as 'done'. This will help you keep track of your team's progress with edits.
---
Team Collaboration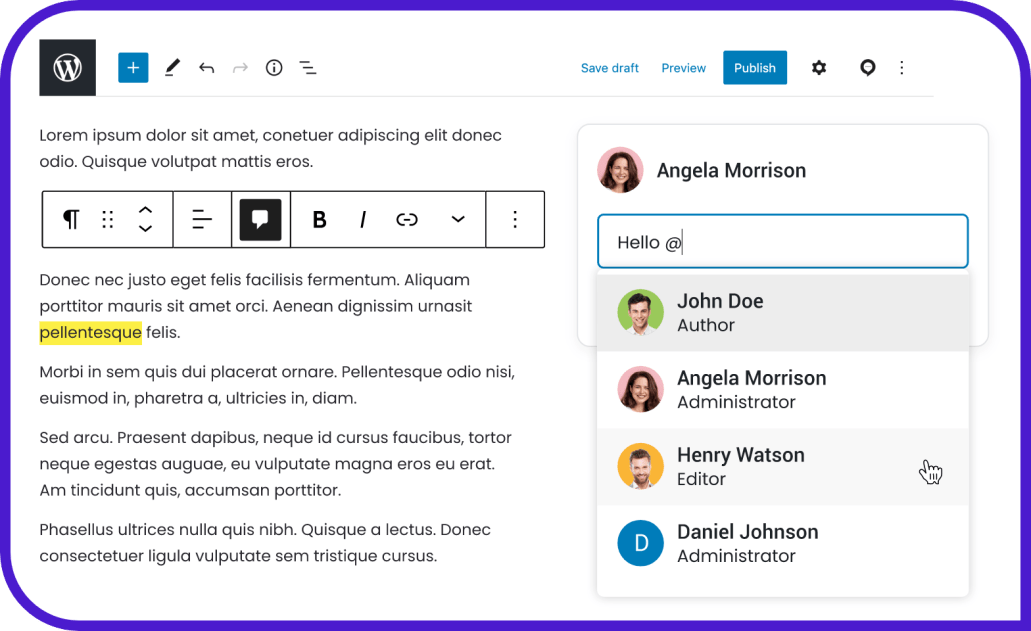 You can assign comments to specific team members and invite others to collaborate with you. With this feature, your team won't have any more issues figuring out which comments are directed to who. They can immediately know what is assigned to them, and waste no time making the edits.
---
Advanced Dashboard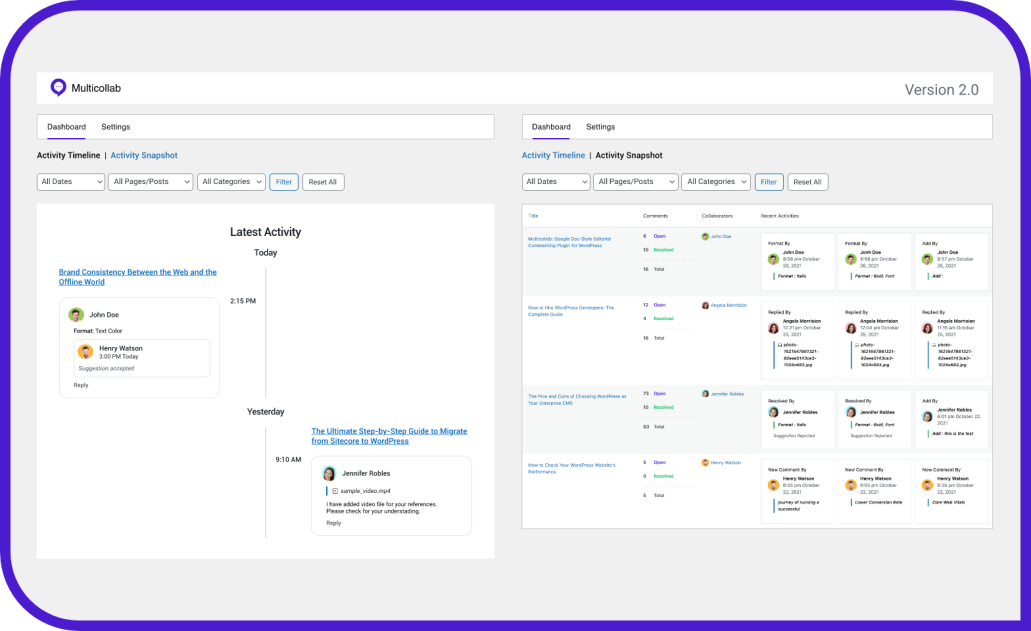 The Advanced Dashboard is a game-changer for you because you now can keep all your edits, comments, and feedback in one place. With this functionality, you'll be able to see what's going on with each post and you can check up on your collaborators. Ultimately, the goal here is to make sure that edits aren't an excuse for you and your team members to not stay organized and on track with deadlines. We promise you'll thank us later.
---
Email Notifications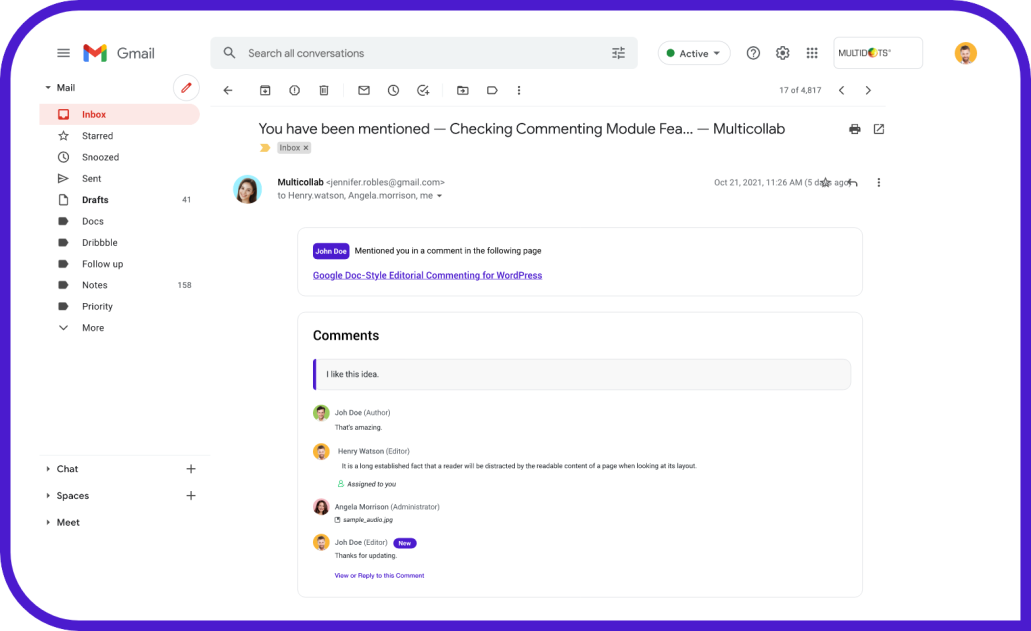 There's no more "I didn't see your email" here. With email notifications enabled, you can stay connected to your team members and not worry about any comments slipping through the cracks. When you assign a comment to a specific team member, they'll immediately get an email letting them know that they need to resolve the issue soon. This will also help save you time from having to constantly ping your team to look at new edits that were made.
---
Suggestions Mode
Organizing comments has never been easier with Suggestion Mode. With this feature, you can quickly scan through your posts and track any changes, suggestions, and reviews. This is especially useful when maintaining quality control because you now have a bird' eye view of which posts are ready to be published and which ones need to be further edited. You'll never be caught off guard by un-resolved comments and issues again!
---
Comments on Media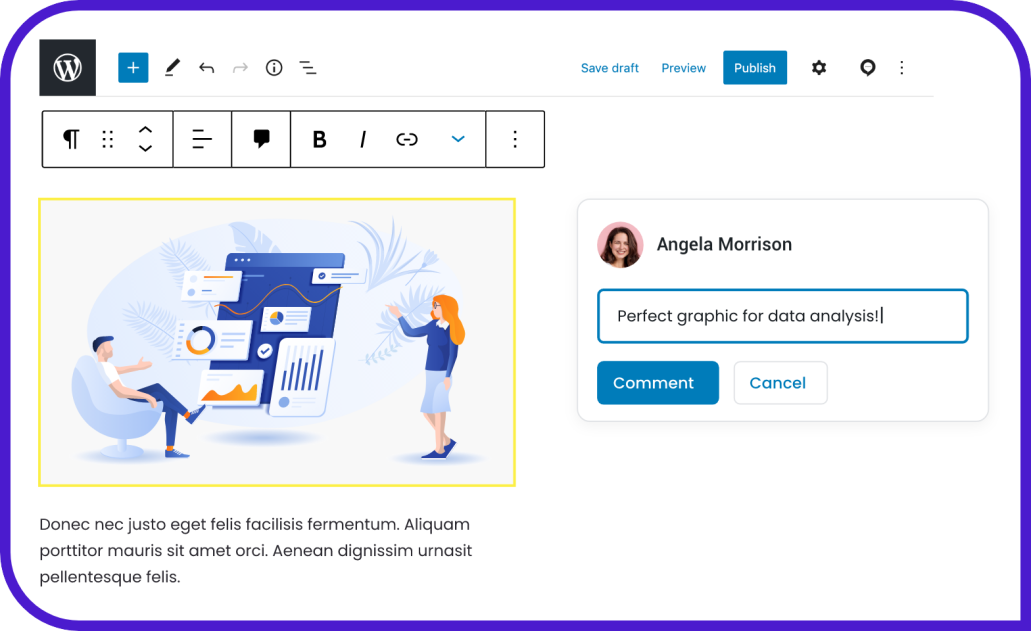 There is nothing that holds up the editing process more than trying to figure out what areas within your posts are being referred to by strangely-placed comments. Because you'll now have the ability to comment on all media within your posts and pages, there is no excuse for your collaborators to not give better directions with their suggestions. Whether it's a photo that needs editing or a 5-word phrase within a paragraph that needs to be looked at, your team will be able to highlight any specific areas and leave their comments.
---
What our clients say: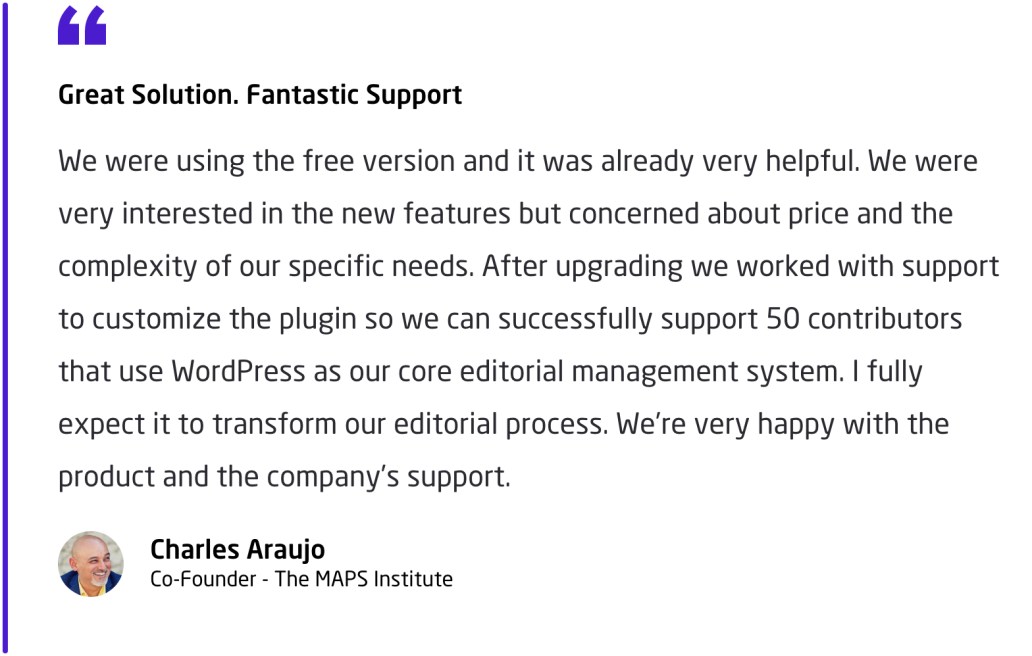 ---
Transform Your Organization
While there is a plethora of WordPress advice out there, the most important piece you need to remember is that improving your editorial process should always be a top priority. By using Multicollab to streamline this process, you're guaranteed to have a more meaningful and results-driven publishing experience with your team.
---