Multidots
We are WordPress Migration Experts.

Content Creation and Publishing Needs
Multidots has become the go-to WordPress-specialized development agency for organizations all over the world. Their sharp and strategic partnerships and services have allowed major publishing trailblazers to surpass their scaling goals, and have helped smaller startups establish themselves in their respective industries.
Multicollab
Multicollab is Multidots' WordPress plugin brainchild. It allows for Google Doc-style editorial commenting within WordPress, which means that editorial teams can now use a single resource for all of their editing and collaboration efforts. With it, they can quickly provide feedback and keep track of team members' changes, leading to higher quality content creation in less time.
The plugin works specifically with Gutenberg, meaning that you won't have to worry about any add-ons or limitations. You'll be able to comment, edit, and collaborate on Gutenberg's various blocks.
WordPress Migrations
Whether you're looking for migration options or are ready to completely transfer your website over to WordPress' platform, Multidots is ready to handle anything you want to throw at them. The development agency works to streamline the migration process by helping you tackle everything from business goals to technical implementation. They'll help you determine a plan early on to ensure that you don't lose any data, website rankings, or important information. No matter how critical your migration project is, you can count on their expert insights for a smooth transition from your current CMS over to WordPress.
Some of their major migration services include: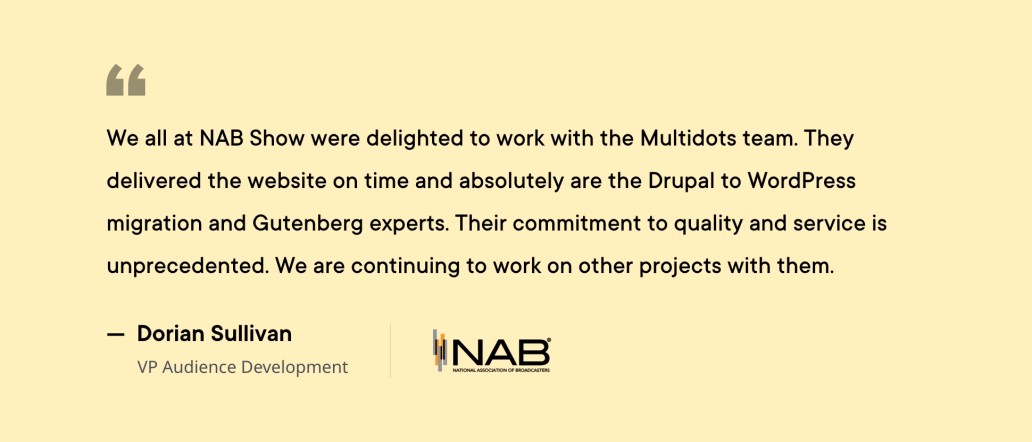 About Multidots
Multidots is a forward-thinking, full-service WordPress development agency that has successfully spearheaded complex projects since 2009. By optimizing workflows and websites, they help content publishers and digital agencies maximize their performance.
Some of the notable enterprise brands and global corporate clients they've worked with.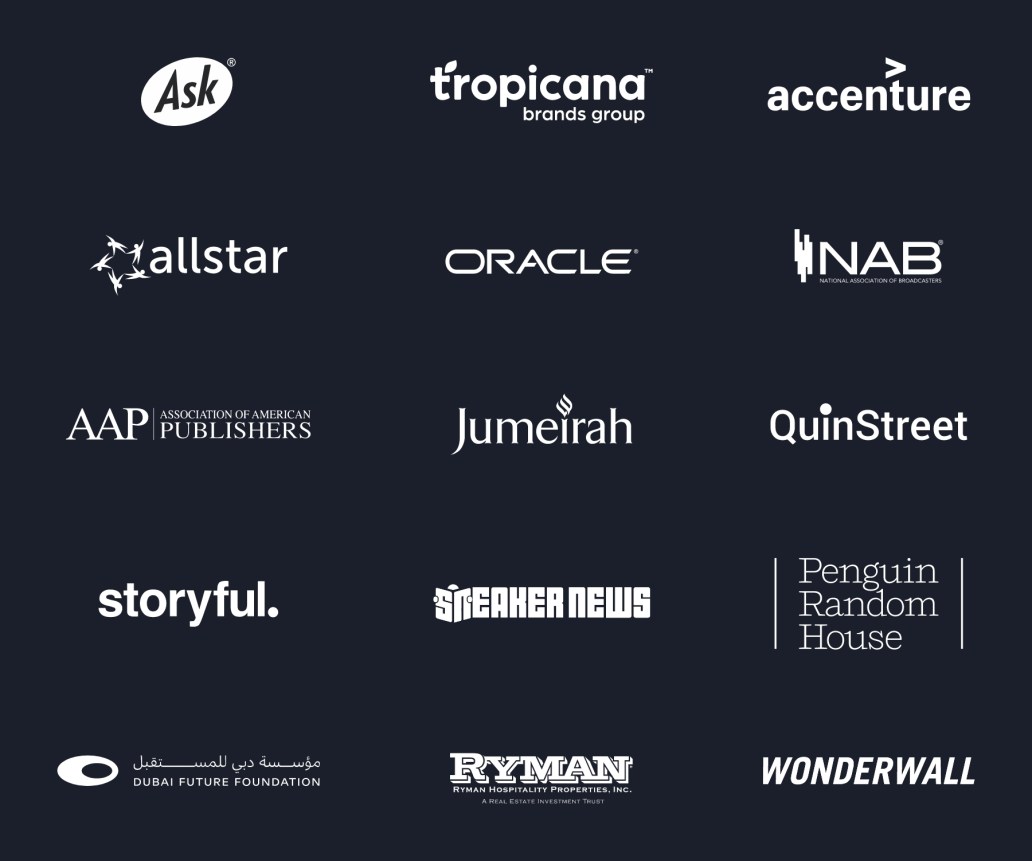 ---