Leveraging Your CMS to Fuel Ecommerce Growth
Successful brands know content is the heart of ecommerce. It's what brings people to your products and keeps them coming back for more. With ecommerce expected to grow 16.5% in 2020, is your content management agile enough to capture your share of the market?
In this webinar, ecommerce and product experts from OKdo and Box UK will teach you how they extended their CMS to build a revenue-generating new ecommerce business line for OKdo's parent company, Electrocomponents (ECM:LSE), in just eight months.
Topics include:
The benefits of an open source ecommerce platform
Easy integrations for payments, regulatory compliance, and more
Content marketing strategies to drive new revenue
Scaling an agile, digital-first mindset at a 70-year-old enterprise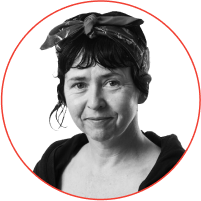 Allie Brock, Product Owner, Box UK
Allie Brock is Lead Business Analyst and Certified Scrum Product Owner (CSPO) at Box UK. Most recently, Allie acted as Product Owner on delivering an ecommerce platform and underlying technology ecosystem for OKdo, which serves seven country sites in six languages from a single installation.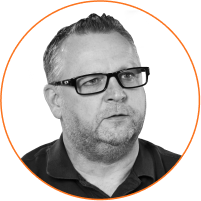 Adrian Goodman, Senior Digital Product Owner, Electrocomponents Group
Adrian Goodman is a Senior Digital Product Owner within the Electrocomponents Group. For the past 18 months Adrian has been responsible for the delivery and evolution of the D2C channel for OKdo, a new brand and customer proposition for the group.
Transcript
Tess Needham (00:00):
Thank you everybody for joining. So we pulled this webinar together because what we're seeing at WordPress VIP is that commerce companies are really turning to content marketing to drive their growth. And so one example that we have on this is our customer, OKdo. So we invited them along with our partner Box UK, who also partners with OKdo to speak about their experience with content marketing on their ecommerce side. So I hope you enjoy the discussion. If you have questions, we will have time for questions at the end. So please use the Q&A box in Zoom to enter those so that we can have a time for them. Moderating our panel today is Rajesh Joshi, our director of relationships for EMEA. And I'll take it over to you, Josh.
Rajesh Joshi (00:47):
Thank you, Tess. And good morning. Good afternoon. Good evening to everyone. It's really exciting to be here today. As Tess said, my name is Josh. I'm a director of relationships for Europe. I look after our customers in Europe, Middle East and Asia at the minute. Really excited to be joined today by one of the people or one of the customers I work with and that is Allie Brock, who is product owner from OKdo. Sorry. Allie Brock is product owner for Box UK. Allie, can I get you to introduce yourself?
Allie Brock (01:20):
Yeah. Sure. Thank you. Yeah. I'm a product owner at Box UK. And for around the last four or five years, I've been working on various projects for RS, so I start with DesignSpark, which is a global community platform for engineers. And then I became part of the full journey for OKdo, right through from discovery, through to launch and now my day to day work with Ady. I've also been involved recently in project launch ecommerce platforms in Vietnam and Singapore.
Rajesh Joshi (01:53):
Thanks Allie. And Adrian from OKdo, would you like to say a few words about yourself and your background?
Adrian Goodman (01:59):
Yes. Thanks Josh. And hello to everybody. So I'm the global digital product owner for OKdo which is a brand of Electrocomponents. I've worked for the Electrocomponents group for over 25 years now, over 20 of those in the digital space building up a digital platform for that large enterprise which I'll touch on in a little bit.
Rajesh Joshi (02:23):
Thanks very much. We're really excited to be with you here today. We know that content is the heart of ecommerce, it's what brings people to your products and it's what keeps them coming back. So with and expect this, I think 16.5% growth for ecommerce in 2021, really looking forward to exploring today is whether content management is agile enough to capture that share of market. So Adrian, perhaps could you tell us a bit about the history of Electrocomponents, the brands, your types of customers and of course the story behind OKdo and how that launched.
Adrian Goodman (02:57):
Certainly. Yeah. So OKdo is a new business, is a new brand, it's part of Electrocomponents. Electrocomponents was founded in 1937, a long time ago now in London. And it was originally called Radiospares which a lot of our customers still refer to it as today. And we floated in 67, we became the group. And we have scaled geographically through opening our own businesses across the globe and through mergers and acquisitions. And we are scaling our product range over those decades to support engineers out there in industry in all walks of industry and in education and any space we can really to help them do what they need to do. Next slide please.
Adrian Goodman (03:55):
So our main brands are the RS brand in most of the regions in the world. And we also have Allied Electronics and Automation in the US, which is our main brand in the US. We run our own branded products, which are known as RS Pro. And then we have the OKdo brand, which is the single-board computing and internet of things which is what we're going to be talking about today. IESA, which is a value added customer brand where they manage inventory and supply chains for individual customers. And we have a DesignSpark offering, which Allie mentioned, which is our engineering resource for electronic, electrical and mechanical engineering to help people design products and solutions. We have an excess of 500,000 different products we offer across these channels. With over a million customers, we operate in 80 countries and we ship around 50,000 parcels a day to those customers. Next slide please.
Adrian Goodman (05:07):
So we look after those customers across the life cycle of their working days. So we've got designing of new products and new solutions. Then they go into build and production engineers and your regular guy in the factory floor, wherever it might be will service these and maintain them until the end of life of that particular solution. So we try and touch the points of the life cycle of these things in different ways with electronics and industrial and maintenance repair, and operational products, that's what our range is full off to help that whole life cycle.
Adrian Goodman (05:51):
And our different solutions, our different brands service these in different ways. For example design solutions is predominantly the DesignSpark's space. Our single-board and internet of things, which is a huge growing market, OKdo services that. Procurement and inventory, IESA, RS and Allied are all in that space. And then the ongoing maintenance, RS is very much in the MRO space of keeping plants running and solutions until end of life. Next slide, please.
Adrian Goodman (06:22):
So buried in amongst those 500,000 products is a relatively small range of the single-board computing and internet of things. So OKdo was born to bring those out of being buried in a very formal catalog B2B offer to industrial customers to bring that out to surface it to a wider audience and treat it in a different way to a different segment. So these products are not just used in industry. They're used in education. They're used by makers at home, by schoolchildren, by hobbyists, people who are inventing things. And that was really lost in amongst the large offers of RS and Allied catalogs. So we've bought out OKdo to surface those products and to get customers connected to the whole ecosystem of making, designing, inventing, using these products.
Rajesh Joshi (07:29):
Thanks so much, Adrian. It's really interesting to hear about how you've tried to create a brand within a brand. And I think that's one of the things that I'm really looking forward to digging into over the course of the next 45 minutes. So Adrian, and you obviously represent Electrocomponents and Okdo. Allie you're from Box UK. Perhaps you could talk a little bit about how do your two teams work together, Allie?
Allie Brock (07:54):
Yeah. Sure. So I think the key thing here is we don't see ourselves as two teams. We actually are one team. So we might be from different organizations but we work together. And we see ourselves as that kind of one unit. So rather than I know with some agencies, you might get features to build, we get to help support OKdo's goals. So we're not just a feature factory. We're looking at what their goals are, what their strategy is, how are they going to be successful? And then we'll work together to identify what features can help to achieve success. So there really is a one team kind of ethos there. And Ady and I chat daily, more than daily sometimes. And the whole team, the whole of the Box UK team, we're connected on Slack to Ady. So there's multiple conversations going on. And we really are that whole one team way of working.
Rajesh Joshi (09:00):
So it really is seamless between you at Box UK and Electrocomponents.
Allie Brock (09:06):
Yeah. Absolutely. I mean, we are development partners, so we are just an extended part of OKdo.
Rajesh Joshi (09:15):
So launching this new business line, launching OKdo within the wider Electrocomponents group, as you pointed out Ady, a 70-year-old enterprise, what challenges did you confront while doing that?
Adrian Goodman (09:30):
Well, from the outset because it was such a different offer and we want it to go to market in a different way, we had to take the decision to step outside of the enterprise. The Electrocomponents and RS component specifically, is a very strong digital player, is quite often referred to as one of the biggest companies you've never heard of. And the numbers as you've seen are quite impressive. And we operate in excessive of 70% online sales and growing obviously year on year in most markets. In some markets we're 100% online. But that's a big machine with a big B2B platform behind it. The organization itself is becoming much more agile and much more… We've gone through a bigger digital transformation, which we did very well.
Adrian Goodman (10:23):
We switched from a waterfall to an agile methodology to deliver change. Unfortunately, the platform, the digital platform is still catching up. And with very large enterprise systems, there was no way that we could build a business, a new business in OKdo, build a new brand, build a new platform and reach new customers whilst we're in line waiting for bigger projects within the enterprise and trying to rub along with them at the same time. So we stepped outside and that's why we partnered with Box UK to deliver something very quickly and in a very agile way.
Rajesh Joshi (10:58):
And that agility, I guess is really key in order to go into market quickly. And thinking about agility and thinking about content strategy, how does it affect your agility or your ability to be agile, your content strategy to have content and ecommerce living in the same platform? Maybe Allie.
Allie Brock (11:19):
Yeah. I've got really good example. So to me, having content on your ecommerce platform together seems natural. And I guess in other places you've got your product management system is over here and your content is over here. So that gap in connecting those together, I could see leads to delay. So for example, last week we had a product launch with OKdo that involved updating products, creating a landing page, creating a press release, changes to the home page, the hero, all of that kind of stuff. And it all being in the same area, in the same system meant that people who are experts at managing products are also naturally experts at creating content because the WordPress Woo with the interface is all comfortable to use. It's easy to navigate around and that connection between the content and product. So we created a landing page and we needed the products to be live. We could sequence it all really easily and make those changes immediately. So just having the whole thing together feels natural. I'm not sure that I'd be able to work well if they were completely separate systems.
Rajesh Joshi (12:34):
Yeah. I see exactly what you mean. I think one of the great examples of that is are the recipes that you have on your website… I call them recipes. I'm sure they're not actually called recipes.
Allie Brock (12:46):
Yeah. The projects. Yeah.
Rajesh Joshi (12:46):
The projects. I really love how you lay out the project, all the ingredients, all the elements you need for that project and in a really simple, clear how to do something. That's something that I've been playing around with at home. Unfortunately all my electronic bits have been tidied away from my current room otherwise I'd show you the stuff I've been working on.
Allie Brock (13:02):
You could go on and order some new ones.
Rajesh Joshi (13:07):
I mean, that reflects I think some of the things I've been doing over the last few months. I've had to be at home. I had to take up some… Play drums and new things, explore some old hobbies like playing with electronics, which is something I used to do when I was younger. A lot of people are going through the same thing. They also have children at home. What has changed in your digital strategy during the pandemic? Maybe this is one for Ady?
Adrian Goodman (13:30):
Yeah. So we were on a journey to improve our content and the recipes, you mentioned the projects [inaudible 00:13:39] from content best in class is our target. Then the internet is full of projects and getting style guides and recipes to mess around with Raspberry Pis and single-board computing and invent things. And it's a bit like the Hello, World scenario of learning computer code, right? So it's out there. But quite often they fail. They're hard to follow. They're not written particularly well. They don't tell you what you need, what level of expertise whether it's for a beginner or an advanced person. So we've tried to improve that. And we were going on a journey of actually switching over to using Gutenberg to create really useful hubs of content for getting started guides and for projects for people to build.
Adrian Goodman (14:30):
We were on that journey. And then lockdown happens in the UK. The schools are closed. So before the paint was dry on our Gutenberg implementation, we had a bit of a flash of inspiration on a Friday that we could pull something together to create a value add offer for people who were homeschooling, who had been sent home from school, the parents and even the teachers online to help those educate across the wire. So we hit on a campaign called Kits for Kids, and it literally was a Friday. I think it was a Friday lunchtime idea and it was live by Monday. We utilized the Gutenberg blocks that we'd been working on plus some which we hadn't. So we required a couple of hot fixes to cure some styling challenges and branding challenges but nothing more heavy than that.
Adrian Goodman (15:22):
And it was so quick. We launched a specific set of products targeted at children at home and families trying to try to learn something and keep occupied and do something valuable. We discounted those products, so they were more accessible. They were low cost products. There was medium cost products. We backed that up with videos, actually videos filmed by the children of our VPs who luckily they had products at home. And then they got to play with them, made a video and we shared that. We had lists and links to resources with the subsequently added more products to the range, more discounts. And ultimately we added lesson plans.
Adrian Goodman (16:08):
And so we work closely with our partners in DesignSpark. We've got a STEM team within RS and we pulled that all together. And over a period of two to three weeks launching, I think the first week of April, we built that offer out and it got a lot of traction, got a lot of visits. And it was a really worthwhile thing to do. It wasn't a commercial reaction. The product was there to help people. We discounted it. Honestly, we didn't really make any money on it. We didn't make any money on it but we did raise awareness. We did try and do something for the community really. So it was altruistic, not commercial. But we're moving into more and more education sectors and more and more education products. So it helps us scale that way and reach a different audience. So hopefully it had a positive effect.
Rajesh Joshi (17:04):
Definitely. And it's really exciting to see how you can take an idea on a Friday and turn it into a live product page on the Monday, complete with content advice and of course the links to products as well. You said that you didn't necessarily make any money on it. So perhaps you could talk a little bit about how you do measure success. Is it both sales metrics as well as engagement? Is one waged more than the other? Could you just tell us a bit about how that looks?
Adrian Goodman (17:33):
Yeah. Absolutely. I wouldn't share any weighting because we haven't got a goal on that, whether we want to have a balance of 60, 40, 50, 50. But we do, obviously we're a commercial enterprise, we do have to sell product. We do have to keep the lights on. But we are very much about measurement of engagement. So we use various channels to drive customers and users to product but also to those guides, those getting started guides and those projects. And they're really, really valuable. So it's a two way thing. So people might buy the product and then go use the guides, or they might use the guides and then go buy the product. We're trying to make it easy both ways. And we're very, very interested in that life cycle of people using content.
Adrian Goodman (18:28):
We get a lot of traffic to our content. People are finding it out there in Google and through links out there on different forums, et cetera. And through our social activity. We try and drive and we drive more people to content than we do to product and social. We use these magazines, printed physical magazines is still a big thing in the maker community and the Pi community and in the maker space. So we still advertise in those and in online and in print. And that invariably drives those users to rich content, curated content, which we want to make best in class, hence building the hubs with Gutenberg and the templates and the recipes to help people on that journey.
Adrian Goodman (19:15):
Now, there's a commercial angle at the end of it and they might come to it through product to the content, or they might come to product through the content. So it's a two way street. But yes, we are actively measuring it and how we tune that will depend on how people kind of engage with us.
Rajesh Joshi (19:37):
Definitely. Talking about success. So OKdo launched I think about 15, 18 months ago, I have to be… I can't exactly remember but it was… Yeah. And since then you've actually expanded to six countries. So perhaps you can talk a bit about your experience with scaling the company too much in new markets. What does internationalization, localization look like? And perhaps the challenges of ecommerce in new markets.
Adrian Goodman (20:07):
Yeah. It's not easy. It may seem easy that the internet is a global thing but to actually trade in different countries can be quite a challenge. Now as RS Components, we trade all over the world. And fortunately, we've got a lot of expertise there and a lot of people who can guide us and point out how hard it really is when we talk to them about trade compliance, tax compliance, import and export. There's a lot of legality. There's a lot of things to consider if you're going to do it properly. And as we're part of a big enterprise, we have to do it properly. We're not some kind of… We may be small in a startup kind of mentality but behind us is something more significant?
Adrian Goodman (20:54):
So it has been a challenge. So it's not just worrying about a currency, whether you've got something in dollars or euros or pounds, it's about VAT codes which are again they've been changing during corona and things like that. And how we manage that and how we ship across borders. And yeah. It can be quite a minefield. But the technology underneath it, so the platform itself, that's kind of the easy bit. The business build is the hard bit. And that's refreshing that the technology there in WordPress and Woo that we have has been kind of the simple, configurable, we could spin up into another market probably within a matter of hours as long as we had our tax sorted out and our import sorted out and our logistics sorted out and those things take weeks and months. But technically yes, it's very scalable.
Rajesh Joshi (21:53):
That's incredible. And I guess that's enabled partly by the work that partners at Box UK are doing. Allie, I wonder if you can talk to us a bit about what that looks like and perhaps the tools that you use to deal with these global regulatory issues that Ady mentioned.
Allie Brock (22:06):
Yeah. Can do without getting technical because if I get technical, I'll say the wrong thing. But kind of under the hood, so you've got this really beautiful site. We've got orders running through it. So behind the scenes then, so that it can operate at global scale. And so we can adhere to all the regulations per country. We've actually got a full enterprise size ERP, managing all the products, doing all the translation, do ll the products and manage that. And as I just said, we can spin up a new site in a couple of hours that ERP could then connect to that new site and be pushing those products there. There's AvaTax to handle the tax.
Allie Brock (22:42):
And when we were going through the discovery phase for OKdo at Box UK, we know we've got VAT in the UK and in Europe. And we knew that tax was a little more complicated in the US. We had no idea how complex tax was in the US. And so we've got AvaTax then handling all of that. There's also all orders have to go through trade compliance to make sure that they can be legally sold to individuals. So that's all done then behind the scenes with another integration to a trade compliance service so that we can operate on a global scale. So even though OKdo UK based, they can ship globally then and make sure that they're adhering to all of those regulations. So I think in terms of the regulatory tools, it would be AvaTax and the trade compliance.
Rajesh Joshi (23:36):
Thinking about a global market base, global launches and so on. How do you prepare for say product launches globally and how do you prepare for that spike in traffic and orders? Ady?
Adrian Goodman (23:53):
So yeah, we have had some significant product launches in our lifetime as OKdo in that short time. Raspberry Pi is one of our largest brands. Okay? And when they launch a new product, if anything about Raspberry Pi is big news. Okay? Cause it touches… Raspberry Pi computers, they're not just in classrooms, they are in cars. They are in industrial equipment. We sell pallets of these to equipment manufacturers and these things are embedded and programmed in other pieces of equipment. So they're a big news. These have iterated, the technology has iterated over the last seven or eight years. And when they launch a new one, it's big news, right? It's PR time. It hits the BBC News on the tech section. Anyway, if you're geeky enough to watch that. But people are interested and it drives a lot of traffic to anybody who has anything to do with that product.
Adrian Goodman (24:55):
So we prepared for that. Fortunately we get sight of the launch and these press releases and we support. And we are a manufacturing partner of Raspberry Pi for example. So we get early sight of these. There's never enough time to prepare. But we did the smart thing and we kind of wondered, "Well, how big is this?" Now, I've been around when Raspberry Pi products have launched and they have the impact on traffic to a large website, like RS Components runs has taken the site down. Okay. The demand and I'm talking early releases, Pi one, Pi two. Because the guys who knew it was happening didn't tell the tech guys, they weren't prepared.
Adrian Goodman (25:41):
So having witnessed this firsthand, I thought, well, that's not going to happen on my watch. So we did a lot of stress testing, performance testing on the OKdo platform, the VIP platform. And we engage with VIP to say, "This is happening on this day." We really don't know. Being a new brand, yes, we are involved but we weren't the primary go-to at that point. We were a new business. We were only a couple of months old when the Pi four launched in June 19. And we didn't know how it was going to hit. It hit us as well. It didn't cause us any damage. We took tons of orders. We took tons of traffic. And VIP were there behind us. We stress tested the site already. And we did it on the volumes that had taken the RS site down. Okay. So we went nightmare, worst case scenario and it stayed up. We didn't see those volumes, that's not a problem. But we were prepared for them.
Rajesh Joshi (26:38):
That's incredible. And I think hopefully what that has enabled you to do is to bring some of those learnings from OKdo to the wider Electrocomponents groups. Allie, maybe could you talk about the effects that that learning has had on the wider group?
Allie Brock (26:57):
Yeah. Sure. So I think I said at the start, I've recently been involved in a project to launch an ecommerce platform in Vietnam and Singapore. So based on the experience that we have from OKdo, RS connected with a scan to look at building that platform in WordPress using Woo. Different type of offering to OKdo. There's a lot of similar features but it's more of a catalog approach to the product. So we're looking at a range of 60,000 products out in Vietnam and Singapore. And they chose the platform because they knew from the learners of OKdo, they knew it was going to suit what they wanted to do. So they run an emerging market. So being able to hit the market quickly. And I think we delivered the both sites in eight sprints.
Allie Brock (27:46):
So then we were able to take the stuff that we'd learned. Ady and I we've learned a hell of a lot from WordPress and Woo and how to manage products. And so I was able to take that learning to the new project. And then the flip side, I've also been able to take the learnings from that project back into OKdo. So spreading out that knowledge around RS using the WordPress and WooCommerce platform has meant that… I think I had a demo earlier where I was showcasing some of the OKdo things to the Vietnam team to say, "Look, you can have these on this site." So being able to learn from both. Although there are different business models, being able to learn from both of them has been really, really interesting.
Rajesh Joshi (28:30):
Awesome. So Adrian, I wonder if we can just talk a little bit about content distributions. You sort of mentioned that you drive people to content more than product and social media and magazines. What is your content distribution strategy look like? Do you use like a content calendar or other tools of that sort?
Adrian Goodman (28:51):
Good question. So the content we have, trying to align it to many things. So new product launches to different sectors like education and different levels of user. So it's quite complex. And we're trying to keep current. So we actually engaged a couple of guys who get to play with this stuff a bit like yourself, just get to play with electronics at home. And they are makers at heart and they invent things. They may take someone else's idea and iterate it and make it better or they may have fresh ideas themselves. And they're building very much now. Our strategy is around getting the best getting started guides out there. So we have bundled kits together of different boards and different products so you can buy the whole thing.
Adrian Goodman (29:49):
And then we point you at the getting started hub which they are curating, and then you can choose what floats your boat. So we've got simple things for the basic beginner where you make LEDs flash or buzzer sound. We've got conductive paint kits where you can literally paint an animal on the wall and it becomes a circuit and you can touch it and turn different lights on. So there's many, many things. And keeping up with it, as you can imagine is a very fast paced environment. So we've got those guys writing these things week in, week out and we're trying to get them published as fast as we can and then get them out to our audience as fast as we can.
Adrian Goodman (30:35):
I'd say it's emerging. We were trying to do a lot and reach a lot of people. It's difficult. And that's probably… The strategy is to get the quality to be as good as it can be. And we've had a lot of positive feedback from our own end users who have come back and said, "This is really simple. This is really easy to follow. This is best in class, it's so clear." And that's what we're aiming for. And so that's good to hear. So we've now got a pattern with building templates to make them even clearer and easier for the content generators to basically take their inventions and their projects and put them into the site, into the content system and get them out there as soon as possible. So we're trying to make the middle user as we call them, life easier as well, just to speed the whole process up.
Rajesh Joshi (31:35):
Thank you. So we have a little time for questions from the audience. Now, I believe there is a Q&A box into which you can drop some questions. So we'll be keeping an eye on those as they come in over the next 20 minutes or so. I've got some questions in already. I think maybe this is one for… It could be one for Allie or Ady. We touched a little bit earlier on integrations and we talked about how the tools you use for global, I guess, global regulatory integrations. But beyond that, what are the most valuable tools that you use to integrate with your platform?
Allie Brock (32:10):
Well, Ady I can start if you like.
Adrian Goodman (32:13):
Okay. Go.
Allie Brock (32:13):
Okay. So I think kind of looking at the plugins that we've put in, Yoast, super [inaudible 00:32:20]. I think we went with the US Premium and also MultilingualPress so that we can get our SEOs to getting all the [inaudible 00:32:29], getting all the content connected. I think those were two of the super valuable ones Ady.
Adrian Goodman (32:36):
Yeah. Those integrations are essential for us to actually really perform in search engines. And it's about getting customers to the content and we needed those things to really help us do that. Mailchimp again, to reach our audience. So we currently use Mailchimp and we're integrated and we're about to use Mailchimp for WooCommerce to further scale that up and bring a lot more intelligence into our email marketing so we can reach audiences in a more relevant way. And that applies to both products and to content.
Rajesh Joshi (33:20):
So tell us a little bit about the Electrocomponents. So how do they see the experiment of Okdo? Because I think we talked early on about how long they've been around. Do Electrocomponents see this as success and are they going to adopt that kind of concept of content marketing a lot more? Maybe they already have. That's a story you can tell us.
Adrian Goodman (33:43):
So certainly I think as a business, as this separate brand, I'm not sure if they view it as a kind of a blueprint to do it to create multiple brands. But it could be that because it is surrounding a very specific set of products and a very clear segment. But from the technology perspective, just for the fact that we've done the Southeast Asia work and is about speed to market quite often. So I spoke at the top of the call about our RS Pro brand, if we wanted to spin up an RS Pro shop and just take that subset of products, which exists across a broad spectrum of different product types in the RS world, you could do that exactly as we've done OKdo.
Adrian Goodman (34:42):
I like the way you called it an experiment. Because it is. Right? That is a fact, that we've never done anything like this before. RS has a history of maybe buying, acquiring businesses to scale geographically or into different sectors like IESA but they've never started a whole new brand standalone digital offers for a different customer segment, a very B2C excuse me, very B2C offer, pure B2C because they've always been B2B. So it's a massive learning and we're learning. We are learning fast and that learning is going into the enterprise and they're supporting us in that learning. So it's a two-way street. Would they do it again? You'd have to ask the chief exec. I'm not him.
Adrian Goodman (35:39):
But yeah. It was kind of his baby. He identified this as a great opportunity to do this. It was a bold move nobody's ever made before to say, "What we're going to do is we're going to start a new business and we're going to do it like this and we're going to do it in six months." And yeah, so that bravery I think we'll be rewarded and we will do it… Again, I don't know how or where but I'm sure we've got a bit of a blueprint. And we've got the learnings. We've made mistakes. We'll be honest. We know what not to do next time but we know exactly what to do to make it succeed.
Rajesh Joshi (36:22):
Talking about those mistakes, is there anything you're willing and able to share at this time? Or is it something you might want to come back to later.
Adrian Goodman (36:32):
I think you have to have the full… If you're going to go into a reasonably mature marketplace against established vendors who sell single-board computing and internet of things products with established brands and big customer bases, you're going to have to go in hard and you're going to have to have everything nailed down. So your SEO strategy, your digital acquisition advertising strategy has to be there. And you have to be up for it and prepared to make those mistakes and test and learn and iterate.
Adrian Goodman (37:12):
Because you can buy traffic but you've got to keep the customers. You're going to make them stay with you. And building a brand is really, really hard, really hard. Make no mistakes about that. So I think not being… But you've got to start somewhere. If you wait for everything to be perfect then you'll never start. So I think we went in at the right time and we've iterated as we've gotten along in the HR way.
Rajesh Joshi (37:41):
I suppose that concept of build, test, learn, iterate is the very heart of agile. Isn't it? So to do something over six months, agile is probably the only way that you can do that in a way that minimizes the risk but also maximizes the chance of success. Thinking about speed to market and as you're doing that kind of learning, I mean, there's a question here. How do you quantify the value of unifying content and commerce in one platform? So I guess this is a bit about the learning part of agile. Is that something either you want to comment on?
Adrian Goodman (38:20):
It's got to be your turn, Allie.
Allie Brock (38:23):
When you say quantify the value of unifying content and commerce in one platform, what do you mean by that [inaudible 00:38:30]?
Rajesh Joshi (38:29):
Yeah. Well, the question goes on to say, are there specific metrics that you look out for the value content specifically, or the value of having that content and that commerce unified? I think this is really about, I guess, are you measuring speed to market? One of the things you are measuring to see whether [crosstalk 00:38:46].
Allie Brock (38:46):
I'm not sure that we actually specifically measure the speed to market. I mean, we know we're fast to market. So again, the example of the product launch that we did last week for some I think there were 40 products, took a 50 minute launch. So getting content out there is super fast. In terms of measuring the content, we obviously do the standard measuring, the page views. In terms of ecommerce, we're measuring the whole ecommerce journey. We also do other things around the content. So not just measuring the content in terms of a page view, we might be measuring any kind of interactions with the content. So using things like Tag Manager, we can see whether are people scroll into the stuff that's at the bottom of the page. Is it worth putting something in the footer?
Allie Brock (39:30):
If we're going to put a subscription ribbon, where should we put that? How can we work where the optimum place is on a page for content to go using tools like Tag Manager to see where people are actually going on the site. And then we also we're recently launching some other sort of personalized modules, which were then using the data that we know we've got within Woo, sales data, to look at how we can then surface personalized blocks. So users can see what they've recently viewed, what they've recently purchased and then we'll put specific measures on those to see whether people are actually interacting with them. Again, have we got those panels in the right place? Should we be moving them around on the page? So we do quite a lot of I guess really quick measures on content to see how successful it is. Not just in terms of, "Are people looking at it?" Rather than looking at the specifics on a page I think.
Adrian Goodman (40:29):
Yeah. We've used quite a blend of analytics, insight and UXR. So even though we're quite young, we've put some of our key pages and journeys through some UX research, some expert reviews and re-engineered them on the back of that. And through the analytics and the insight, we gather a lot of data and we're using that effectively to drive change and to help improve the customer experience. And we're not quite there yet and it was not too far in this [inaudible 00:41:08] future where we will be implementing AB or multi-variant testing as well. So it's really about that test, learn, iterate mentality because to build a new brand and a new experience and to attract customers and keep them, we're going to have to be super fast and beyond it. We've got to be in front of the competition. So no point in copying them because you're already behind. So we've got to have our own way.
Rajesh Joshi (41:37):
And when you talk about AB testing, what are the kinds of things you're testing for when you're doing that?
Adrian Goodman (41:45):
Some of the examples Allie's given there, so where we introduce personalization to the site. Where does that best sit? Where does the user want to see what they've recently viewed or what they've previously purchased? Where does that naturally live in the page that's going to help them the most? Our UXR tells us, "The customers are telling us we want you to recommend products to… We don't want to go looking for accessories. You need to bring them to us. You need to help us. You need to make it ease."
Adrian Goodman (42:12):
Ease is absolutely paramount. And it's really finding out what is the sweet spot of ease without being in the face or distracting them, or putting barriers to conversion because we're trying to carpet bomb them with what you looked at last week. And what you might want is to get my experience as sweet as we can for them to find product by product, find content, use content, read content, whatever they're doing with it. And it applies to product as much as it does to projects or getting started guides. And we've done an equal amount of UXR in those spaces, both commercial and in content.
Rajesh Joshi (42:52):
Okay. So there's another question about integrations and payments. What integrations did you consider for payments and how did you plan that across markets? Is this one for Allie or Ady?
Allie Brock (43:09):
So interestingly, I did a talk on payments globally last week. So look at the markets, look at the… And what are the preferred payments? So a lot of times people assume that everyone's going to use PayPal. A lot of people do use PayPal but not globally. And Ady and I we've talked about Netherlands use iDEAL is more preferred than PayPal. But looking initially, what are the preferred payments globally? We chose PayPal and Stripe. Well, partly the users have got options. So you've got PayPal and you've got Stripe. We've got backup then in case one of those services does go offline. So we never recommend to a client just using one payment provider. And I think that was it. It was just really researching where we were going to hit first in terms of like regions, what payment providers would users be familiar with. And that would mean that payment, PayPal and Stripe seem to cover both. Obviously if we're moving into other regions, we'd look at whether we needed to expand those payment providers or use different ones for different regions.
Adrian Goodman (44:18):
Yeah. But again, it's configuration. We could turn on Apple Pay in minutes. But we need obviously our financing guys and accounts and stuff set up behind that. But the ideal thing in the Netherlands for example, was a big learning. We weren't aware of it, not being Dutch users. And so we soon got that feedback and it is a barrier to conversion. So we are actively looking at supporting that. And it shouldn't be too difficult as long as we can get our finances sorted out. But technically, it's almost a flick of a switch. I think in fact it is a flick of a switch in WordPress.
Allie Brock (44:56):
It is a [inaudible 00:44:56].
Adrian Goodman (44:57):
So in the plugin. So it's [inaudible 00:44:59].
Allie Brock (44:58):
Maybe a bit of styling as well but that's it.
Rajesh Joshi (45:05):
Okay. Thank you for that. So there's a further question here. Actually harking back to the discussion we had at the start about the partnership between OKdo and Box UK. What does it look like on a kind of day-to-day basis? So Adrian, for example, do you sort of task Box UK with development tasks as you strategize them or is it much more strategic between the two of you? Do you both decide on what the priority is?
Adrian Goodman (45:29):
That's a good question. Yeah. I mean, we have a roadmap. We have a kind of a high level view, an epic view if you will in an agile way. So we know what needs to be done. Okay. So on the bigger scale. So we've got some strategic drivers what we're doing maybe in the paid advertising space and how we support that, what we're doing to support the customer experience and generally adding new features or iterating existing features or pages. So we prioritize that based on what our KPIs are. So what are we trying to do? Are we trying to increase engagement? Are we trying to increase conversion rates? Are we trying to reduce bounce rates? What are the drivers? What are the dials we're trying to turn? So it's a collaboration between myself, Allie and the whole team.
Adrian Goodman (46:25):
So the way in my experience to build high performing teams, whether they are in-house, third party, offshore, nearshore, whatever is that everybody's in it, right? Everybody owns it. So we are a product team. It doesn't matter who you work for. We own the product. The product is okay to the online channel. So the developers, the QA guys, the architects, the project managers, whoever's involved is aware of what dials we're trying to turn. So if I say to Allie, "All right. I want this on the backlog. I want to build this feature." The first question I'm going to get asked is, "Why?" What dial does that turn? What does that bring? What's the point of that change? And that's the healthy question because if it isn't going to achieve our goals, then we shouldn't be doing it. Maybe when we've got nothing else to do, which is never, we'll do it one day.
Allie Brock (47:25):
And I think the reason I ask why is if I don't ask why, everyone else in the team is going to ask me why I didn't ask why? So they'll ask why too. So the dev team, everyone don't want to develop an essay, understand the value of the feature. So what goal is it supporting and what problem is it solving?
Adrian Goodman (47:47):
Yeah.
Rajesh Joshi (47:50):
Thank you. Okay. There's a question here about the world's favorite topic at the minute. How did the business have to pivot with the pandemic? So I think you talked a little bit earlier about the projects, for example. Has there been anything else that's changed strategically maybe to respond to all these kinds of changes that we're all going through?
Adrian Goodman (48:09):
So the OKdo business itself obviously we were all impacted as everybody's impacted with working from home, working remotely because of the way we operated anyway. It was quite a distributed team. So I'm in a different physical location to Box UK. Box UK are in different physical locations anyway. So it's been relatively seamless from that perspective. So we haven't had to pivot any of our strategy as such. I think the wider business, Electrocomponents and RS Components specifically shipping stuff globally. I mean, OKdo has been impacted with shipping. So we've had to withdraw some shipping channels and offers and improve some and only offer premium shipping because we were disappointing customers. And their expectations may have been lowered slightly but they're still customers at the end of the day, even Amazon had to manage our expectations. Right?
Adrian Goodman (49:08):
So we've been actively monitoring it as everyone else has, trying to do what we can. It's a challenge when you manufacture things. So if your plant closes, which ours did, then we start seeing a knock-on effect. There was little we could do about that. We can't go somewhere else and get them to make Raspberry Pis. Right? So it was a bit of a challenge but we're coming through it. We've adapted. We all work remotely. I know there has been probably two or three actual physical meetings between the board. But the rest has been done remotely.
Adrian Goodman (49:52):
So working with Box UK over the wires is a natural state for me. I don't get to visit. I used to visit them every couple of weeks and that's when the magic happens. I don't get to do that. So we've had to adapt shall we say. But from a business perspective, other than impacting product coming in and getting product to customers, we've managed fairly well. We haven't had to really pivot in any way that I can think of.
Rajesh Joshi (50:25):
That's really positive to hear that in terms of getting product to customers, that's something that's been able to continue more or less unabated. There's also a question here about independence, so I wonder if Ady can share how much independence did you have building OKdo from your parent company. For example, did you need approvals for the technology choices? And if so, how did you kind of navigate that?
Adrian Goodman (50:53):
Well, I wasn't around at the very beginning to make technology choices but I think there was full independence so that the chief executive said, "Go start this business and don't be constrained by what we have today or what might be the path of least resistance. Because if we hadn't made those choices to go with the technology routes that we have, we would've been looking at lead times of a year or 18 months behind some larger scale projects, RS Components and Allied as well that they're subhouses. So having that as an enterprise system, we were not going to play in that very quickly or very easily. And their web platforms are legacy and being re-engineered for the future. But again, we would have to wait in line. So it wasn't a case of you must do this, you must do that. It was free reign to get it done and learn as fast as we could. So that drove the tech changes, the tech choices I should say. But [crosstalk 00:52:04].
Rajesh Joshi (52:03):
Allie. Sorry. Apologies.
Adrian Goodman (52:05):
A part from the legal and fiscal parts, which we have to comply with. We were technically unconstrained.
Rajesh Joshi (52:16):
That's really positive to hear Adrian, the fact that you're able to pick your own technology choices by and large and also achieve your own goals. I think this is probably going to have to be the last question. What's next for OKdo? How is your content strategy going to grow even more and what else is on the horizon?
Adrian Goodman (52:38):
That's a big question.
Allie Brock (52:45):
Yeah. It's a big [inaudible 00:52:46]. We have our review tomorrow, don't we?
Adrian Goodman (52:46):
Yes. We're having a business review tomorrow and so, yeah. Can you ask me on Monday? So what's happening next? So our intention is to scale the product range. So we want to get more diverse and get to be known for a wider range of brands and products in the single-board computing and IoT space. So there are other brands out there than Raspberry Pi. I know I've mentioned that many times but as Allie mentioned, the product launch we did last week was for the BBC micro:bit for example. That's not a product the group has ever sold before and now we've gone to market with launching then latest version.
Adrian Goodman (53:25):
And there's more brands out there which we want to scale. They've got more products. The sector is growing at a rate. Google Play in this space, they have a physical board. I think Amazon are talking about having the same. So it's a big market. And we want to reach half as many of those key brands as possible and reach as many customers as we can but through not just product but through content as well. So it's more content, it's better Content, it's more product, it's better product and scaling really.
Rajesh Joshi (54:07):
Thank you so much, Adrian. Allie, is there anything else you want to add about your thoughts potentially for the future of OKdo or the future of this way of working, I guess, seamlessly with Okdo?
Allie Brock (54:20):
I mean, obviously we love working with OKdo. We have right from the start. I find it's always super exciting to be able to be so close to their goal. So again, as Ady said, we've got a review tomorrow. That's not a review just for the OKdo, That's a joint review with Box UK where we'll look through what we achieved so far, what's coming up on the horizon. It's really nice to be involved with a company where you can see the team is so driven and so passionate and it aligns to the way we worked really well, which I think is why we tend to work so well together as we've got the same sort of common goals in terms of our drive to want to succeed. So really great relationship with OKdo. Fantastic to work with them even Ady.
Rajesh Joshi (55:09):
Well, thank you both so much for your time over the last hour. And it's been really enlightening to hear about how putting your content and your commerce in the same place offers you that kind of seamless experience to market your audience. I've learned a great deal. And I think what remains is for me to say thank you, Adrian. Thank you, Allie. Thank you also to the audience for joining us over the last hour. Tess, do you want to say a few final words?
Tess Needham (55:36):
Nothing that you haven't already said but thanks very much everybody for the conversation. And yeah. Look out in your inboxes. We'll be sending through a recording if you want to go over anything that was said again. Thanks very much, everyone. Have a great day.
Adrian Goodman (55:51):
Thank you.
Tess Needham (55:52):
Bye.
Rajesh Joshi (55:53):
Thanks all. Bye for now.