XWP & VIP Celebrate 10 Years of Partnership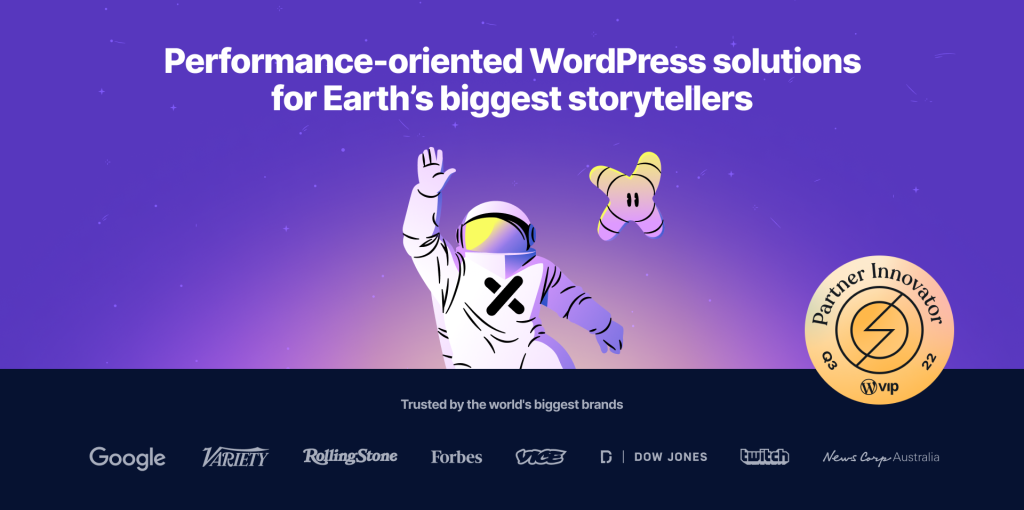 Offering performance-oriented WordPress solutions, our Gold Agency Partner XWP has launched some of the industry's most ambitious and successful WordPress projects. And this year, we're celebrating a full decade of partnership!
XWP + VIP = A perfect pairing
XWP specializes in enterprise WordPress: they handle complex, mass-scale migrations and engineering with ease, working with companies like Google, News Corp, and Rolling Stone to launch rich technologies and user experiences.
XWP approaches each project like a new puzzle to solve with a creative, personalized solution. That's why they were awarded the VIP Gold Partner Innovator Award in 2022 for their work with VIP Content Analytics by Parse.ly.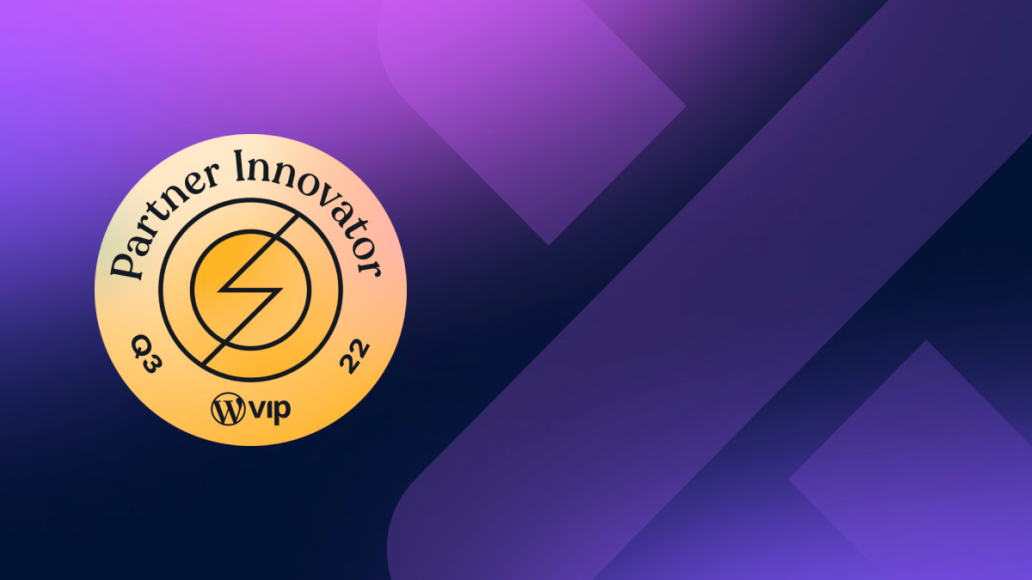 Where content worlds collide (and everyone wins)
Over the past decade, XWP and VIP have collaborated on high-profile content projects, resulting in top-tier learning opportunities for WordPress enthusiasts everywhere.
Here's a short list of our favorites:
XWP's partnership highlights
No celebratory post would be complete without showcasing big numbers, big stats, and big accomplishments. So, here's a decade's worth in XWP's portfolio:
Migrated 20+ years of content (250,000+ articles, images, and other media files) to WordPress for Rolling Stone Magazine, empowering their digital team with easily manageable editorial workflows and a platform they can trust.
Acted as a trusted technology advisor for News Corp since 2014, working on everything from the largest WordPress migration in the Southern Hemisphere to innovative data integration solutions that supercharged their publishing capacity.
Worked with Google since 2017 to bring exciting new performance technologies and creative storytelling methods to the WordPress ecosystem, including Accelerated Mobile Pages (AMP) and Web Stories for WordPress.
Built a new design language from the ground up for Australian Geographic, providing a top-of-class user experience while maintaining XWP's signature performance-driven approach.
Built a tailored Newspack instance for SpaceNews—one of the largest print and digital publications covering business and political news in the space and satellite industry— empowering their web teams with new publisher-centric editorial features and newsletter conversion opportunities.
Built a WordPress-powered custom plugin for Twitch, which launched live to an audience of more than 58,000 viewers.
Partnered with Automattic on Progressive Web Apps (PWA), as well as a number of performance-focused themes and tools to democratize web performance and make performant website creation more accessible than ever.
Cheers, XWP! Here's to another 10 years.