XWP
Out of This World Website Performance

Our on-demand product teams deliver performance-oriented WordPress solutions for Earth's biggest storytellers. Eliminate technical debt, supercharge your user experience, improve conversions, and empower your digital teams with modern editorial tooling from XWP.
Specialists in Enterprise WordPress
With more than a decade of web experience and 10 years of partnership with WordPress VIP, we've built and launched some of the industry's most ambitious and successful WordPress projects.
As well as complex mass-scale migrations and engineering, we've worked with the likes of Google, News Corp, and Rolling Stone to bring richer technologies and user experiences to their clients and business.
We're known for our dedication to technical excellence, with high coding standards, rigorous quality assurance procedures, and high attention to privacy and accessibility protocols factored into every project we work on.
The difference is in the approach.
What makes XWP different from other agencies? Our mindset. Every project is a new challenge, a new puzzle to solve with a creative, personalized solution.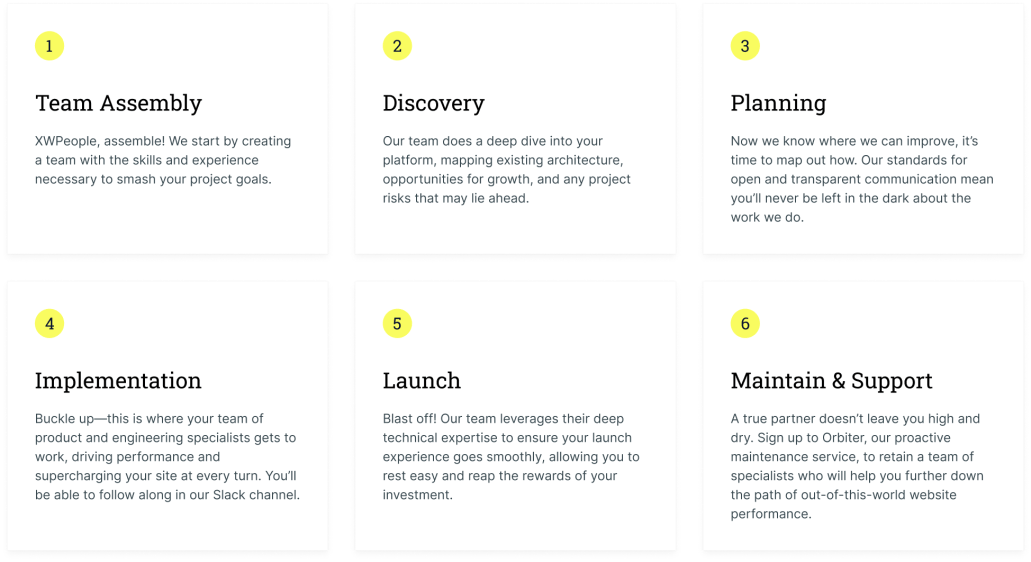 XWP's Partnership Highlights
Migrated 20+ years of content (250,000+ articles, images, and other media files) to WordPress for Rolling Stone Magazine, empowering their digital team with easily manageable editorial workflows and a platform they can trust.
Acted as a trusted technology advisor for News Corp since 2014, working on everything from the largest WordPress migration in the Southern Hemisphere to innovative data integration solutions that supercharged their publishing capacity.
Worked with Google since 2017 to bring exciting new performance technologies and creative storytelling methods to the WordPress ecosystem, including Accelerated Mobile Pages (AMP) and Web Stories for WordPress.
Built a new design language from the ground up for Australian Geographic, providing a top-of-class user experience whilst maintaining XWP's signature performance-driven approach.
Built a tailored Newspack instance for SpaceNews, one of the largest print and digital publications covering business and political news in the space and satellite industry, empowering their web teams with new publisher-centric editorial features and newsletter conversion opportunities.
Built a WordPress-powered custom plugin for Twitch, which launched live to an audience of over 58,000 viewers.
Partnered with Automattic on Progressive Web Apps (PWA), as well as a number of performance-focused themes and tools to democratize web performance and make performant website creation more accessible than ever.
---