WordPress VIP Powers NASA's Flagship Websites
Our enterprise-grade, FedRAMP-authorized platform will help "put the universe at everyone's fingertips."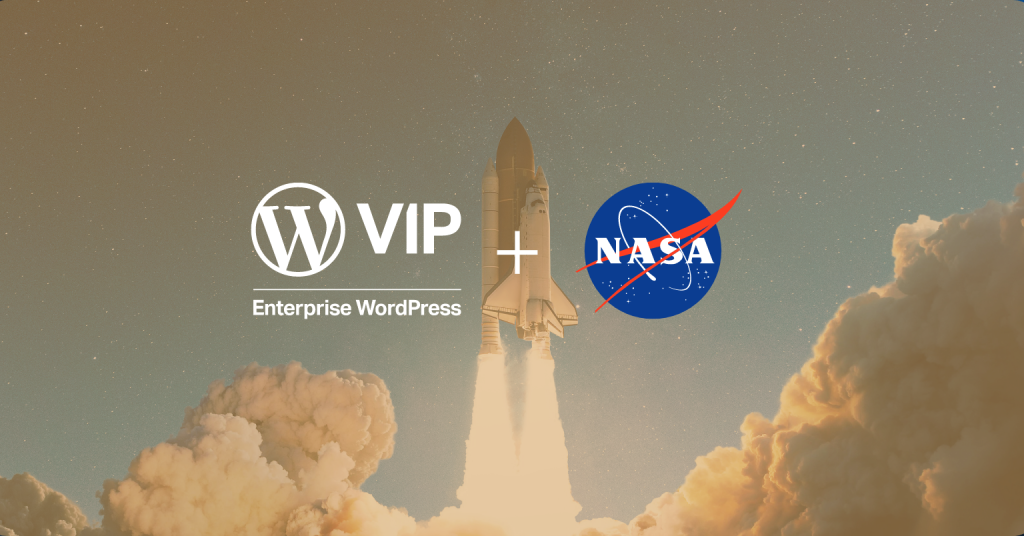 Mission Control, we are go for launch.
We're delighted to beam congratulatory high-fives to the National Aeronautics and Space Administration.
In July, the agency announced revamping their flagship and science websites, adding their first on-demand streaming service, as well as upgrading the NASA app this year.
With these changes, "everyone will have access to a new world of content from the space agency," NASA notes in its news release.
NASA is working with WordPress VIP to build and host the agency's new CMS platform underpinning these new online experiences.
Where no content has gone before
"Our vision is to inspire humanity through a unified, world-class NASA web experience," said Jeff Seaton, chief information officer at the agency's headquarters in Washington, D.C., at the time of the announcement.
"NASA's legacy footprint presents an opportunity to dramatically improve the user experience for the public we serve. Modernizing our main websites from a technology standpoint and streamlining how the public engages with our content online are critical first steps in making our agency's information more accessible, discoverable, and secure."
Explore NASA's public beta now
We invite you to have a first look at NASA's new flagship website, powered by WordPress VIP.
Now live and inviting feedback, NASA's public beta will collect critical metrics on audience behavior, site search, navigation usage, and content engagement.
NASA journeys to WCUS
If you're going to WordCamp US 2023—Aug. 24-26 in National Harbor, Maryland—make sure you put NASA's scheduled presentation on your event calendar.