Digital Accessibility Solution Provider Level Access Named a WordPress VIP Technology Partner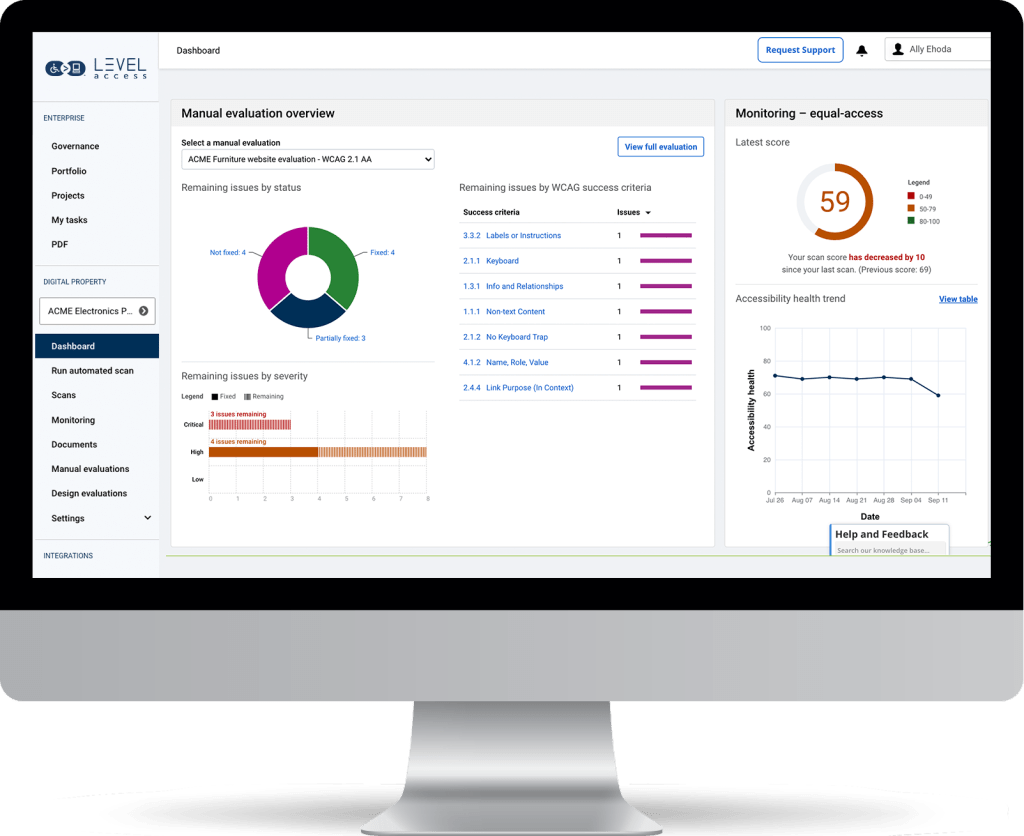 Online inclusion and equality are foundational priorities for WordPress VIP. That's why we're incredibly proud to welcome Level Access to our growing list of technology partners as our exclusive digital accessibility solution provider.
WordPress VIP customers will now have access to the Level Access solution. This equips web designers, developers, and content authors with the technology and expert services support to create websites and web content that are accessible for individuals with disabilities. It also ensures sites are compliant with anti-discrimination laws, like the Americans with Disabilities Act (ADA).
Digital accessibility: A moral and business imperative
More than one billion people globally live with a disability that may impact the way they interact with digital content—or whether they can interact at all. As we deepen our dependence on digital connection, creating websites that are accessible to individuals with disabilities is both a moral and business imperative.
Accessible digital experiences not only ensure equality of access for those living with a disability, they also authentically demonstrate a brand's commitment to inclusion. Consumers have come to expect an accessible online experience, and trends in litigation support this expectation. Every year, thousands of companies are sued for websites, apps, and other digital products that aren't accessible. Those lawsuits cite an inaccessible digital experience as a violation of laws such the ADA, or Section 508 of the Rehabilitation Act, as well as other global and state-level regulations.
Level Access: Advanced software + expert support services
Level Access empowers organizations with the advanced software and support to make digital experiences accessible, meeting global compliance requirements. Its platform provides a complete overview of the progress of digital accessibility work on every asset. With dashboards, integrations, and issue tracking, teams have the resources, reporting, testing, and tooling to clearly and confidently manage their accessibility program at scale.
Coupled with this advanced technology, the Level Access solution also includes access to expert managed services, such as code-level technical expertise, legal support, program management strategy, and role-specific accessibility training.
Additionally, the Level Access accessibility management platform, AMP, is the market's only FedRAMP Authorized platform of its kind, meeting the rigorous compliance requirements of the U.S. government.
Request a demo of the Level Access Platform.
Learn more about the Level Access digital accessibility solution here.