Level Access
Provider of digital accessibility solutions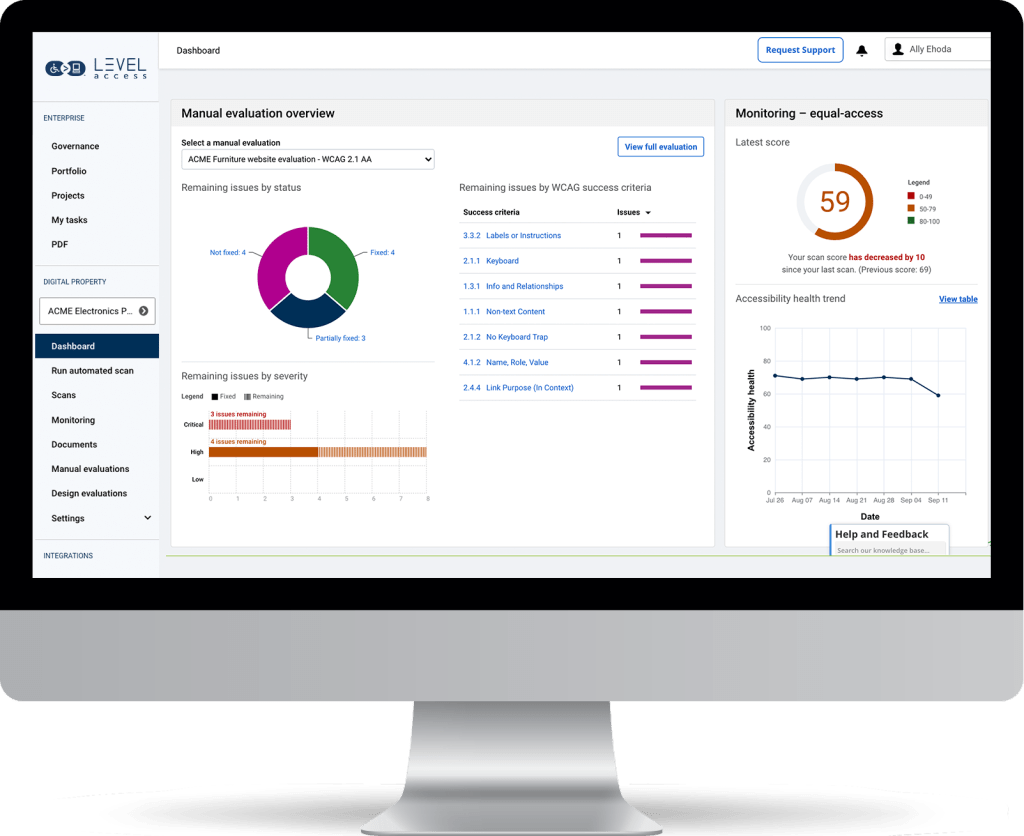 Level Access empowers organizations to create accessible and inclusive digital experiences.
Level Access is the leading digital accessibility solutions company. With 25 years in the digital accessibility space, our expert team helps organizations achieve accessibility on websites, apps, and digital products through best-in-class software, consultative services and expert-led training.
Accessibility Management Platform (AMP) from Level Access is the only FedRAMP authorized accessibility platform.
FedRAMP authorization provides a standardized approach to security assessment, authorization and continuous monitoring for cloud products and services that are sold to the government. Whether you sell into government agencies or not, you can benefit from an accessibility management platform that meets the vigorous security scrutiny that comes with being FedRAMP authorized. ​
Whether you're a small shop or a large enterprise, AMP can easily accommodate your goals and scale up or down as needed while supporting many different roles in one secure place:
Identify accessibility issues and measure compliance when testing against WCAG 2.0 A, AA, and AAA, as well as WCAG 2.1, Section 508, CVAA, and any other laws, standards, or regulations relating to digital accessibility.
With unmatched versatility, AMP allows multiple ways to test content and intelligent reporting that provides different views and options.
Don't just test and analyze – grow your own understanding from clear guidance and resources, including a best practices library, online self-paced courses, and more.
---