Inclusion Drives Innovation and Your CMS Should, Too
Learn how your tech choices can impact your inclusion and innovation efforts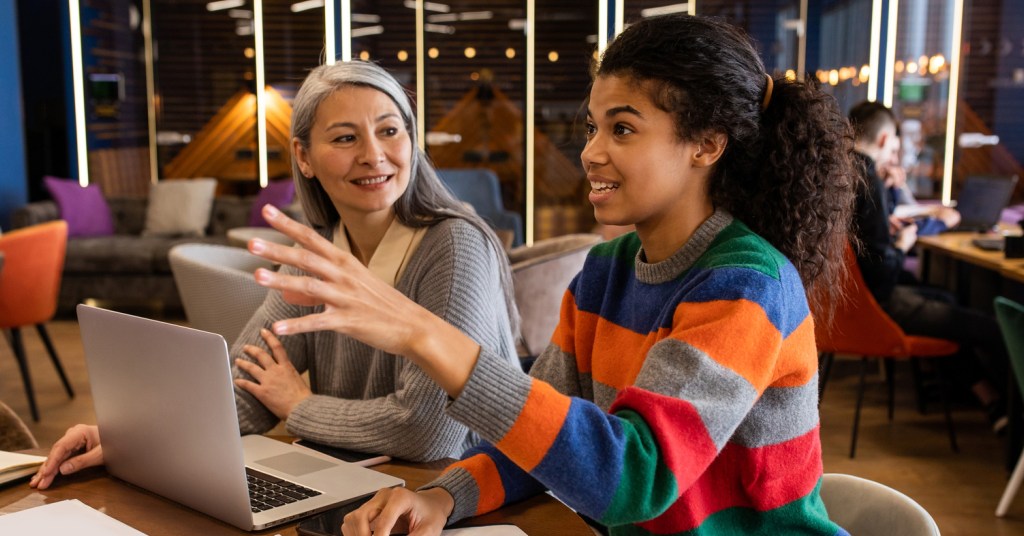 Feeling excluded and rejected invokes the same reaction in the brain as physical pain, science tells us. That's a critical part of why an inclusive environment is essential to business innovation. And with innovation top of mind for many tech companies, inclusion needs to be a key component of innovation strategy.
I recently covered the impact of inclusion on innovation in a keynote talk for one of our partners, Out in Tech, as part of their Queering the Future event. The title of my presentation was Powering Innovation Through Inclusion and you can watch it here.
In the tech world, innovation refers to groundbreaking or industry-changing inventions or ideas. But what it really boils down to is creativity. So this doesn't just apply to organizations with research and development teams. If you're in marketing, you need innovation. If you're in HR, you need innovation. If you're a developer, you need innovation.
Every single department and function of a business should aim for an innovative culture because it will help you stay ahead of the curve, remaining agile in a changing world. But you cannot achieve innovation without fostering a culture of inclusion.
There is no innovation without inclusion
You've probably heard "diversity and inclusion" lumped together and used interchangeably when talking about this topic. But it's important to separate them because they have very different meanings and implications.
By definition, diversity is simply the presence of people from different backgrounds. And establishing a diverse workforce and diverse teams is extremely important!
Diversity means very little without inclusion. In this context, inclusion means the feeling of being valued and understood. It means curating a sense of belonging in every single person, no matter the level of "diversity" they exhibit.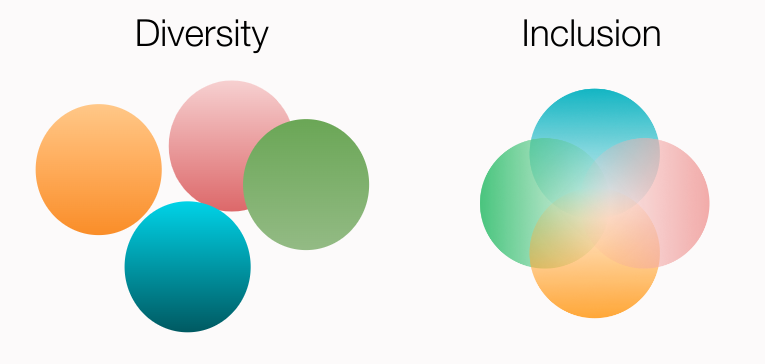 Unfortunately, diversity without inclusion can actually do more harm than good. Teams that are diverse, but exclusive, typically generate tension and conflict due to differences in opinion, cultural misunderstandings, and more.
To be creative and innovative, you must feel happy, valued, and included. Why? Because happy employees are creative employees! A sense of belonging leads to being comfortable enough to share ideas, and loyal enough to care about the success of your organization.
Diverse views mean unique solutions to problems. You can create products, updates, and marketing campaigns that meet the needs and cultural specifications of target groups.
Promoting inclusive policies actually increases business value and spurs new product research and development. You're also 45% more likely to report market share growth and 70% more likely to capture new markets, according to Harvard Business Review.
But how do you establish a culture of inclusivity in your team or organization?
Using the 3 C's of inclusion to foster innovation
Implementing inclusive policies and processes takes concerted time and effort led by professionals. If you are serious about fostering inclusion, I highly encourage you to sit down with a qualified consultant.
In the meantime, start by finding ways to offer what I call the "3 C's of inclusion:" culture, community, and change. To feel included, people need access to all three—both on their team and in the organization.
Culture encompasses the feeling that your workplace understands and values your differences. For example, not just offering paid company holidays on Christian holidays, not just serving meat at company gatherings, and so on.
Community provides access to others who are similar to you, fostering a sense of belonging. If people feel as though they are alone and isolated, they will not be happy at work and won't perform their best.
Change is the opportunity for growth as an organization. Provide opportunities for learning and feedback internally. Encourage people to reach out with questions and concerns. Most importantly, listen to those concerns and create action plans to address them.
These 3 C's will not magically create an inclusive and innovative environment overnight. But they do provide a good starting point
A sense of belonging leads to being comfortable enough to share ideas, and loyal enough to care about the success of your organization.
Giving employees the tools they need to do their jobs without unnecessary stress or hardship is another key aspect of creating an inclusive and innovative environment. When selecting technology for your organization, keep inclusion and accessibility in mind.
Why you need inclusive technology to be innovative
Your tech needs to be usable by anyone, employee and customer alike. Because we're in the world of content management, I want to focus on CMS technology.
As we say all the time at WordPress VIP, content is the key to the customer experience. And technology is how your prospects and customers access your content. Therefore, you have to prioritize website accessibility to create a positive content experience.
It's also an extension of who you are as a brand and organization. Your CMS needs to:
Be accessible and easy to use for developers, content marketers, and anyone else who works with web content
Offer built-in user accessibility features for mobile and web
Provide user-friendly content analytics to democratize data reporting and to learn what matters most to your content consumers
Foster inclusion and accessibility as an organization
I've used many CMSes in my career— it's tough to find a solution with all four qualities. Many meet one or two, but WordPress VIP checks all four boxes. Especially the last one.
It matters where you spend your money to build an inclusive workplace. Employees, teammates, and customers notice the decisions you make that impact them. Aligning your technology choices with your organizational goals creates a cohesive and seamless experience for your team, providing the support they need to feel creative and inspired.
How WordPress VIP fosters inclusion and innovation
WordPress VIP, part of Automattic, is deeply committed to diversity, equity, and inclusion. It plays a huge part in who we are and what we do. We wouldn't be the 2,000-strong-and-growing global workforce we are today without the contributions from teammates who identify as a Person of Color, a member of the LGBTQIA+ community, neurodivergent, disabled, and so much more.
One of my favorite parts of Automattic is the robust list of Automattician Resource Groups any employee can join (I'm a member of four and counting!). They're a fantastic way to meet all 3 C's of inclusion in one place. Inclusion and accessibility contribute heavily to our staunch support of open source internet and web accessibility. And open means everyone.
We also partner with Level Level, a Netherlands-based design and development agency with an emphasis on ecommerce and web accessibility, to help our customers weave accessibility into their digital customer experience.
For WordPress VIP, we strive to build an even more accessible content management platform for both your team and your customers. Recently, we increased dialog and dropdown accessibility on our Domains page and for text links on the WordPress VIP dashboard.
One of our favorite examples of an accessible website hosted on WordPress VIP is the Biden-Harris Build Back Better transition website. One of their main priorities was a fully-accessible website experience, including easy toggles for high contrast and large font size.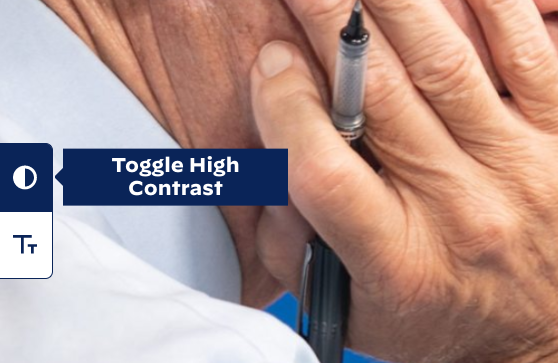 Social media even took notice!
That's just who we are
As I pointed out earlier, the fight for inclusion must go deeper than just products and services. As an organization, we can guarantee this: the teams who build our platform, help you through the sales process, or support you in getting the most out of WordPress VIP will all champion diversity and inclusion. Because that's just who we are.
Want to see our accessibility in action? Schedule a demo with one of our experts today.