Digital Customer Experience Trends Every Marketer Needs to Know in 2022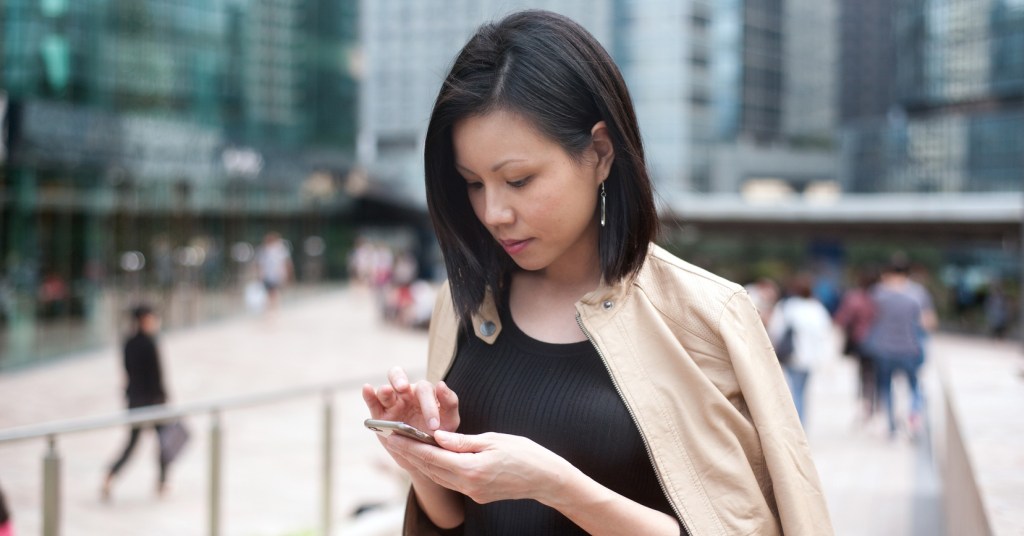 In the past couple of years, we've witnessed a massive digital transformation shift. The pandemic has only accelerated businesses' focus on digital—and for good reason. Eighty-eight percent of shoppers do research online before ever making a purchase, and eight in 10 buyers research a business online before making contact.
No wonder companies across the board are prioritizing building a strong digital customer experience. But with the digital landscape changing so fast, it's harder to discern what is truly going to make an impact for your business and ultimately deliver the best customer experience.
Take note of these trends and best practices—directly from our customers who are creating engaging digital experiences for their customers.
1. Brands are gaining a deeper understanding of the value of content.
A Salesforce executive recently told us, "Content is modern marketing, and now content is everyone's job." As more company executives realize that high-quality content is essential to creating high-performing digital customer experiences, they're asking their content teams to produce more customer-driven content, and faster. But more importantly, they want to measure and understand the impact that each piece of content has on the overall business.
In fact, businesses cannot grow without a data-backed content strategy. Without data-driven insights, it's impossible to know which content strategies are working and where you're falling short.
Instead of simply tracking vanity metrics, like opens and clicks, use an advanced content analytics tool like Parse.ly to see how your content ties to bigger business metrics, such as conversions, leads, or cost to acquire a customer. You'll also understand what content removes friction from each stage of the buyer journey and helps create a more seamless digital customer experience. 

2. Brands are activating omnichannel content to provide new and exciting experiences.
In today's world, brands aren't just producing content for web and mobile, but also for display, the internet of things (IoT), and other channels.
Modern customer experiences require modular content, easily delivered in different combinations to various channels, devices, and audiences. Now, brands are activating content in bite-size pieces and in a block-based approach, putting that content in the right places at the right time.
To do so, brands are investing in digital experience platforms (DXP) that provide customers a consistent experience across multiple digital platforms. Brands are also looking for a headless CMS as an option, which allows them to build their own front-end—or integrate with an existing one—for custom digital experiences. With headless, brands can really expand their marketing into modular content creation and have flexibility to push their content into many different channels.
Take Al Jazeera, for example. One of Al Jazeera's main goals is to deliver engaging, personalized content to its global audience across a variety of channels. To build a best-in-class omnichannel experience, Al Jazeera instituted a multi-layer tech stack with headless WordPress CMS at the hub. With this architecture, the company is able to provide unique digital customer experiences—such as a personalized news feed on the AJ Alpha mobile app, which lets users compare various perspectives on the world's news in their native language.
3. Brands are investing in a CMS that empowers content agility.
To move the needle on business growth, companies want to create the right type of content to provide their target audience with the best possible digital customer experience. And with the democratization of content comes more content creators. Without an agile CMS, the process of producing content is labor intensive, confusing, and frustrating—due to a lack of flexibility on the platform, ease of use, or alignment across business units.
Increasingly, to accelerate their content creation process, organizations are investing in agile CMSes like WordPress VIP.
For instance, Salesforce needed to rapidly improve their customer digital experiences as the pandemic hit in 2020. One of their biggest needs? Activate more content creators who could produce valuable, timely content for customers. With WordPress VIP's flexible, easy-to-use content tools, Salesforce was able to pivot 2,000 marketers to digital almost overnight, empowering that force to create content that inspires, educates, and activates customers at every stage of their journey.
It's a similar story with Hachette Book Group (HBG), the largest book publisher in North America. For marketing alignment and enablement, the company needed a common platform that would foster content agility for their authors and marketers. Moving away from tools like Squarespace and Wix, the company centralized its site building capabilities and domain management on WordPress VIP. This gave HBG a single source of marketing content for every title, author, and imprint across the organization.
In both cases, content agility played a key role in digital transformation strategy. With the right technology, both brands were able to easily publish great content, provide a better digital customer experience, and ultimately drive business growth. 
Get the latest content updates
Want to be notified about new content? Leave your email address below and we'll make sure you stay updated.
Improve your digital customer experience through content.
As the digital transformation landscape quickly evolves, focus on enhancing your digital customer experience through these three content strategies:
Content analysis. Take a closer look at how your content impacts your business. Analyze the content-fueled touchpoints of your customer experience. Create a data-backed content strategy that meets the needs of your buyers at each stage to create a better digital customer experience.
Content innovation. The world's leading brands are leveraging modular content to provide their audience with new and exciting digital experiences. To follow their steps, build a flexible tech stack that allows you to push your content into many different channels and create any digital customer experience your business dreams of.
Content agility. Today, every organization wants to create more content to drive revenue. Don't let your CMS be a blocker. Invest in an agile content management platform to streamline content creation and provide your customers with the best possible digital experience.
Looking to enhance your digital customer experience? Get in touch with our team.