How to Use WordPress in Your Digital Experience Platform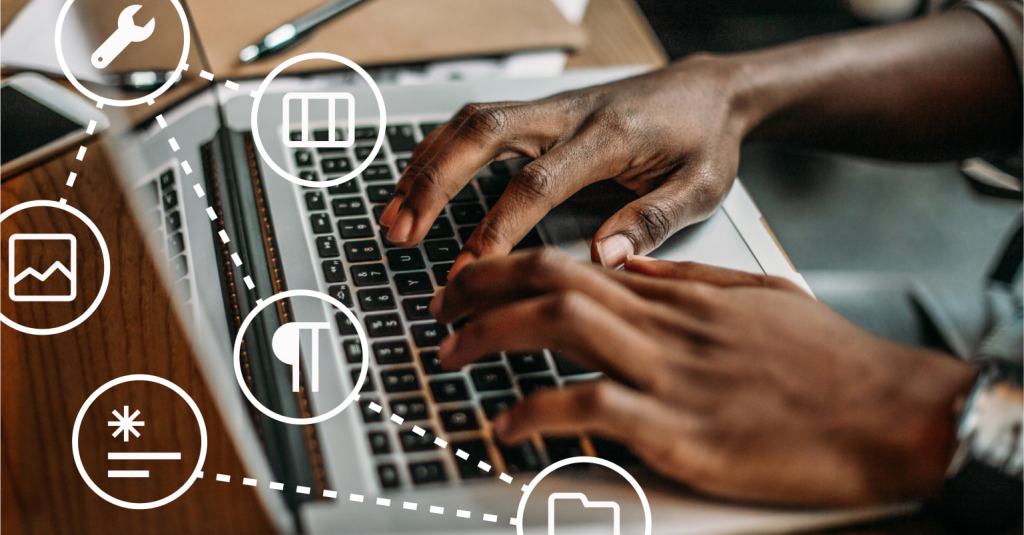 All-in-one digital experience platforms (DXPs) lack the flexibility and customizability that modern marketers need. The solution? A composable digital experience platform, consisting of best-in-breed technologies. Adopting a composable DXP allows marketers to use WordPress—the world's most ubiquitous content platform—as the agile CMS at the core of their digital experience platform.
In this post, we'll compare traditional and composable DXPs, and help you decide which one is right for you.
Why use a DXP?
Customers expect the brands they interact with to provide a consistent experience across multiple digital platforms. To meet these expectations, large companies seek new ways to provide complete digital experiences for both their current and prospective customers.
Content is essential to creating high-performing digital customer experiences. And those exceptional customer experiences power business growth. So what's the best way for organizations to enhance the efficiency of delivering this content?
For many businesses, investing in a digital experience platform (DXP) is the answer. DXPs help enterprise-level organizations provide better experiences by improving the way they interact with their customers. These platforms make it easier for companies to create, host, and distribute their content across multiple channels—giving them the ability to create personalized experiences to meet the growing needs and expectations of their customers.
What are traditional digital experience platforms?
According to Gartner, a DXP is an "integrated set of core technologies that support the composition, management, delivery and optimization of contextualized digital experiences."
Traditional DXPs can consist of a single product, but most comprise a suite of products designed to work together. These all-in-one DXPs might seem like an easy solution, but their biggest downside is that customers become locked into one vendor, making it difficult and expensive to introduce better components.
Composable DXPs, on the other hand, allow businesses the flexibility of choosing the technologies that make up their digital experience stack. Let's take a closer look.
What are composable digital experience platforms?
Unlike traditional, monolithic DXPs, composable DXPs are entirely customizable. They're built from a range of best-of-breed components, each functioning independently but communicating through APIs to deliver content to customers.
At the heart of this composable DXP should be an agile CMS. Why? First, it helps content teams produce more content easier and faster. Second, it enables content producers to create more targeted content, activate the content across channels, and measure its impact.

Choosing between traditional and composable DXPs
DXPs can improve your customers' journey and make your company's content workflow more efficient. Here are some considerations when choosing a DXP for your business:
Flexibility
Composable DXPs allow you to integrate different technologies to help your organization provide better digital customer experiences. They also enable you to incorporate new features and services easily—giving you the flexibility of adding or removing applications. Think in the long term. As the needs of your organization grow, will your chosen DXP keep up?
Customer-centricity
Instead of forcing customers into an out-of-the-box customer journey, composable DXPs help you acquire data about customer behavior and optimize that journey. The analytics help you better understand your customers so you can create more personalized omnichannel experiences.
Customizability
Traditional DXPs force you to change your entire strategy based on the capabilities of the system you're using. Composable DXPs comprise best-of-breed tools, which you can customize based on your objectives and existing processes. You can grow at your own pace and swap out different tools as your needs change.
Agility
Consider the people using the DXP. How will it equip them to do their jobs better and more efficiently? Organizations need to get their content out quickly, and be able to adapt to the market and the changing needs of the business. With a composable DXP, marketers can use the CMS they know and love—WordPress—without sacrificing the benefits of a DXP.
Get the latest content updates
Want to be notified about new content? Leave your email address below and we'll make sure you stay updated.
Agile CMS as the heart of a composable DXP
Businesses no longer need to choose between a DXP and an agile CMS. With a composable DXP, you can put WordPress—the CMS that powers more than 40% of the web—at the heart of your digital experience stack.
This agile CMS allows content teams to:
Produce more content easier and faster
Create more targeted content for more segments
Activate that content across channel
Measure its impact
Continuously improve that content
Discover how WordPress VIP, the agile, enterprise-ready content platform, can slide into your marketing stack. Get a demo.