Announcing the Launch of WordPress VIP for Salesforce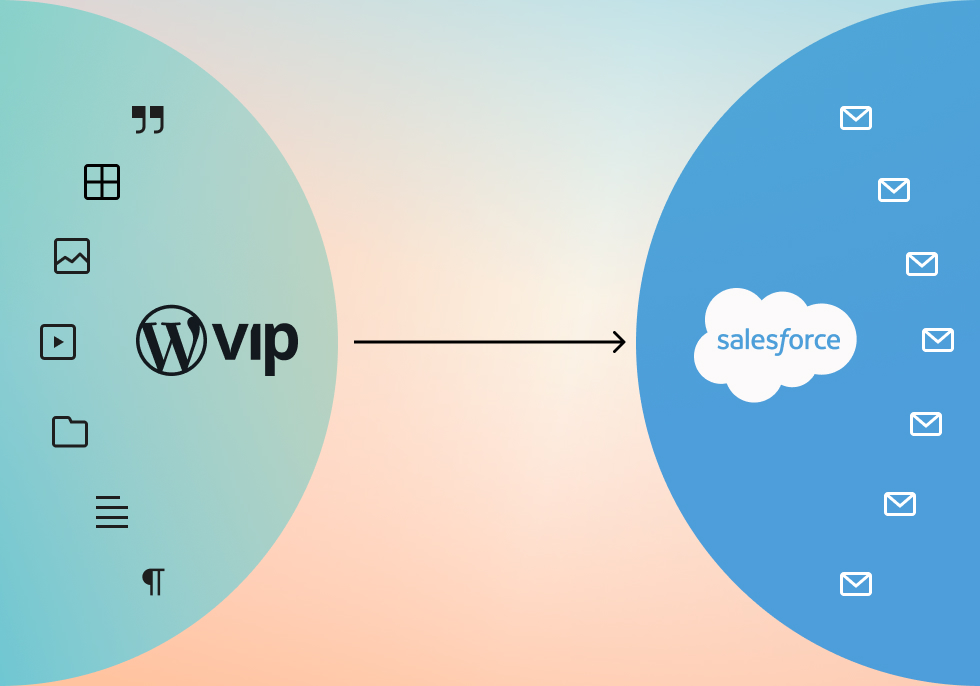 We're thrilled to introduce WordPress VIP for Salesforce, a new integration that brings together WordPress—the world's most popular CMS—and the power of the Salesforce Marketing Cloud. It is now available in the Salesforce App Exchange.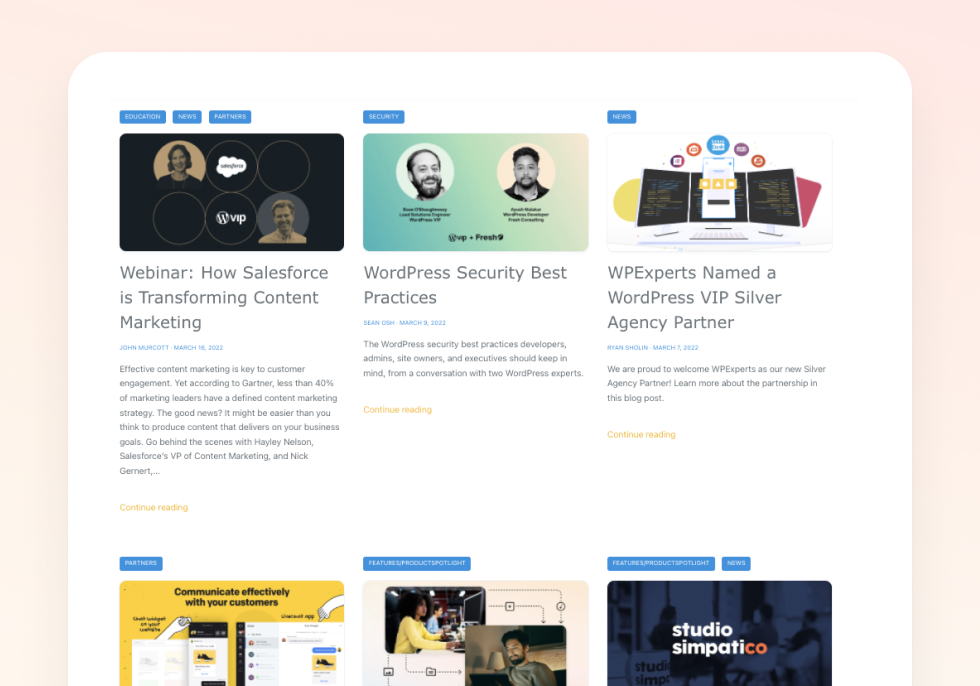 WordPress VIP, the agile content management platform, has become more than just a backend for websites. As the world's most used CMS, WordPress is a content hub that can power engaging customer experiences across a variety of channels. Because it is so easy to create content in WordPress VIP and measure its effectiveness using robust analytics, it's the engine that powers growth through content marketing.
This product integration enables marketers to quickly access content from their WordPress VIP sites when creating engaging emails in Salesforce Marketing Cloud, a game changer for agile omnichannel content marketing.
The challenge of populating email—and our solution for marketers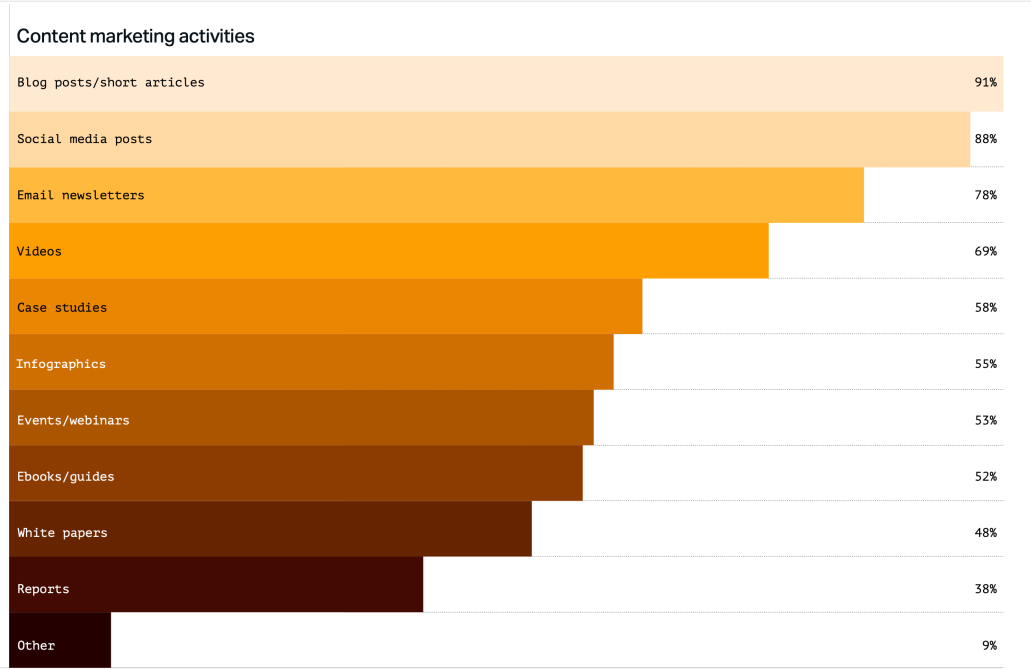 In our recent Content Matters 2022 Report, 78% of B2C and B2B marketers told us they use email as a primary distribution channel for their content marketing efforts.
However, for users of Salesforce Marketing Cloud (and other email service providers), the task of populating email messages with brand-approved marketing content can feel arduous and time consuming, involving a lot of copying and pasting. 

To address this challenge, we've partnered with Salesforce and WordPress VIP Gold Agency Partner rtCamp, developing the first and only WordPress integration with Salesforce Marketing Cloud. Now marketers leveraging Salesforce Marketing Cloud can execute their marketing campaigns more efficiently and with more relevant content—all with the click of a button.
Here's how WordPress VIP for Salesforce works
Access your web content from WordPress directly within Marketing Cloud's Email Studio.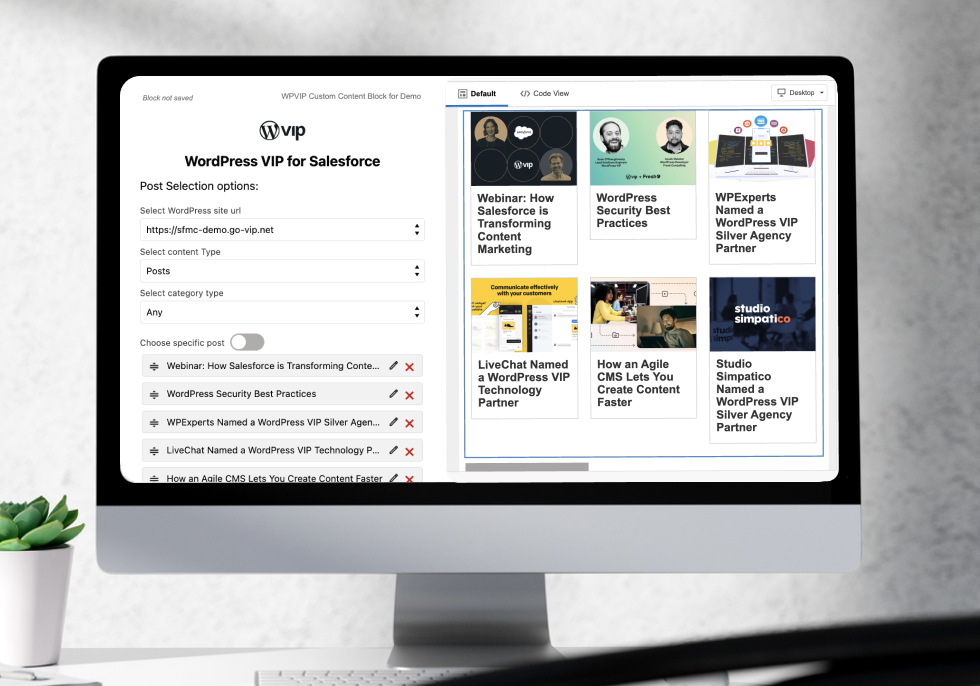 2. Choose the content to populate in the hero section of your email or featured content section, pulling a feed of your most recent content. Access individual content pieces, feeds, or content categories to meet the needs of various marketing campaigns.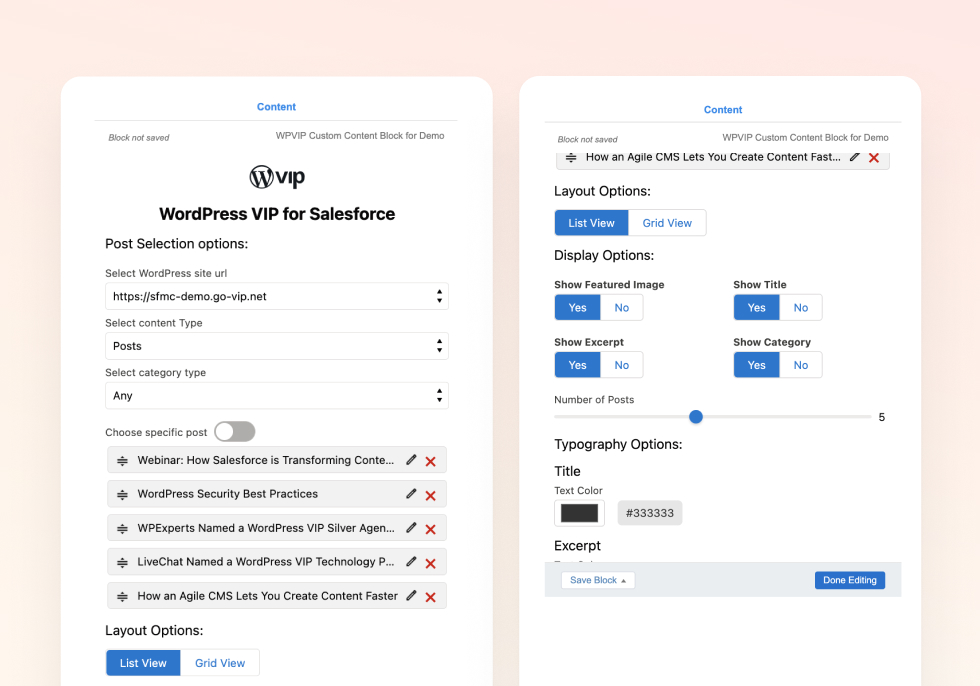 3. Format content to your exact needs. For example, include a featured image and/or excerpt, select two or three columns, or choose title/excerpt colors to match your brand requirements.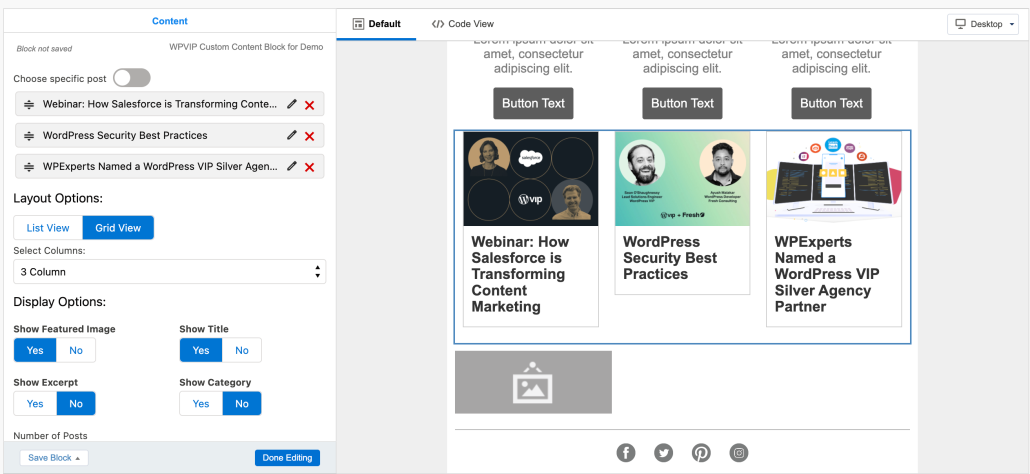 4. Schedule your email as you normally would.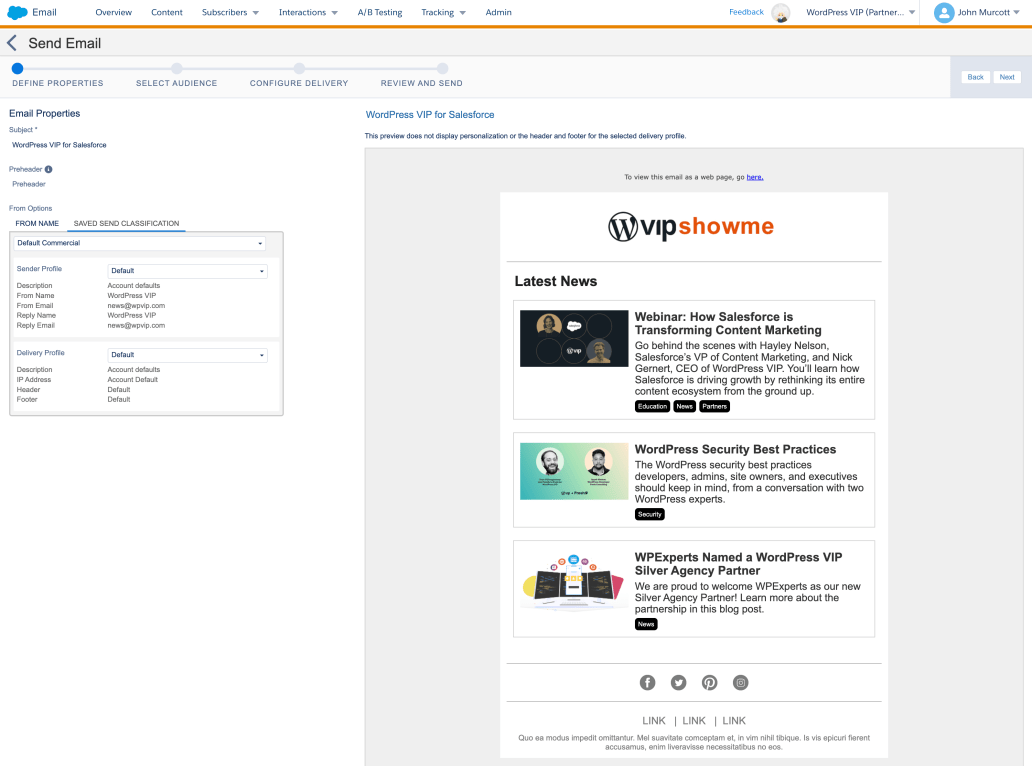 5. Enjoy extra time back in your day to be the marketing hero you are, thanks to faster, more accurate, on-brand email production.
Get the latest content updates
Want to be notified about new content? Leave your email address below and we'll make sure you stay updated.
If you have any questions about our WordPress VIP for Salesforce integration, get in touch.