How to Set the Right Goals for Content Marketing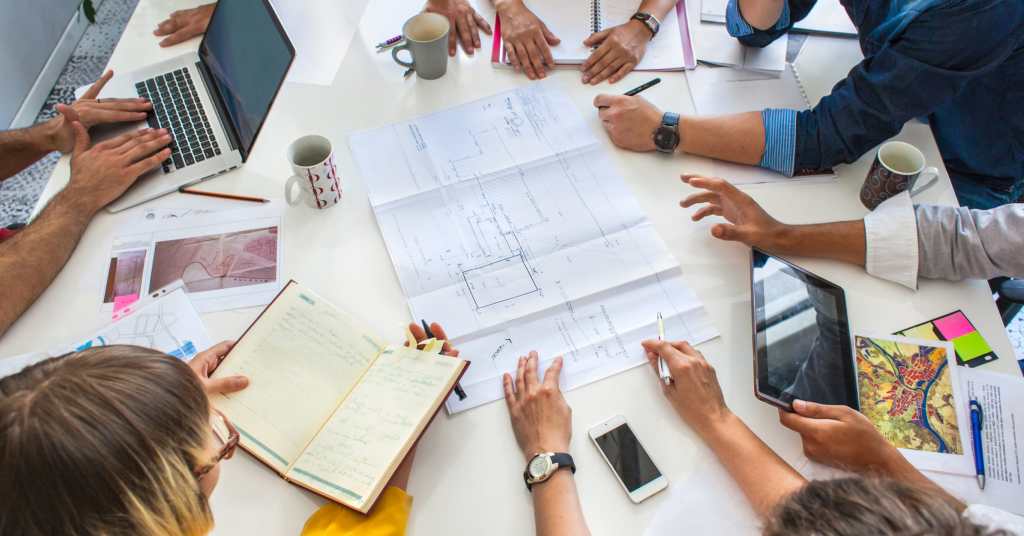 Content is king, and content marketers are under pressure to create more of it than ever before. According to Ahrefs, 82 percent of marketers are currently investing in content marketing.
But content needs to be driven by a well-baked strategy for it to drive growth and results. This means it needs to be based on clearly defined goals and key performance indicators (KPIs). To get there, content marketers need data-driven insights into how their content performs and resonates with target audiences.
Here's a roadmap.
Set OKRs to optimize content marketing
Don't create content for the sake of generating more content. To make content that drives results, you need to understand the purpose of your content and have deep insights into your marketing and business goals. You also need to know what you want your audience to take away from your content and what problems it ultimately solves for them. Your content marketing goals should also contribute to your wider marketing objectives.
Setting OKRs is one way to demonstrate the value of your content marketing, as they reflect the goals you aim to reach and the milestones to measure against. But to track those benchmarks, you must choose the right performance metrics to monitor from the start. Examples include onsite engagement, SEO keyword rankings, web traffic, organic traffic, and lead generation.
Involve stakeholders in content marketing goal-setting
To meet your content marketing goals, it's vital to have buy-in from stakeholders at your company, no matter your company size or industry.
For example, who needs to approve content strategy, resources, and budget? Are there regular subject matter experts (SMEs) you call on to deliver content pieces? How involved is the C-Suite in making sure content marketing aligns with larger company initiatives? And what about Sales? They're dependent on marketing content to attract and convert prospects into customers.
In short, all these stakeholders will potentially have a say in your content approach, so make sure you involve them from the get go; otherwise, you risk getting off track and wasting your content efforts.

Choose content marketing goals that align with company objectives
Once you have buy-in from stakeholders, you can choose the right content marketing goals to help carry out your company's key objectives.
The following are examples of content marketing goals:
Lead generation
Content marketing can be a useful tool to generate leads that drive sales and growth for an organization. According to Demand Metric, content marketing generates three times as many leads as other traditional forms of marketing.
To measure lead generation performance and learn if your content is impacting the bottom line, review key metrics such landing page conversions, your revenue, and ROI. For example, how many are signing up for that webinar or downloading a new marketing asset? Are you seeing an increase in organic search traffic to your landing pages? That may be a clear sign your content is hitting the right buttons with your audience.
Brand awareness
Use content marketing to expand your community, online presence, and audience's familiarity with your company and products. Building greater brand awareness fosters trust in your brand, increasing the likelihood people will buy. In fact, more than 70% of brand managers consider cultivating greater brand recognition more important than generating conversions, as stronger brand awareness leads to higher conversion rates down the line.
Measure progress toward reaching your brand awareness KPIs by reviewing, for example, whether your company's brand impressions direct traffic to your site, and how users navigate it to learn more about your services. Assess your share of voice (SOV) to see how your market share sizes up against competitors.
SEO traffic generation
Properly optimized with relevant keywords, content can drive traffic to your site by elevating your rankings in search engine results pages (SERPs). Not surprisingly, according to the Content Marketing Institute, more than 60% of B2B marketers view SEO as an important factor in content marketing success.
Measuring organic, direct, and paid traffic are staples of SEO success, giving you insights into the impact your initiatives have on attracting visitors. Monitor keyword rankings to assess the performance of your target keywords, review ad click-through rates, and track metrics like length of active/engaged time, page views, and site bounce rates to learn if your content and site are resonating with your audiences.
Brand loyalty growth
About 65% of a company's revenue stems from existing customers. So use content to foster stronger customer relationships and drive enhanced brand loyalty.
To track your brand loyalty efforts, review customer satisfaction metrics to see how well you're meeting their expectations and the degree to which they find value in your offerings.

Measure and report success
Once you have homed in on your content marketing goals and OKRs, use data-powered insights and analytics to learn if you're hitting your content objectives. Review metrics such as traffic, conversions, engaged time, keyword rankings, and backlinks to develop a deep understanding of how your audience interacts with your content and how your content contributes to the bottom line. With the right content-focused analytics platform, you'll be able to report measurable results to management and drive informed content strategy.
Invest more time and resources into what's working, then adjust where necessary. Communicate results to your content team, the marketing team at large, and company leadership to prove the value of your content and how it contributes to the company.
Get the latest content updates
Want to be notified about new content? Leave your email address below and we'll make sure you stay updated.
A final word for content marketers
You'll prove your value to the organization by becoming data-driven in your content marketing approach. Complementing our advice above, a useful resource is our Content Marketer's Guide to Getting a Raise, which shows you how to make sure your content marketing is in lock-step with company KPIs. It's a winning approach to not only prove content's worth but yours as well.