How To Choose the Best Enterprise-Grade WordPress Hosting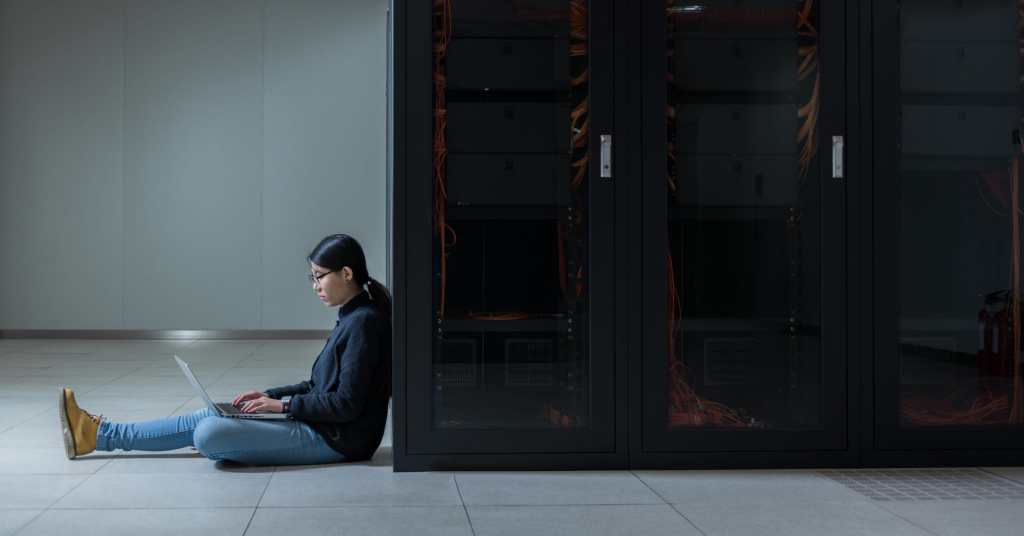 For brands and publishers, content is critical to growth. When content is at the core of how your business creates digital customer experiences, the best WordPress host is a partner who can understand your unique customers, brand, pain points, and roadmap.
However, choosing between the best WordPress hosting providers for your business's unique digital needs can be overwhelming.
Powering more than 40% of the web, there's no doubt that WordPress is the world's most popular agile CMS. And that popularity has led to a crowded market of WordPress hosting platforms. But the best enterprise-grade WordPress platforms need to offer more than just managed WordPress hosting. So what else can you look for?
While each business has different needs, the following key capabilities are a guide to evaluating managed WordPress hosting platforms. Keep them in mind when choosing a provider to manage your digital experiences.
WordPress-optimized servers, with uptime guarantees
When the entire platform down to the hardware is optimized for hosting WordPress, your applications will run faster and more smoothly. Using a platform that's dedicated to hosting WordPress means that your applications aren't compromised with second-rate hardware.
Look for infrastructure proven to run the highest volume, most performance-intensive sites. Also, choose a platform with market-leading uptime guarantees that give you peace of mind, on your biggest day and every day.
Integration with developer workflows
The fastest innovation happens when content creators and developers are able to work together on the same platform. WordPress is already the top choice of CMS for content creators. Ensure that enterprise development teams also have a platform that will integrate with their day-to-day workflows.
For example, use a platform that integrates with GitHub, scanning code for potential vulnerabilities on every pull request.

Visibility and control of applications
Enterprises need to manage their applications in a scalable way. Look for a platform that provides a dashboard for configuring applications in convenient, human-friendly ways and a command-line interface (CLI) that allows you to configure and monitor thousands of applications programmatically.
Best-in-class performance
An enterprise-grade WordPress platform needs to have fast servers with a worldwide CDN and edge caching. And it should dynamically scale to handle those traffic spikes we all wish for.
But the single biggest thing that will affect your site's performance is your application code. See if your platform will help you to make your code more performant, honed from years of experience with WordPress at scale.
Security strategy and certifications
Enterprise IT departments usually need their software partners to adhere to key security requirements. For the most secure WordPress hosting, look for certifications like FedRAMP and Privacy Shield, along with a robust risk mitigation strategy.
Proactive support
Beyond the nuts and bolts of infrastructure, your enterprise WordPress hosting platform should be maintained by the most knowledgeable experts. Look for a platform with robust support including core contributors to WordPress, experience meeting the needs of large enterprises, and industry-leading SLAs.
A guide to the ecosystem
Open source and powering over 40% of the web, the WordPress community is large and thriving. Look for a WordPress platform that will deeply integrate with your technical requirements and roadmap, navigating the ecosystem, validating integrations, and working shoulder-to-shoulder with the best WordPress agencies on the planet to ensure your success.
Headless CMS
For enterprises looking to decouple their CMS from front-end applications, a managed platform that can host WordPress and Node applications will provide flexibility and agility without multiplying your maintenance overhead. Bonus: make sure that your platform can help you decide whether headless is best for your business.
Ecommerce integrations
If selling products or services, look to combine content and commerce on the same platform for ultimate agility. In particular, look for a platform with deep expertise in WooCommerce, the leading choice for WordPress commerce integrations. Choose a provider that can scale your commerce experience, even as your order volume spikes.
Proven expertise
An enterprise WordPress host should have experience handling a variety of use cases of WordPress at scale. Choose a hosting platform that is flexible enough to handle your unique business needs.
In summary
As you can see, an enterprise-grade content platform needs to provide more than just managed WordPress hosting. When content is mission-critical to business growth, you need an end-to-end solution that empowers you with the content agility, stability, and security you need to grow.
One more thing: even further beyond WordPress hosting
When content is at the core of enterprise growth, you need an easy and reliable way to see the impact that content is having. Look for a platform that includes best-in-class content analytics built in, for instant feedback on the impact of your content.