Six Questions with Sophi.io on Personalization, Automation, and Optimization to Increase Subscription Revenue and Conversions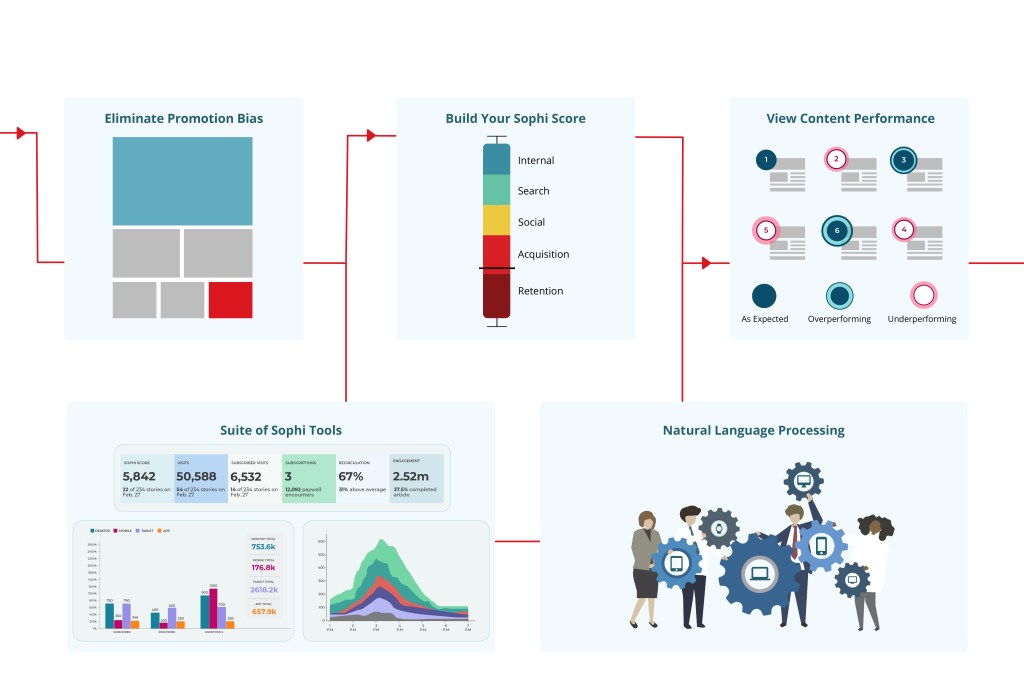 Welcome to our latest round of Six Questions, an occasional series where we ask our Technology Partners how they can help the enterprise WordPress community beat growth goals, iterate quickly, and have fun doing it.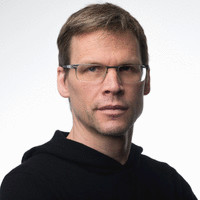 Gordon Edall
Vice President, Sophi at The Globe and Mail
Today we're talking with Gordon Edall, Vice President at Sophi.io, a WordPress VIP Featured Technology Partner specializing in artificial intelligence and machine learning-powered automation and optimization of content for enterprise publishers and marketers. Sophi is a product of Globe Labs, a division of The Globe and Mail in Canada.
What does success look like for your customers?
Our customers are typically looking to transform their business model in some way. That can mean moving away from dwindling advertising revenue to focus on subscription revenue. It can mean strengthening retention or even doubling conversions or subscriber acquisition.
Sophi is a mixing board that helps our customers grow and improve in the ways that matter most to them. After using Sophi for a few months, customers can already see their business starting to move in the direction they want to go. The Globe and Mail, for example, saw 130% increase in registrations using Sophi's fully dynamic paywall and made a drastic change to their business model, moving from 30% reader revenue to 70% today, from the opposite split eight years ago.
How do you help your customers accelerate their growth?
We tackle growth from two different angles.
First, we learn about the areas you want to grow in and we tune our suite of tools to help you achieve that growth, whether it's automating your digital content curation to maximize the value of your content and drive retention and conversions, or implementing Sophi's fully dynamic, real-time, personalized paywall to increase your subscription revenue or member donations, or using Sophi's analytics to help your content editors determine what types of content to create more or less of.
And secondly, we free up your senior resources to focus on their strengths by letting our AI platform handle the 1-to-1 personalization of marketing offers and the reshuffling of all webpage content every 10 minutes to optimize content placement and visibility. We can even start with the lowest hanging fruit to show customers just how quickly and efficiently Sophi can help them accelerate growth. For example, many websites have content posted in reverse chronological order – we autonomously curate the content with our AI-powered Sophi Site Automation engine instead to drive immediate customer acquisition or retention.
What does a great customer look like to your company?
Our best customers want to be digital-first and make data-based content and business decisions. They have identified their challenges and are ready to make changes to move the dial and achieve their goals. They believe that Sophi can help them, and they seek our suggestions on how to best benefit from Sophi and attain the results they're looking for. We're also very happy to help them with any sort of culture change that they need, because we have seen how we can use Sophi to achieve that ourselves at The Globe and Mail.
Our clients have recognized they need to take control of their revenue mix. They want to improve loyalty, grow acquisitions and conversions without choking off the top of the sales funnel, better understand their customers, and refocus their valuable team members on the areas where they excel, instead of hiring additional employees to do work an artificial intelligence system can do better, like reviewing website content every 10 minutes to place the most valuable content on the best places on every web page.
What trends are you seeing in the market?
The intense pressure Covid put on every business shone a spotlight on all the inefficiencies that publishers struggle with and opened all of our eyes to the need to capitalize on new opportunities. We see a dawning recognition that content publishers, supported by AI, ML, NLP and automation, can simply be more effective. These cutting edge technologies help you become and remain a more aggressive and ambitious organization that takes full advantage of the resources you have.
What's the most exciting thing coming up for your company?
We're growing very fast, working with more and more organizations all the time, and bringing Sophi to every corner of the content publishing world.
We've had incredible success solving the problems of traditional news publishers and now we're bringing our problem solving capabilities to new spaces. We're laser focused on helping the world's broadcasters solve their problems using the tech we've developed; our first broadcast client is actually a WordPress VIP customer and we see more coming on board soon. With a combination of ML and true one-to-one optimization and personalization, we think we can rapidly transform business models in broadcast, and beyond to financial services, retail, and so on.
We're also excited by our challenger-champion model. Every tool we have right now will be better in 2 months, and even better in 4 months, and likely unrecognizable in a year. We have a great internal culture where we're always working to develop the next best version of our solutions.
Which is the most exciting tool in the Sophi suite for prospective customers?
Sophi Automation gets some pretty big reactions, ranging from "What planet are you from?" to "Wow, this is what we always needed and just didn't realize it!". The way our AI-powered engine can place content on every page of your website or social media platform every 10 minutes according to what is most valuable to your business, to optimize your content and predict what will perform the best in which locations online is pretty unique. It's something we are very proud of and see helping a ton of brands to really transform.
Sophi technology can make decisions using AI that look and feel like the decisions your teams make, and it's incredibly difficult for one customer or person to tell the difference between a Sophi-curated experience and one you've spent a lot more time, money, and effort on.
---
Want to know more about WordPress VIP Technology Partners and the enterprise WordPress ecosystem? Check out the full roster of partners, and get in touch with us today.