Six Questions with OneTrust on Personalization While Protecting Privacy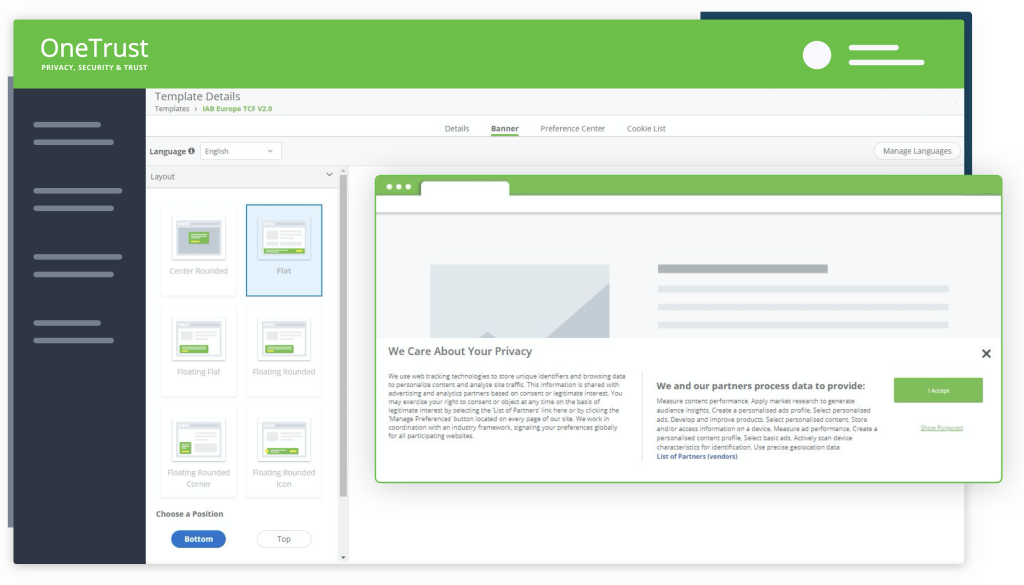 Welcome to our latest round of Six Questions, an occasional series where we ask our Technology Partners how they can help the enterprise WordPress community beat growth goals, iterate quickly, and have fun doing it.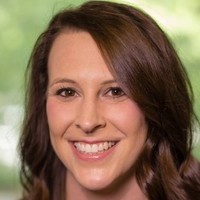 Sarah Hampton,
VP of Marketing at OneTrust
Today we're talking with Sarah Hampton, VP of Marketing at OneTrust, a WordPress VIP Technology Partner specializing in privacy, security, and trust. Along with compliance and governance capabilities to help enterprise businesses address GDPR and similar regulations around the world, OneTrust tools can help their customers create a more personalized and transparent user experience through consent and preference management.
What does success look like for your customers?
We offer our customers the tools and solutions they need to be more transparent, ethical, and trusted organizations. So, success for our customers means empowering them with the technology platform, regulatory intelligence, and user community they need to create privacy, security, and governance programs that meet their needs. A great customer to OneTrust is someone who wants to differentiate on trust, and make trust a competitive advantage, not a regulatory hurdle.
How do you help your customers accelerate their growth?
We help our customers focus on building trust with their audiences and accelerating that trust through tools for data protection, transparent data collection, and simplified privacy compliance. Especially for marketers, it's important to look at the customer experience and how you are communicating privacy to your audience.
With OneTrust, marketers can increase first-party data collection, understand the data they collect, and analyze where they are driving subscriptions, opt-ins, and consent.
What challenges do your customers face?
When looking at our marketing, publishing, and advertising customers, they face a unique spectrum of challenges. There are new expectations from customers regarding how they interact with your brand, websites, and apps. Today's customers expect privacy, but also want a personalized experience. Additionally, changes to data sources such as the end of third-party cookies and new privacy features in iOS 14 means that there needs to be a change in strategy with where you collect data.
One solution to these challenges is building a great UX across web, mobile, and even OTT/CTV streaming services. OneTrust helps our customers communicate the value exchange of opting-in which increases consent rates. As a result, marketers can leverage this first-party data to reach their goals.
Consumers, regulations, and now the industry itself are setting the standard for transparency in marketing and AdTech. Personalization while protecting privacy is at the center of many tech-related conversations, but this focus on choice and transparency is not a trend. It is here to stay.
What's the most exciting thing coming up for your company?
We have several exciting things on the horizon. First and foremost, is continuing to grow our platform of trust. We were named the #1 fastest growing company on the Inc. 500 last year and recently extended our Series C funding round. This extension brought the round to $510 million and our total funds raised to $920 million.
We recently acquired Convercent, a leader in ethics software solutions, and recently announced our agreement to acquire Shared Assessments, a leader in developing best practices, education and tools for third-party risk assurance. These new additions to the OneTrust family will allow us to better operationalize trust for our more than 9,000 customers across the globe. Check out our growing customer champion stories to learn more about how our customers, like DHL and TheSoul Publishing are leveraging OneTrust to do this.
We have more planned for 2021 so be sure to follow our social pages to see what else we have in store for the rest of the year!
How has your team adapted to working remotely?
My team has done an amazing job adapting to working remotely. From working across time zones, finding ways to recreate the comradery we had in the office, and "bear hugging" one another while navigating these unprecedented times.
Our team has capitalized on tools and applications that make virtual collaboration and updates easier, like WordPress. Given how important OneTrust's website are as a marketing tool, we have leaned heavily on the ease of using WordPress to update our sites from anywhere around the world.
Also, our events team pivoted all our in-person events overnight into virtual networking sessions. They've managed to not only recreate this community but expand it exponentially.
What is your team's favorite piece of marketing software made by someone else?
We love using WordPress to support our website and web development goals. WordPress is easy to use across our web properties and helps OneTrust our website to better market to prospects and customers.
(Honorable mention to Monday.com for helping to keep us on track!)
Interested in finding out more about our Technology Partners and the enterprise WordPress ecosystem? Check out the full roster of partners, and get in touch with us today.