OneTrust
Streamline your user data journey with transparent first-party data capture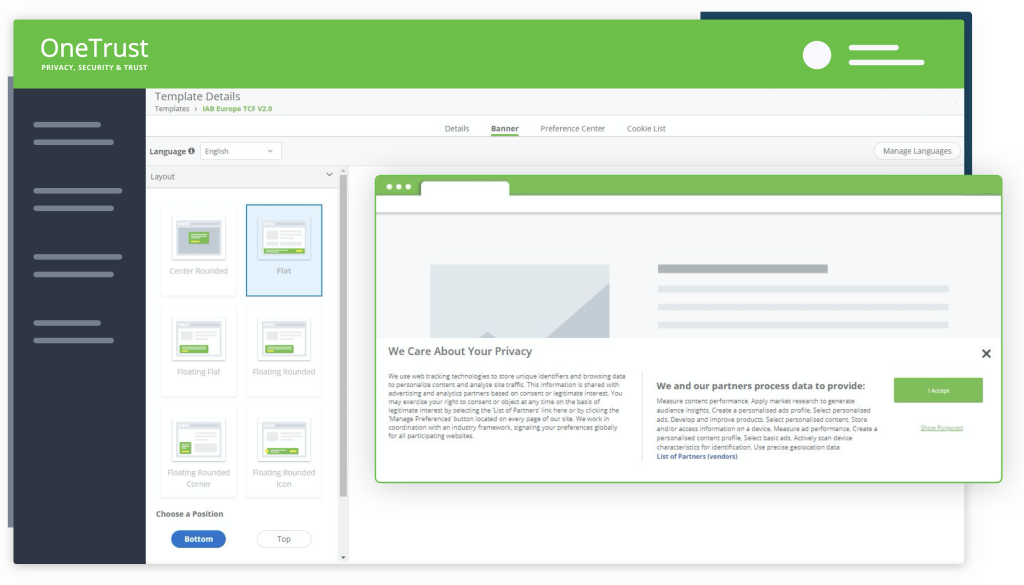 OneTrust is the #1 most widely used privacy, security and trust platform used by more than 6,000 customers and powered by 100 awarded patents.
OneTrust enables marketers to collect, manage and signal consent and preferences across back-end technologies and ecosystems. 
With our toolset built to operationalize trust, we help organizations balance user experience, transparency, personalization and first-party data collection with privacy, security, and compliance across global privacy regulations.
With OneTrust, marketers can drive engaging user experiences, build trust across audiences, and automate compliance.