Rethinking Ecommerce
Overcoming pain points and challenges for a business fit for the digital future
Fill out the form to get instant access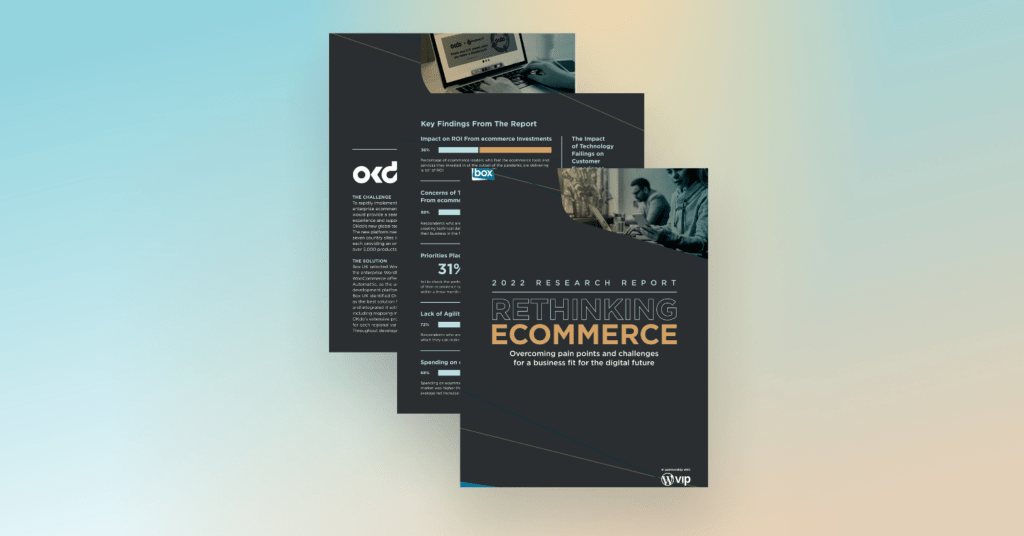 What does the future of ecommerce look like? The transformation of the space has accelerated in recent years, presenting ample opportunities for growth while posing real risks of falling behind market and technology innovations.
This research report commissioned by Box UK and WordPress VIP takes the temperature of how ecommerce businesses have fared through current accelerated digitalization. Despite increased investment into ecommerce operations, many businesses are still not set up for success.
The report reveals:
How to optimize ecommerce strategies to ensure ROI targets are met while avoiding hidden costs of downtime and technical limitations.
The importance of a robust hosting infrastructure to maintain site and store stability and performance.
The challenges security, technical debt, and site resilience present to ecommerce businesses unprepared for a more digital future.