Siteimprove
Achieve your digital potential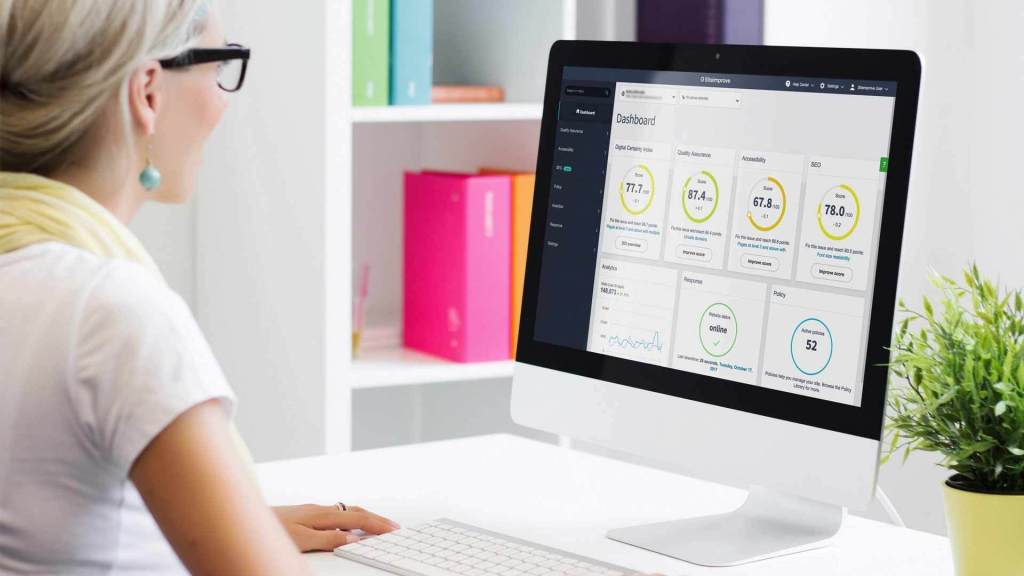 Siteimprove is a SaaS solution that helps organizations achieve their digital potential by empowering teams with actionable insights to deliver a superior website experience and drive growth.
Siteimprove has 550+ employees across 13 offices, helping over 7,200 customers globally. We're part of the World Wide Web Consortium (W3C), the leading group developing international web standards.
Unlock new insights
Siteimprove scans a website for errors, brand consistency, and accessibility issues every five days.
Connect the dots
Define KPIs that connect your digital strategy to organizational goals.
Measure what matters
Gather, analyze, and distribute data — all in one convenient place. You can analyze what has the greatest impact for your organization's success and use Siteimprove's intuitive reporting to recognize trends and make changes, regardless of technical experience.
Outperform the status quo
Give your organization certainty – of quality, credibility, impact and compliance progress across your digital presence. Siteimprove helps drive a superior experience for visitors and work toward achieving your digital potential every day.
---