Saucal
WooCommerce development agency dedicated to growing enterprise ecommerce businesses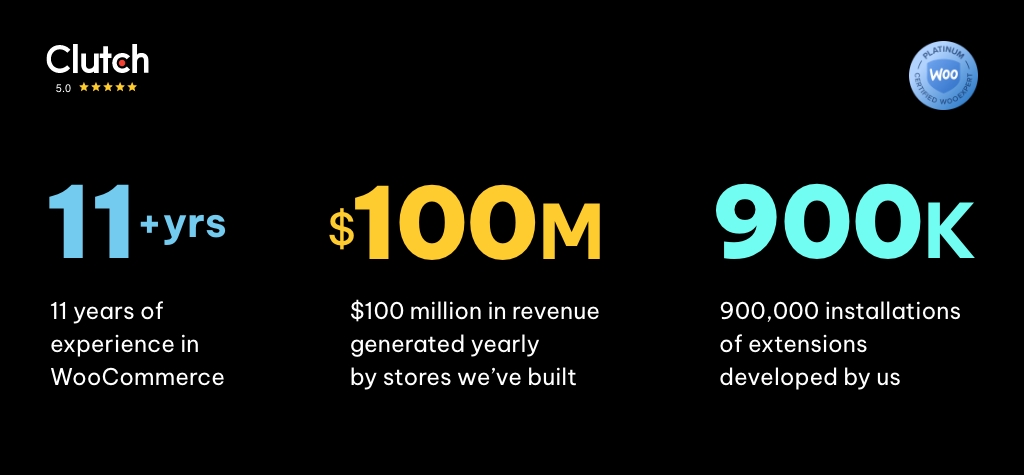 The leading WooCommerce development agency, dedicated to growing enterprise eCommerce Businesses. $100M generated yearly by Saucal-built stores and 900K installations of Saucal-developed extensions and a decade+ experience.
Outstanding results are achieved by eCommerce businesses that work with Saucal. Our clients include Automattic, Stripe, Amazon Pay, Bluesnap, and Facebook. In other words, we help power the engines of the internet.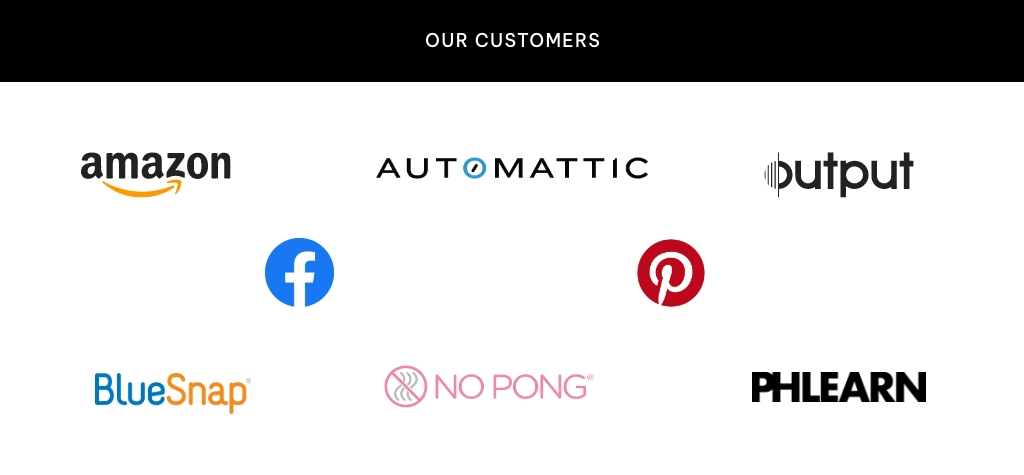 Own the store you want with features your customers love. Saucal is a certified Platinum Partner and a Silver VIP WordPress Agency for the best-in-class WooCommerce solutions. Our Woo-exclusive team can help you launch and grow your enterprise-level store and turn more visitors into customers.
We're certified WooExperts and we're remote and global, meaning we have some of the best WooExperts in the world on our team!

Our services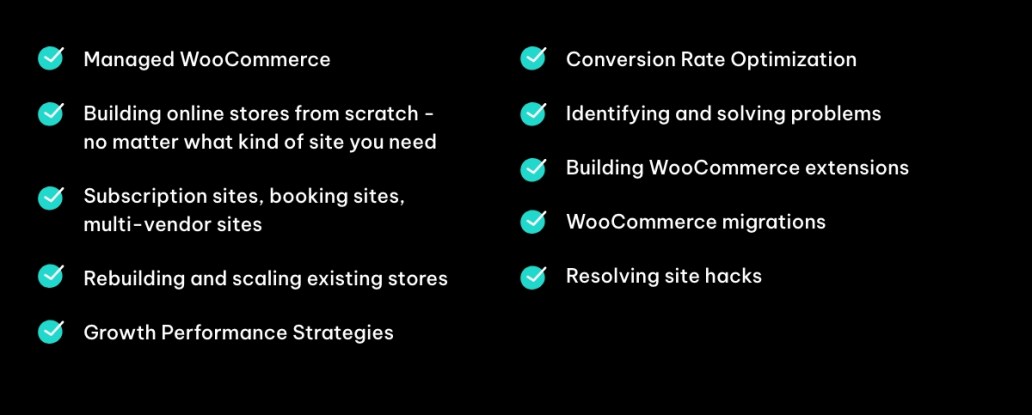 Managed WooCommerce
Managed WooCommerce gives you rapid growth and easily fits into any technology environment, no matter how complex. It can include WordPress VIP hosting, security, updating, priority communication and scheduling, user testing, and more. Get Managed WooCommerce today, and focus on growing your business while we handle everything else.
Building Online Stores From Scratch
Our clients are as diverse as the world of eCommerce. We can build any kind of store on WooCommerce, including membership sites, through to booking, subscription, checkout, coupon, product bundle, payment gateway sites, and more!
Identifying And Solving Problems
Struggling with a challenge you can't figure out? Our team is skilled at quickly identifying and fixing problems. A slow store or bad coding? Want to implement something but it's impacting another part of your website? Hand any and all problems to us and we'll find a solution.
Rebuilding And Scaling Existing Stores
There are no limits when it comes to scaling with WooCommerce. Really big brands like Lugz, the All Blacks, and Alcatel Mobile use WooCommerce. Ready to move to the next level? Let Saucal help your business grow.
Performance Optimization
Hyperspeed is essential for higher rankings and to keep visitors. However, it can be technically complex getting and keeping a fast store. When you have it, you then need a speed strategy to maintain hyperdrive. Use our Performance Optimization service to boost your Google PageSpeed and GTMetrix scores. The result – more conversions!
Conversion Rate Optimization
If customers have to take a complicated journey through your store, they'll leave. Do you want more sales? Make the journey simple! Have crystal clever navigation and your conversion rates increase. How? Use Saucal's Conversion Rate Optimization service. It takes an analytical and iterative approach to produce results. Your visitors will stay and sales increase!
Building WooCommerce Extensions
Sometimes the functionality you need cannot be found in an off-the-shelf plugin or extension. If that's the case, we'll custom build for you, install it, and make sure it's configured properly, and test it to be sure!
WooCommerce Migrations
More sites are migrating to WooCommerce for its flexibility and scalability. Migrations can be complicated and often require in-depth knowledge of the platform you're moving from as well as WooCommerce. If you're ready to move, we have this expertise and can make the shift to Woo seamless and easy.
Maintenance And Support Services
It can be tough maintaining a website and managing an online store – there's a lot to handle! Saucal has a range of options to help lift the load. We can keep your site up-to-date, fast, and bug-free. We also employ user testing and can offer security solutions and advice to keep your site safe.
Resolving Site Hacks
A hack into your online store can shut down your business for days, sometimes longer. Fortunately, Saucal can repair damages and solve the problem. We'll also close any other breaches that may be hidden.
Saucal integrates seamlessly with your team – if you have one – or we can work alongside you. We'll give you the store you need. We bring process to random, order to chaos and calm to overwhelm.
Let's jump on a call and figure out how we can ramp up your e-store and make your life less stressful. (Or, visit us at https://saucal.com/vip to see how we can make your life less stressful).
What customers say about us:
Do you?
Let's jump on a call and figure out how we can ramp up your e-store and make your life less stressful.