Readwhere Digital
Digitize and Monetize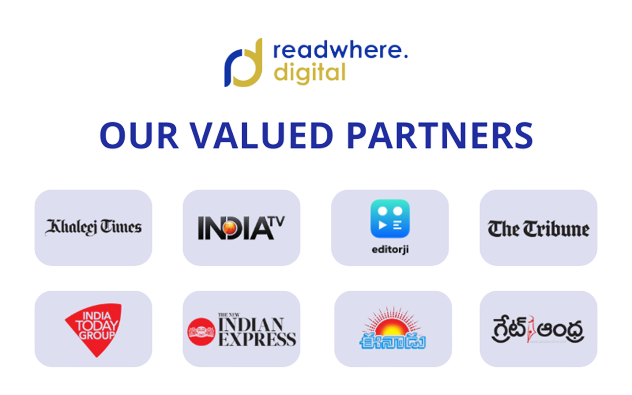 In 2022, the company collaborated with Google as part of the Google News Initiative to lead the technology modernization for 158 publishers in the news and media landscape, enabling them to earn higher revenue.
Readwhere Digital is a Google Certified Publishing Partner and one of the first partners accredited by Google for its monetization solutions. Readwhere Digital has built large-scale enterprise publishing products with a single aim: To ease the burden of product and technology management for the publishers, helping them to do less but achieve more. The company has a strong culture of innovation and building delightful user experiences while keeping things simple to manage.
About Readwhere Digital
Readwhere Digital DMCC is the Global Subsidiary of Mediology Software. With a lean and focused team, the company has made its mark over the past 10 years in media, publishing, and advertising industries. Some of the most prominent global digital platforms rely on their solutions for scale and growth.
Readwhere Digital operates two verticals: Digitize and Monetize. On the digitization front, it features a B2C platform (Readwhere.com), a B2B platform (Readwhere Enterprise Publisher), and a B2B2C platform (SORTD). The company is also a global channel partner of Google's Monetization Solutions, operating Readwhere Ad Exchange (Rwadx.com) and Readwhere Digital Brand Solutions, a custom brand solutions platform.