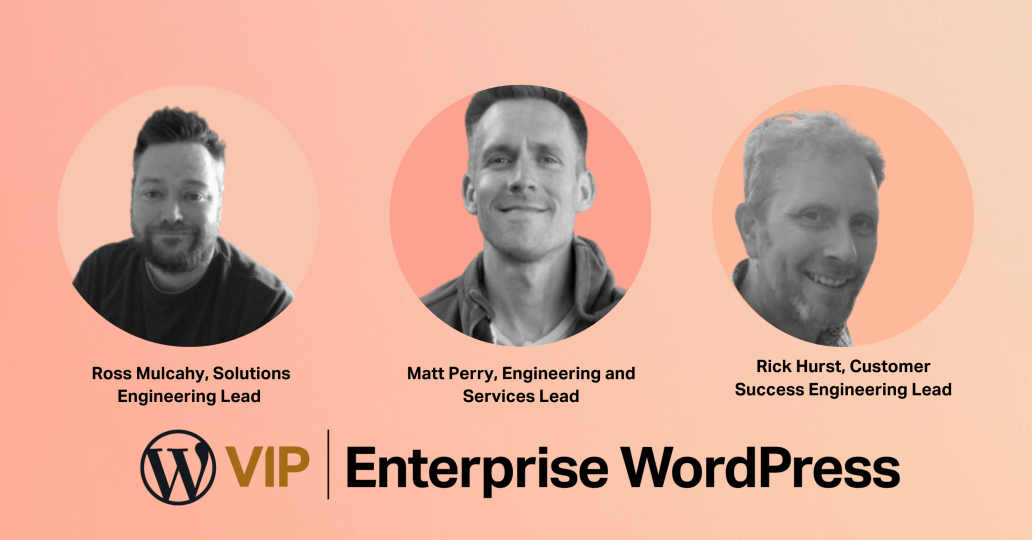 Sign up for the webinar
Join us on Monday, July 31 at 9:00 a.m. PT / 12:00 noon. ET for WordPress VIP's exclusive insights and best practices for creating better customer experiences on the enterprise web.
In the fourth of our Avoiding CMS Disaster series, we explore five ways organizations and their IT guardians can battle-harden their sites and applications against malicious attacks, protect sensitive customer data, and keep their business always open for business.