Vox Media Partners With WordPress VIP
We're proud to welcome Vox Media to the WordPress VIP family.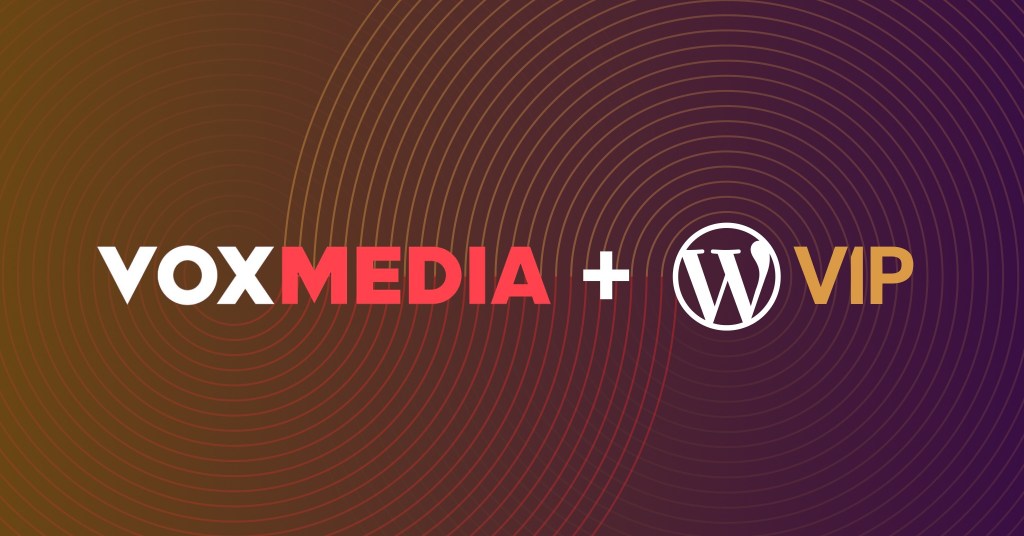 Vox Media is the leading modern media company, known for guiding and activating its audiences "from discovery to obsession" by inspiring essential conversations about "what's now, what's next, and what's possible."
The company's editorial brands ignite conversations and influence culture through journalism, storytelling, and commentary on current events, lifestyle, entertainment, sports, dining, technology, and shopping. Across digital, podcasts, TV, streaming, live events, and print, they tell stories that affect their audience's daily lives and entertain as much as they inform.
You know the brands Vox Media powers, with the most relevant and respected editorial properties across the biggest consumer categories, including: Vox, New York Magazine, The Verge, The Cut, Eater, Vulture, The Strategist, Polygon, SB Nation, Intelligencer, Curbed, Grub Street, Thrillist, Popsugar, and The Dodo.
The media message: Why Vox Media is moving to WordPress VIP
Vox Media wanted its creative and development teams to focus on experiences instead of platforms, continuing to create industry-leading content for their audiences.
Enter WordPress VIP: the secure, scalable, reliable, and fully-managed enterprise-grade content platform that will let them do just that. And a lot more.
The partnership will:
Let Vox Media leverage WordPress VIP as the core content management system for its sites currently powered by Chorus and Pinnacle.