Looking Back, Looking Forward: WordPress 6.3 as a Turning Point
Set to release on Aug. 8, 2023, WordPress 6.3—despite its unassuming name—is a major milestone in the history of WordPress.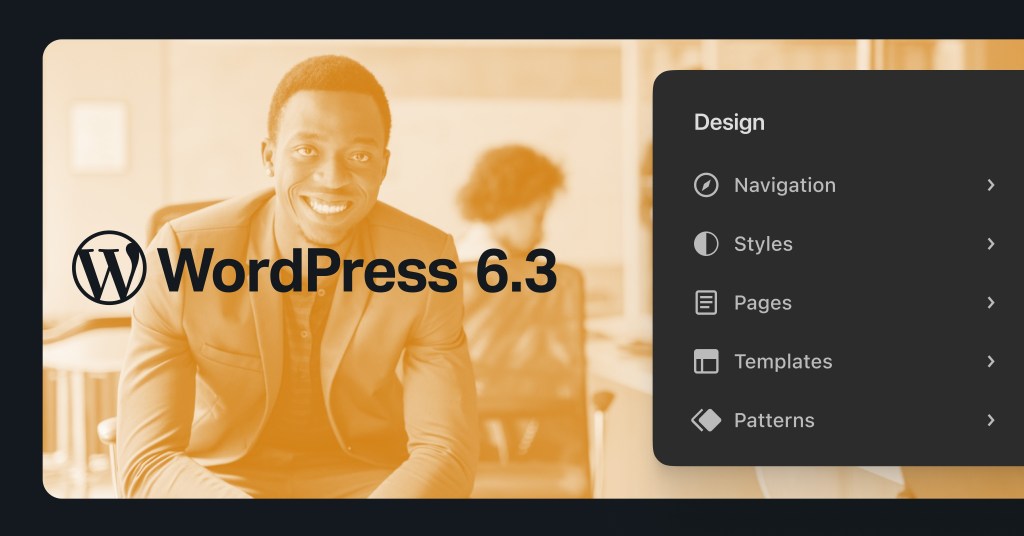 When the Gutenberg project kicked off back in 2018, it aimed to revolutionize the fundamentals of WordPress. WordPress restructured content around reusable blocks, more modular components that could be reused across a site and across channels. WordPress VIP has added on top of this, most recently with the Block Data API, which makes it easy to access these blocks without having to parse through HTML.
Developers benefited as well with the introduction of block themes. Not only were these themes more flexible but they enabled developers to do more with just HTML and Javascript and be less dependent on PHP.
Site editing: completing the job and the job ahead
With this in place, the second phase of Gutenberg introduced the Site Editor, a tool where technical and non-technical staff alike could tweak and modify all parts of a site. This created a lot of flexibility in terms of how themes could be customized and how much of the experience could be easily customized.
The Site Editor was a major leap in how a site could be managed. While hybrid themes, combining elements of classic WordPress themes with block themes, do exist and can be appropriate for existing sites, for new sites, it's best to build new themes as block themes. It truly is the unquestioned best experience for creating an enterprise WordPress site.
WordPress 6.3 is the end of the beginning for the Site Editor
While the Site Editor will continue to be developed and enhanced, it now has reached a state of maturity where it's a highly polished experience that makes block themes ideal for most new theme and site development. This marks a wrap on "Gutenberg Phase 2." The thrust of development now shifts to new areas like collaboration (more on this later).
For WordPress VIP, this also is an important milestone. It has been said that "with great power comes great responsibility," and the Block Editor and Site Editor certainly put more power in the hands of content creators.
That's a good thing.
But it also necessitates additional governance for brands operating at enterprise scale that involve large teams of content creators. In the coming months, we will deliver additional governance capabilities above those offered in WordPress Core to help enterprises provide additional guardrails.
WordPress 6.3 enhancements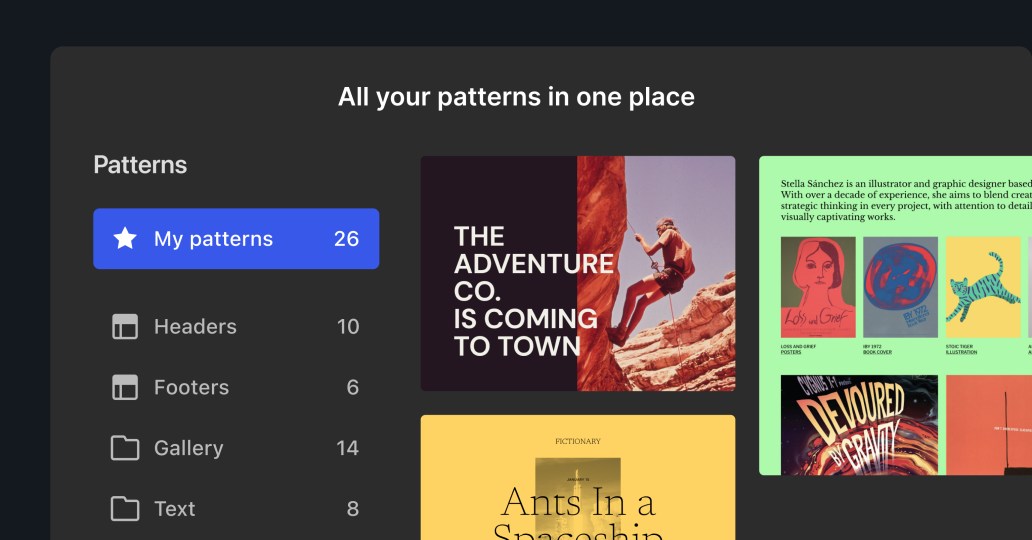 WordPress 6.3 is the release where the fit and finish of the Site Editor really has come to fruition.
The release unifies different foundational components and concepts that once were separate to create a truly seamless, delightful, and intuitive experience.
Some examples include:
Improved navigation creation and management: A new way of organizing the menus in the Site Editor makes formerly disparate pieces incredibly easy to navigate.
Track style changes: It's now easy to view changes to site styles over time, including when changes were made to design and by whom.
A Command Palette: A quick way to get directly to specific actions. For example, with a shortcut or from multiple places across editors you can immediately create a page, edit a template, open Styles or CSS, etc. All told, the Command Palette makes many of the capabilities of the Site Editor instantly accessible.
Unifying patterns and reusable blocks: As the Site Editor evolved, two concepts were developed and maintained: 1) Patterns, which grouped together blocks to create a common design for reuse across the site, and 2) reusable blocks, which grouped blocks for a common set of content across the site (e.g., a disclaimer). WordPress 6.3 combines the two concepts, now known as unsynced patterns and synced patterns.
Page creation within Site Editor: An easy way to create a new page directly from the Site Editor so you can create nearly your entire site without leaving the Site Editor.
Block theme preview: A new capability to see what a site might look like before deploying a block theme.
These are just a few examples. WordPress 6.3 introduces dozens of enhancements largely focused on rounding out the Site Editing experience and making it more polished and easier to use.
With the delivery of WordPress 6.3, focus will start to shift to other areas of customer need, and particularly one of the most vexing challenges for enterprise organizations: collaboration.
Looking forward to collaboration
Enterprises are different from smaller businesses in many ways, ranging from technical scalability needs and preferred architectures to security requirements.
But one characteristic of enterprises is very simply "they're bigger." They have larger teams of content creators, developers, and much else. At WordPress VIP, we've long focused on this need, integrating, for example, governance over code deployments.
But we've also seen a need for enhanced collaboration between content creators. These range from workflow and governance to co-editing to leaving comments for others working in a single page or block.
Owing to the powerful ecosystem of WordPress and the diversity of plugins, we've seen resourceful customers solve this in clever ways. We've even made our own contributions to the community via open source plugins like Co-Authors Plus and Edit Flow.
Phase 3: WordPress Core shifts focus

Solving those collaboration needs is now the focus of WordPress Core. We consider this a huge win for enterprise brands, who will reap the benefits as massive development resources inject collaborative capabilities directly into WordPress Core.
Today, the WordPress VIP team is actively collaborating with the Core team on seeing this to fruition. In some cases, we will contribute to Core, and in others where enterprise needs diverge from the broader WordPress community, we will enhance the capabilities of WordPress to meet the unique challenges of the enterprise.
We are extremely excited to see WordPress 6.3 complete the promise of Gutenberg Phase 2: Site Editing. We are even more thrilled to start writing the third chapter of the Gutenberg project, dramatically improving collaboration for our customers and the community as a whole.
Note: Speaking of collaboration, as always, if you're interested in contributing to WordPress Core development, dig in here.
More looking back
Explore our earlier hot takes on WordPress 6.0, 6.1, and 6.2.