7 Tips for Prompting ChatGPT to Write a B2B Blog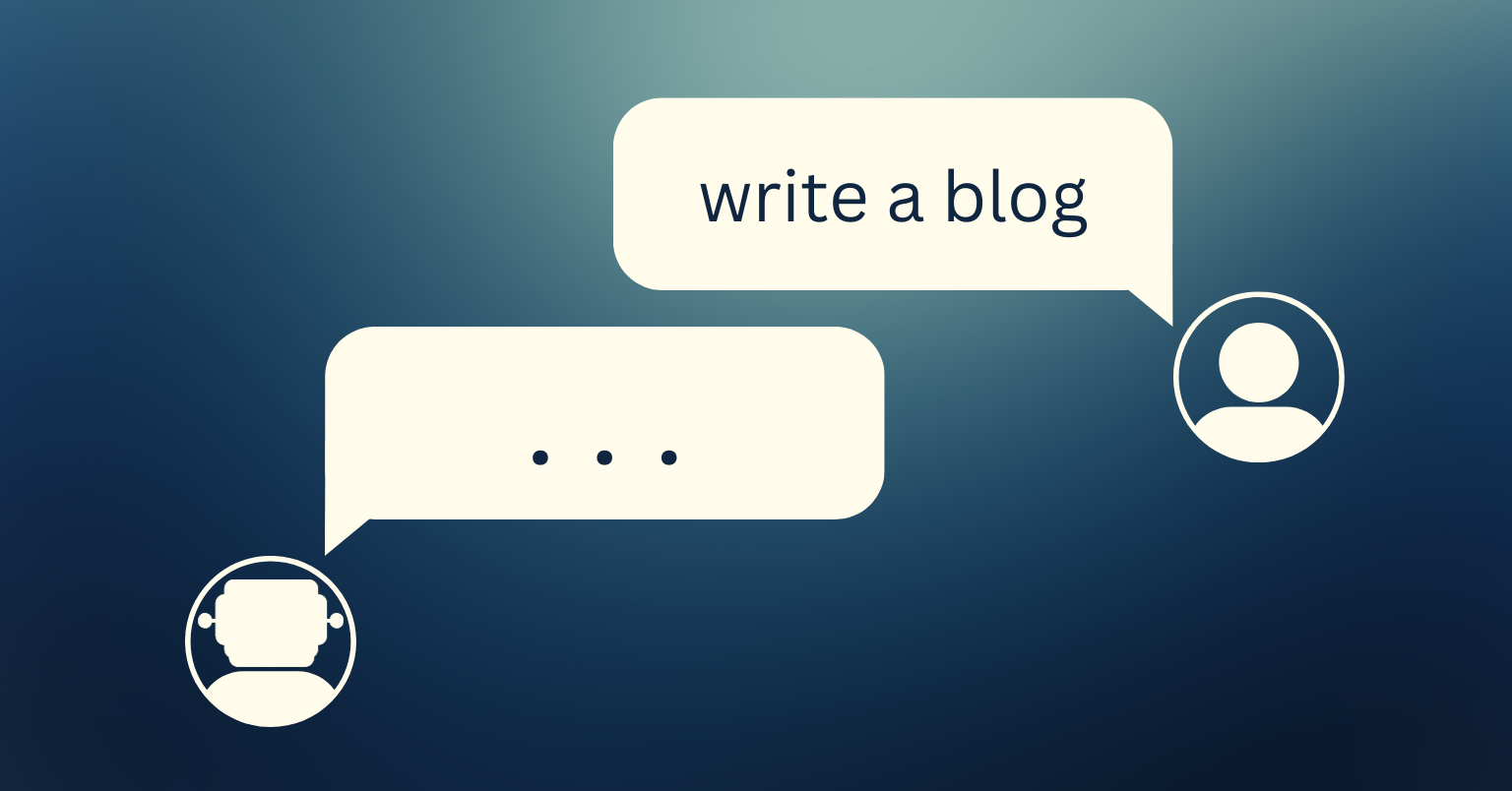 Creating effective prompts for ChatGPT is an art in itself. The tool can be fickle and literal. Using it effectively requires much trial and error before it generates content you're happy with.
We recently chatted with our own content marketer Kayla Mehojah, and Michael MacMillan from Parse.ly partner MacMillan Search, about using AI to create subject matter expert (SME) content and the approaches they've found to work well for them.
But before we dive in, here are tips we've collected plus examples based on creating a blog from an SME interview.
Table of contents
1. Track your prompts in a separate document
Start a separate document (like Microsoft Word or Google Docs) where you can copy and paste your prompts as you go. This will help track and refine your trial and error process.
2. Portion your prompts
For longer pieces, break the task into smaller chunks. Instead of asking AI to generate a whole blog post in one go, request section by section, giving specific instructions for each. This is also helpful for submitting full transcripts that may be too long for one prompt. Here we've found that about 10 minutes' worth of copy or narrative is the maximum limit for a single prompt.
At the end of each prompt submission, use a simple, almost childlike phrase like, "Do not write yet, just confirm you understand." This helps ChatGPT acknowledge and confirm the context before it begins generating its response. Otherwise, we've found it may go off course.
3. Begin with clear, concise instruction
ChatGPT works best when given clear directions without room for confusion. And don't forget: avoid too much information at once and be clear about whether you want it to generate text or not yet.
Example:
I want you to write an informative blog post about the benefits of using a content analytics tool to make data-driven decisions about content strategy based on the transcript of an interview with a data expert at Parse.ly. The blog should be SEO optimized for the keywords "x" and its variants and have 800-1,000 words.
And don't forget to sign off with our tip from above:
I don't want you to write yet, just confirm you understand. 
4. Provide context
Giving basic background about the topic, product, SME, or organization helps AI generate more on-point content.
Example:
Here is the transcript of the interview. The interviewee is Jane Doe, a product engineer for Parse.ly with more than 10 years of experience in data analysis and content analytics. [Insert transcript here.]

Do not write yet, just confirm you understand. 
Note: As mentioned above, if the transcript is 10 minutes or longer, chunk it into pieces for the prompt.
5. Set the tone
ChatGPT can adapt its writing style based on your instructions. If you need a formal tone or prefer a casual, conversational one, mention it. You can also note adjectives that describe your specific brand tone and voice, like "friendly" or "approachable."
Example:
When you write the blog, use a friendly and informational tone. Avoid passive voice and phrases like "you can" or "you should." Write from the perspective of an expert in a casual way. Use lists when possible to reduce the number of large paragraphs, and format the headers in sentence case.
6. Experiment and iterate
Not every prompt will yield perfect results on the first try. Don't hesitate to adjust your instructions. Experiment with different approaches until you find what works best.
You can also ask ChatGPT to focus on a specific paragraph or section and refine it. If it makes an incorrect reference or doesn't quite get the tone right, you can easily correct it. We've even asked ChatGPT to rewrite sections to be "less sales-y."
Example:
In the second section about content tagging best practices, remove the reference to Google Analytics. Re-write the copy with a more formal tone. Elaborate more about real-time analytics.
7. Get metadata assistance
ChatGPT can provide meta descriptions, suggestions for content tags and post titles, and other search engine optimization content.
Follow the prompt advice above when asking for metadata. Doing so will provide more effective and accurate suggestions because ChatGPT already has the bulk of the content and context.
Remember, though AI is a powerful tool, it's there to assist—not replace your creative process. It's all about finding the right balance between leveraging AI's capabilities and applying your own creativity and expertise.
Note: As of this publication date, ChatGPT only pulls information published through September 2021, so it's bound to be dated or incorrect sometimes. It's also known for making things up that sound real. So always have your expert review the content for accuracy prior to publishing.
More AI tips and tricks
Looking for even more information about using AI in your content marketing efforts? Check out our latest related resources.