40Q Named a WordPress VIP Silver Agency Partner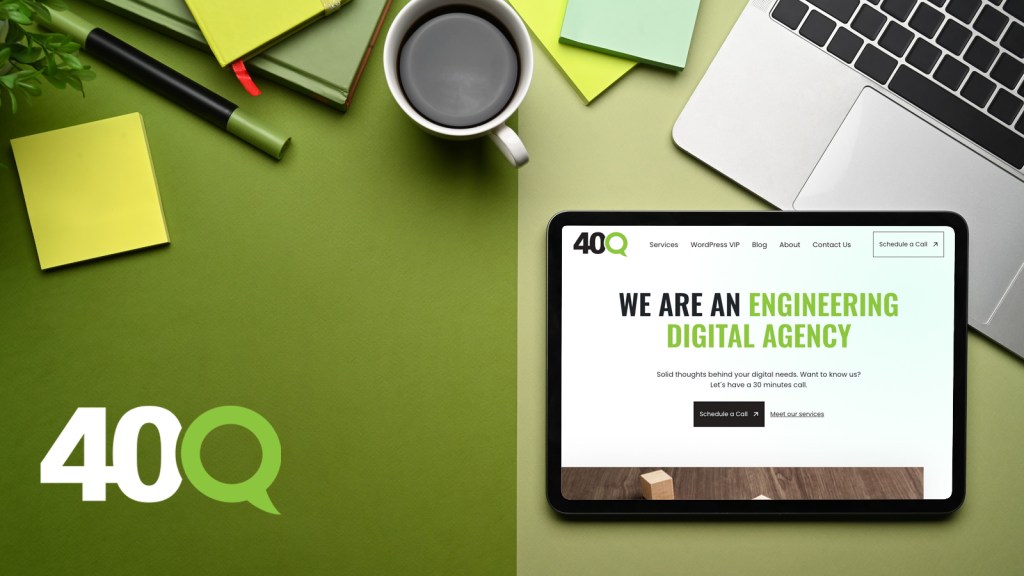 We are proud to welcome 40Q as a new agency partner! They are our first agency based in South America. They are experts in large enterprise, higher education, and startup WordPress development.
40Q helps customers who have large-scale content needs and challenges, including:
Enterprises with multiple subsites across the globe.
Higher education institutions looking to spread their message and brand across different sites.
Startups that rely on WordPress as their CMS of choice.
These are major benefits of working with 40Q as your development agency:
Professional development: 40Q uses modern development tools, applying best coding practices from frameworks like Laravel or React to WordPress.
Security and monitoring: 40Q's team of devOps experts, working alongside WordPress VIP, help your site scale on demand and mitigate security threats.
High performance and SEO-friendly: 40Q provides blazingly fast, responsive websites, constantly iterating with clients to drive the best organic SEO results.
Accessibility: 40Q helps ensure all audiences have equal access to your services and sites, while your properties comply with accessibility laws.
Sales tools integration: 40Q optimizes lead generation by integrating your website's forms into your preferred CRM.
What drives 40Q's digital development philosophy
Behind every advancement in human evolution was an engineering process. Think about it: whenever you click a link to consume, learn, or share something, an engineer visualized it first.
Making life better and simpler often requires complex engineering. But here's the paradox: true advancement must be easy to adopt, almost invisible. That's especially true today, when digital ecosystems have become neuralgic and can expand your business beyond borders.
40Q understands all this. In fact, the "must be easy to adopt" philosophy is in their development DNA. When you work with 40Q, they'll help you think about what matters most for your business—and leverage great digital engineering to simplify your life and your customers' lives.