3 Downsides to Self-Hosted WordPress for Your Business Website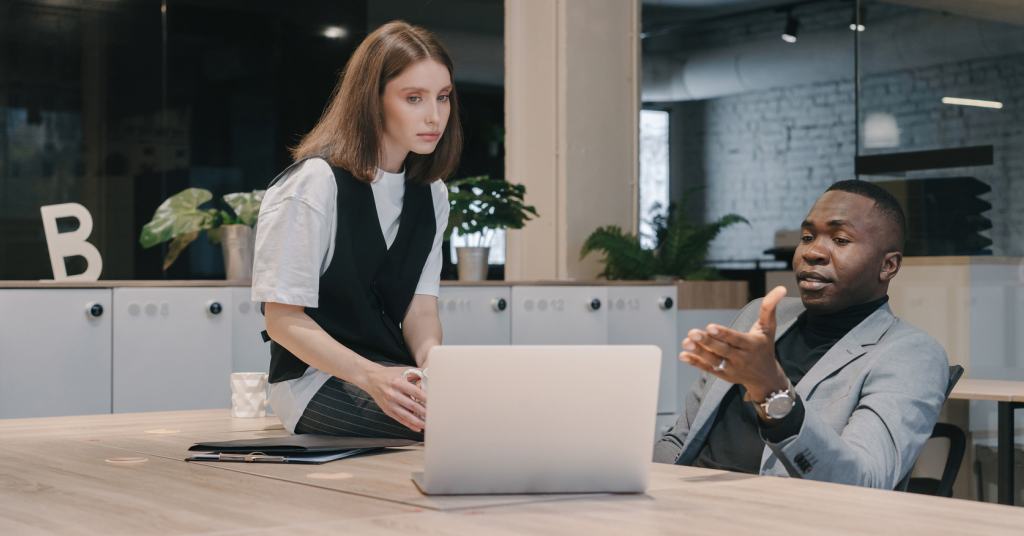 Weighing the time and costs involved in planning, building, and maintaining a content management system (CMS) isn't easy. In fact, one of the major decisions business leaders from marketing to IT face is choosing a CMS and where to host it.
You can self-host WordPress—the world's most popular CMS—in your own data centers or on an infrastructure provider, like Amazon's AWS, GCP, or Azure. But self-hosting can be incredibly painful for an organization. It's hard to keep everything up to date, deal with system issues and late-night fire drills, manage security, and optimize platform performance.
Worse, without the right resources, self-hosting can expose organizations to risk, costing them money in terms of both people and hosting costs, and diverting resources from their core business.
There is an alternative: partnering with a managed platform like WordPress VIP that provides rock-solid enterprise-grade hosting. And leave the backend, maintenance, and security headaches to experts.

For a clearer picture of the self-hosted WordPress challenge, WordPress VIP pulled insights from conversations with executive stakeholders about how they approached the self-hosted/managed hosting challenge. In summary, we found three main considerations driving these executives:
Which approach would allow their team to focus tactically on critical business initiatives?
Which path was simpler—and was strategic expertise and guidance easily available?
Which choice would ultimately be more performant and secure?
Below we dive into the downsides of self-hosted WordPress versus choosing a managed platform like WordPress VIP.
Self-hosted WordPress downside 1: Trying to keep up with all those security updates and site maintenance
Can you afford the risk of major security incidents or data breaches? On almost a daily basis, there are updates and patches across WordPress core, PHP, and plugins. A single missed update can be calamitous for your organization.
The WordPress VIP answer: Tactical focus
Not only do we take care of all regularly scheduled updates, but we offer extra layers of security on top, including edge protection, robust access controls, continuous security monitoring, code scanning, and a read-only filesystem. Also, since day one, we've been intimately involved with the wider WordPress ecosystem, so we're always one step ahead when it comes to patching WordPress.
Creating bandwidth for your team: Spend less time managing servers
There's a common theme among engineering leads who chose to self-host: their developers spend too much time on site maintenance. Instead of developing new features for critical initiatives, their team installs software updates. They load-balance servers. They provision security certificates. The mundane, time-consuming work feels endless.
"We were hosting on AWS and that created an enormous amount of overhead for us," a new customer recently told us.
Many businesses we speak with have more than a hundred sites scattered across their business, each requiring developer bandwidth. Their dev teams are constantly on the back foot, never able to go on offense.
It's no wonder teams like these are attracted to features like the productized site management offered by the WordPress VIP platform—one place, one multisite management system. For many, it's a dream come true to hear, "You'll never have to see a server control panel."
Nimbly adapt to digital transformation: with the personnel you already have
The pandemic forced many businesses to go online—but not all of them had the teams and expertise ready to handle the transition to digital workflows while sustaining business operations.
Choosing to self-host means choosing to manage critical work in-house. And, simply put, hiring isn't always easy. Faced with accelerated timelines, many found it difficult to align a brand new team to their business—not only as it is today, but as it needs to change in the future.
Executive takeaway
Does your team struggle to build new features, because so much of their time must be spent simply keeping the site running? This is a sign you need WordPress VIP.
Our customers tell us that their DevOps functions are costly in time and resources. Besides just paying employee salaries, they can involve constant maintenance, inefficient use of team bandwidth, technical debt, and an over-reliance on developer teams. Many of our customers say it all adds up to $100,000-$500,000 a year in resources.
Other customers we've talked to planned to juggle increasing workloads with their existing team. But when we showed them the time savings and unbeatable total cost of ownership, they chose to partner with us—and allow their team to focus on critical business initiatives instead of handling servers.
Self-hosted WordPress downside 2: Taking your eye off what really counts—your business strategy
Running a WordPress application or platform at scale is seldom the core of anyone's business. Some organizations are good at it, most aren't. Generally in-house, self-hosting WordPress maintenance sucks up organizational resources that could be used in other, more profitable areas.
The WordPress VIP answer: Strategic expertise for your initiatives
By taking the grunt work out of platform maintenance, performance management, and security management off your team's plate, we free up your engineers to focus on building the unique, customer-impacting experiences of your business.
Expert guidance on the WordPress ecosystem
As you build your digital strategy, it's easy to find yourself in an analysis paralysis of potential partners, integrations, strategies, and best practices. With the stakes as high as they are for organizations in a competitive market, this can be quite daunting. Worse, it distracts you from business priorities like sales, marketing, and brand perception.
It's an understandable situation. There are more than 50,000 available plugins alone in the WordPress ecosystem, and plugins aren't the only technical consideration for a content platform. Those choosing the self-hosted approach also have to scope the complexities of managing AWS, GCP, or Azure—a pain point mentioned in every conversation we have.
Guidance through the WordPress ecosystem by a team of experts adds competitive value to managed platforms versus public clouds. You'll know which plugins are safe to use, which agencies have experience in your industry, which integrations make sense for your strategy, and how to safely accelerate these initiatives.
Get peace of mind at scale
Businesses turn to experts when they know their digital experience is going to be tested on a global scale. After all, complete responsibility can be intimidating. So why go it alone? The risks with self-hosting become too high if you don't have: 1) On-staff personnel experienced in handling billions of pageviews, or 2) On-staff experts who know how to step in when something goes wrong at scale. At that point, it makes sense to work with a managed platform.
Consider FiveThirtyEight, the opinion poll analysis, politics, economics, and sports blogging site. During the biggest week of their year, U.S. Election Week, we helped them hit more than a billion pageviews—with 100% uptime and a server response time flat at 144ms through the peak.
What they invested in was effortless scaling. Effortless scaling means that on your biggest day and every day, your site delivers unparalleled speed for users all over the world. Businesses that want to pursue bolder digital agendas de-risk these initiatives by working with teams like ours.
Accelerate your business with ready-to-go partners and integrations
Using an infrastructure provider means managing your business partnerships (e.g., a design agency) and tech integrations yourself. This takes time, and not just in evaluation.
Part of the responsibility of managed platforms is to proactively curate the best-in-class options, establishing integrations and relationships with these providers. We embrace that approach at WordPress VIP, serving as the epicenter of a massive content ecosystem—neither a siloed player (lacking the capabilities you need) nor a monolithic player (that tries to sell you capabilities you don't need).
Combined with strategic guidance and expert support, these established integrations and partnerships guarantee premier solutions primed to exact business needs, without the pain involved in planning, building, and maintaining everything yourself.
Executive takeaway
WordPress VIP provides expert services and guidance to ensure our customers avoid risk, accelerate timelines, negate tech debt, deploy best-in-class solutions, and resolve issues succinctly.
We have been delivering the largest WordPress sites worldwide for more than a decade, and bring expertise in digital delivery unmatched anywhere else in the WordPress ecosystem. We act as the digital hub for your content strategy, proactively curating technology and agency partnerships and integrations. Our customers have found that public cloud providers simply cannot rival our specialization there.
With our services, expertise, and digital ecosystem, our customers know that they are getting the best-in-class solution for their needs, precisely tuned to their business.
Self-hosted WordPress downside 3: You're unable to ensure WordPress performance
Performance-tuning your digital presence can be an intense time-sink, especially if you're hosting the website yourself with AWS or other providers. Worse, when issues arise, they tend to happen at the worst possible time—like on your busiest traffic days. Self-hosters need to have someone skilled on call 24×7, which can be costly, frustrate staff, and lead to employee churn.
The WordPress VIP answer: A more secure and performant platform
We're a fully managed service. As we monitor performance and find issues, we share our findings and work with you to resolve those issues. We also offer true 24×7 support from our globally distributed workforce, so if you do have a question, concern or issue, it's actioned by an experienced, full-time WordPress VIP employee during their day (even if it's your night). While this diligence is table stakes for managed platforms like ours, we're already miles ahead of competitors.
Our roots go deep in WordPress and open source
WordPress VIP is part of Automattic, whose CEO is the co-founder of WordPress. As such, we have always worked closely with the wider open-source community. We've seen all the bleeding-edge developments in WordPress—and continuously invest in its development to ensure we stay at the forefront.
On the other hand, public cloud providers host a huge range of software, each carrying its own separate ecosystem of potential risks, liabilities, and backdoors—just imagine the logistical nightmare of trying to stay on top of all that. They do provide the option of dedicated hosting, meaning the hardware is dedicated to just what one customer wants to host. But, for that, you pay extra. It's much simpler for managed platforms like ours that focus exclusively on one software (for us, WordPress).

Several distinguishing factors make our platform consistently the fastest WordPress delivery available to large or complex organizations.
We own our own infrastructure
This means we have complete control over what is hosted on our servers. Not every managed platform can say this—many simply resell public cloud hosting. Going with WordPress VIP means the range of possible risks is much smaller, but that doesn't mean we are any less vigilant. As an example, extremely risk-conscious organizations like the Democratic National Convention Committee trusted us to deliver their digital transformation.
Furthermore, our business model isn't to host anything and everything. Because we focus exclusively on WordPress, we optimize the hardware and software completely for that purpose.
We embrace out-of-the box performance, industry-leading security
Preparing for busy days, especially when they are unexpected, is hard.
Many organizations who self-host solve for this by overprovisioning resources, which means they pay more than they have to. Even when they do, many still have outages or degraded performance.
We've built a platform battle-tested by the most demanding customers that auto-scales resources when they need it most, thanks to 28 global data centers working to ensure performance everywhere. In short, less risk and no waste.
Because WordPress VIP team members who oversee security and releases also work closely with the development of WordPress, we see changes coming and prepare our customers for them before they are released.
We're also the only enterprise-grade WordPress platform that has earned the Federal Risk and Authorization Management Program (FedRAMP) "Authorized" status.
Our customers rely on multi-level built-in security, using best practices based on decades of protecting WordPress at scale in industries like finance, health, defense, tech, and government. The ease-of-mind is transformational.
Executive takeaway
Simply put, WordPress VIP is the fastest and safest means of delivering WordPress content globally.
The variety of software hosted on public clouds comes with unique, exponentially large security risks, and the wide diversification prevents deep optimization. On the other hand, we own our infrastructure, built and optimized exclusively for WordPress.
When code issues happen, developers are often on their own. This slows down projects and can even lead to unproductive finger pointing. We have a team of WordPress experts on staff to help your development team(s). Our engineers are core contributors to both the WordPress Security Council and the WordPress release team. When your developers get stuck with a vexing challenge, they can get direct develop-to-developer support to get past that challenge. This yields better code, delivered faster.
All this means that on your biggest day and every day, your site will be secure and deliver unparalleled speed for users all over the world.
Get the latest content updates
Want to be notified about new content? Leave your email address below and we'll make sure you stay updated.
In conclusion
Think thrice about going the self-hosted WordPress route for your business website.
Why invest resources in planning, building, and maintaining your own cloud infrastructure when WordPress VIP can take care of the heavy lifting and provide better performance and security, day in and day out?
Our platform allows you to focus on your core business, empowering you with the ease, flexibility, security, and freedom you need to scale customer digital experiences that drive your growth.
To learn more, get in touch.