Haddad & Partners Named a WordPress VIP Silver Agency Partner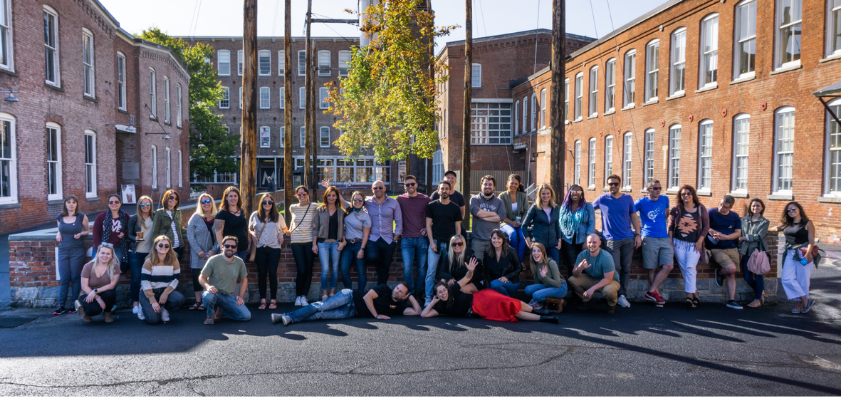 We are proud to welcome Haddad & Partners as a new agency partner!
Now in its 15th year, Haddad & Partners is a full-service creative agency that builds brand recognition for legacy brands, Fortune 100 companies, startups, and local nonprofits. The veteran team is made up of a diverse cross-section of problem solvers, designers, animators, developers, copywriters, and video producers. 

Besides branding, Haddad & Partners specializes in website and UX/UI design, and content and digital marketing services for clients across business, commercial, financial, healthcare, and food and beverage industries. Their global footprint and multicultural perspective lead their unique design approach, creating work that resonates with audiences in an authentic way and delivers memorable and measurable results for their clients.
An enterprising graphic designer, DJ Haddad started the agency in 2007 after his solo freelance business grew exponentially from client referrals. Since then, his firm has grown to a staff of 150+ and has evolved its capabilities to provide a wide array of services, from design, development, and digital marketing to animation and content creation.

From conceptualizing digital campaigns, handling start-to-finish media productions, and building robust websites, to working hand-in-hand with other agencies of record for enterprise clients, Haddad & Partners delivers the assets, resources, insights, and functionality needed to meet your goals.
"We're excited to join WordPress VIP's powerful ecosystem of partners. We've long recognized the importance of understanding clients' needs and have built our business around the principle that we should provide solutions that are highly effective yet simple and easy to execute. Our partnership with WordPress VIP is based on the collective power and shared mindset to continually improve the customer experience while building resilient, evolving business capabilities. 2020 showed us the value of that and being agile enough to adapt quickly to our clients' needs and challenges. We're proud that we've been able to grow our business exponentially since then."

Ryan Cayer, President, Haddad & Partners
Learn more about the partnership with Haddad & Partners here.