4 Essential Content Types For Brands Throughout Digital Transformation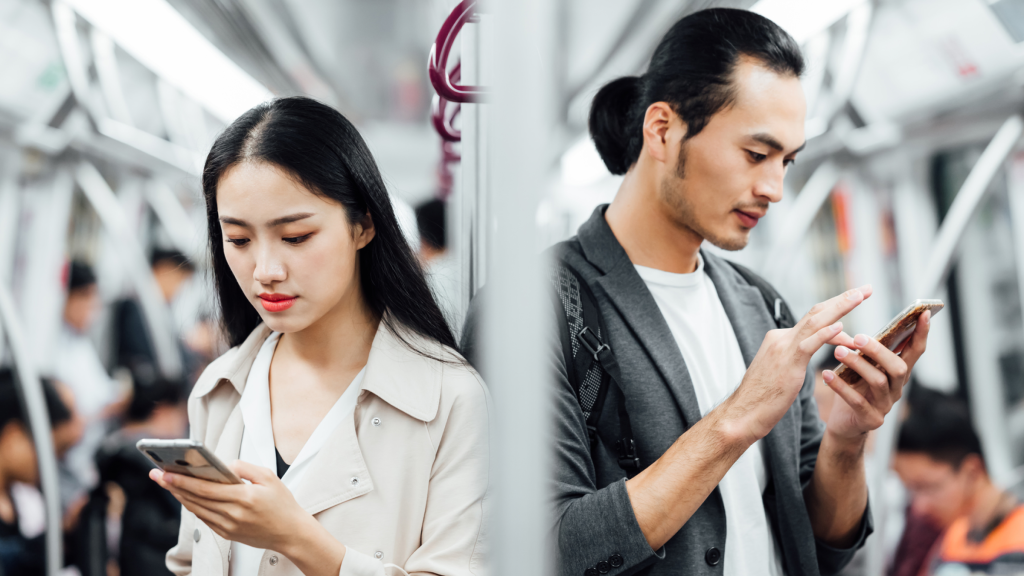 During the pandemic, companies prioritized putting budget toward creating useful content over ad spend. In a troubled and uncertain time, content became crucial to emotionally connect with customers and humanize a brand to foster stronger customer relationships and drive trust.
We're still in the midst of COVID-19—but even when we move past the pandemic, content will still be a key part of creating positive digital customer experiences today's consumers expect. Content is essential to driving effective customer journeys that move customers from awareness to purchase.
Use the following types of content to create engaging and valuable customer experiences that cultivate loyal brand advocates who return to your company again and again.
Blogging is a tool to prove your brand's expertise
Blogs are a powerful content channel to address your audience's needs and interests. They also enhance your position as an industry thought leader. Best of all, consumers typically enjoy reading them. According to DemandMetric, 70% of people prefer to obtain information from blogs over traditional advertising.
Demonstrate your expertise with blogging
Create blogs that deliver value to your audience by addressing their pain points and positioning your company as a solution to those problems. Inspire your community with engaging written and visual experiences that offer ideas and advice.
WeddingWire positions itself as a leader in the wedding planning industry with posts for brides-to-be. Topics such as "7 Trendy Wedding Flower Ideas" and "24 Wedding Flats for the Bride Who Doesn't Compromise on Comfort" speak directly to readers' needs, desires, and pain points. Captivating imagery throughout the articles enhances the visual impact of the content, creating a compelling user experience.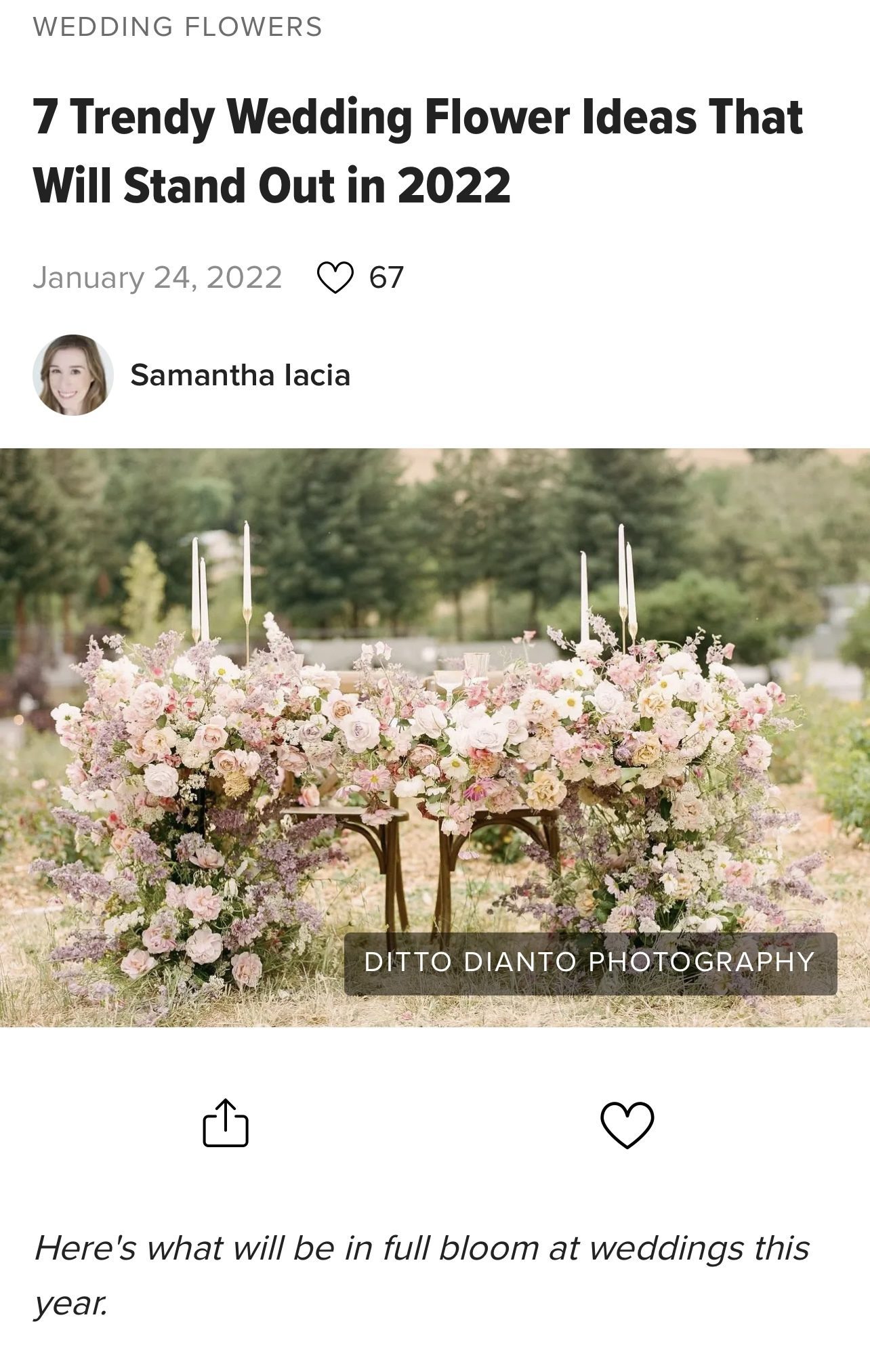 To drive higher credibility, include quotes from industry subject matter experts (SMEs) in your posts and link to authoritative resources—especially ones from your own site. The more internal links you include, the more search engines will recognize your brand as a topic expert and rank your posts higher for relevant keywords.
WeddingWire encourages customers to stay on its site with internal links on "comfortable options" and "summery sandals." The brand also includes quotes from wedding industry SMEs in its posts to build audience trust.
With your content properly optimized with relevant keywords, you can also improve your ranking in search engine result pages (SERPs). The higher your content ranks, the higher the perceived credibility of your brand.

Social media posts help you emotionally connect with customers
With 3.96 billion people active on social channels and growing, social media is a powerful resource to foster a strong brand personality and build a community of engaged followers.
How to use content to strengthen customer relationships
Engage your audience with social posts that emotionally resonate with them. Emotionally connected users are more likely to become customers, have a 306% higher lifetime value, and are 71% more likely to recommend a brand.
But how can you actually "emotionally connect" with customers through social content? One idea is to showcase your brand's sense of humor.
To build relationships with its followers, dog owner subscription service BarkBox posts witty Instagram posts. Heartwarming pictures of dogs help the brand emotionally connect with its audience, while its quirky and irreverent brand voice differentiates itself from competitors. In one post, BarkBox featured a dog with a striking resemblance to pop star Sia; another had a sweet canine showing off cool sneakers. Humorous, off-beat posts are likely to strike a chord.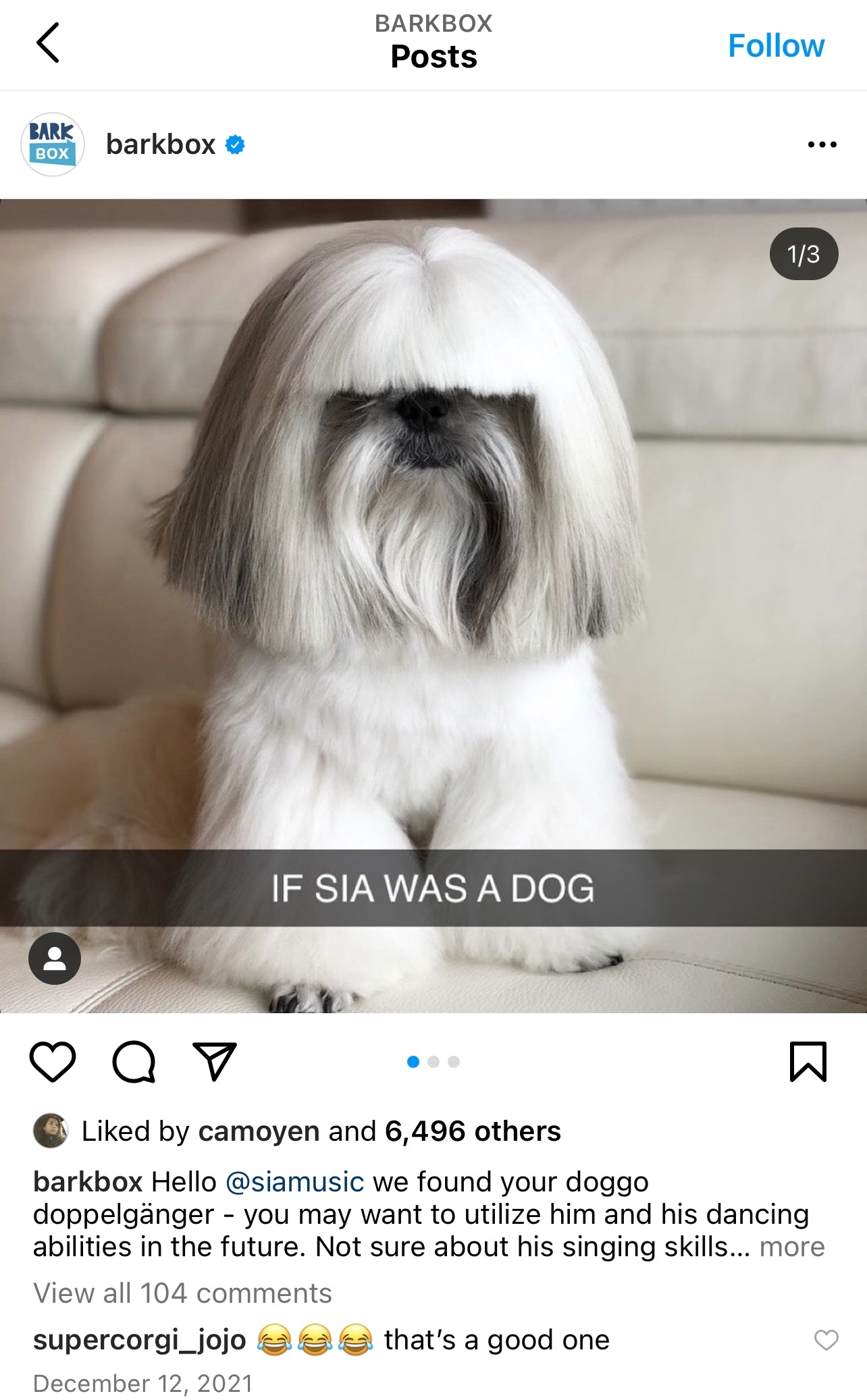 To deepen relationships with your social community, offer your audience opportunities to create user generated content (UGC) on social platforms. UGC is a great way to engage on an authentic level with your audience while offering social proof that your brand is recommended by others. Today's consumers don't want to feel they're being sold to and want genuine connections with brands. In fact, inauthentic content is a major factor in users deciding to unfollow a brand.
BarkBox encourages UGC by asking users to tag and share pics of their dogs. In the post below, they asked followers to send pics of their pups wearing dapper hats.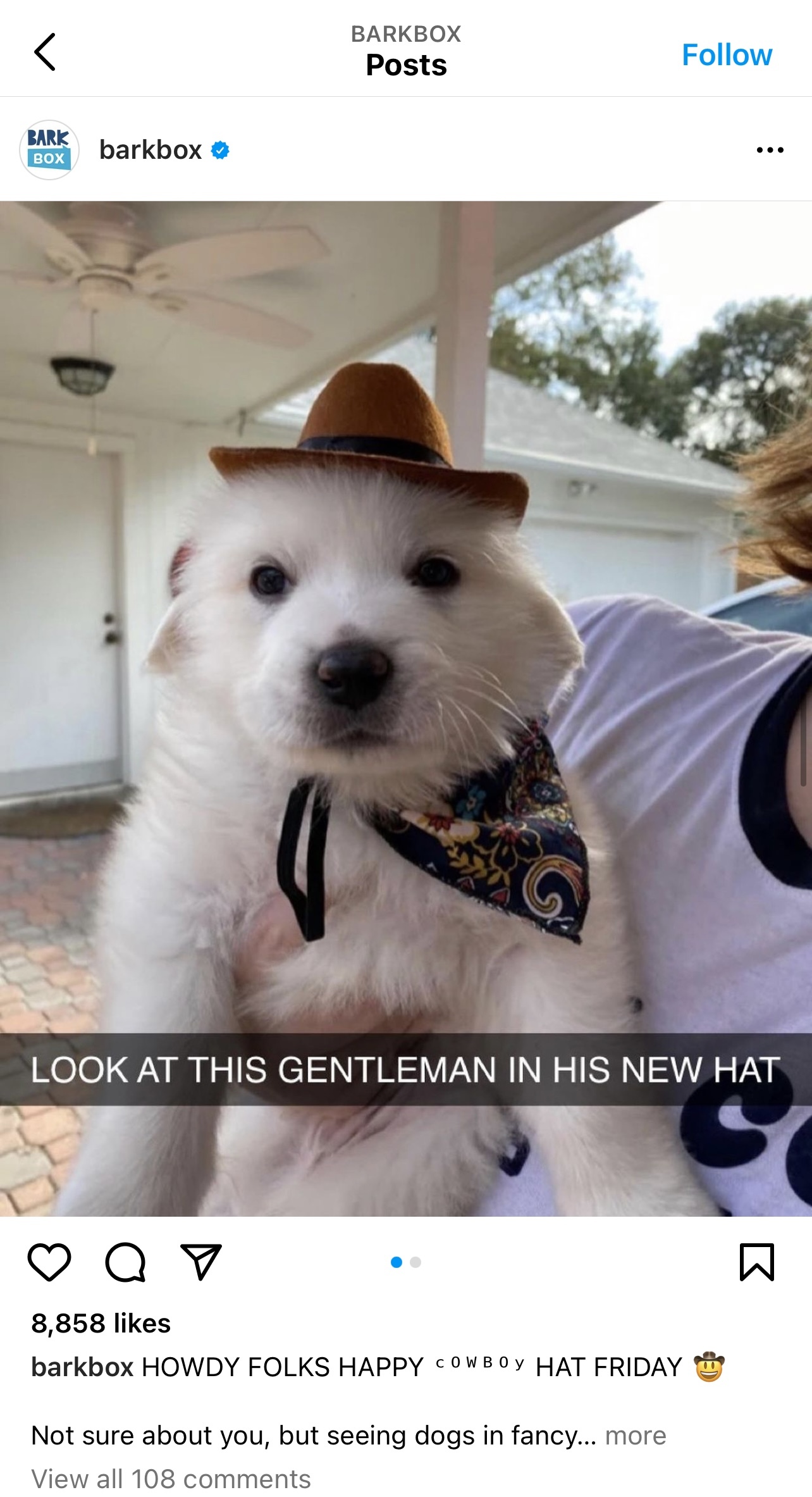 Customers who post UGC aren't the only ones who will feel closer to your brand. UGC is also a great way to encourage sales from other consumers. According to studies, 93% of consumers consider UGC to be influential in their purchasing decisions.
Use email to create a strong first impression
A strong first impression is a critical component of positive digital customer experiences.
We recommend sending a welcome email to start new subscribers off on the right foot. According to GetResponse, more than 80% of people open welcome emails, and welcome emails receive 4x as many opens and 10x as many clicks.
How to effectively engage customers with a welcome email
In your welcome email, let your audience know the types of content you'll send and the frequency of your communication. Include CTAs that link to other content to guide recipients through the user journey and ultimately toward making a purchase.
Real estate listings website Realtor.com offers a valuable digital customer experience from the start with this welcome email.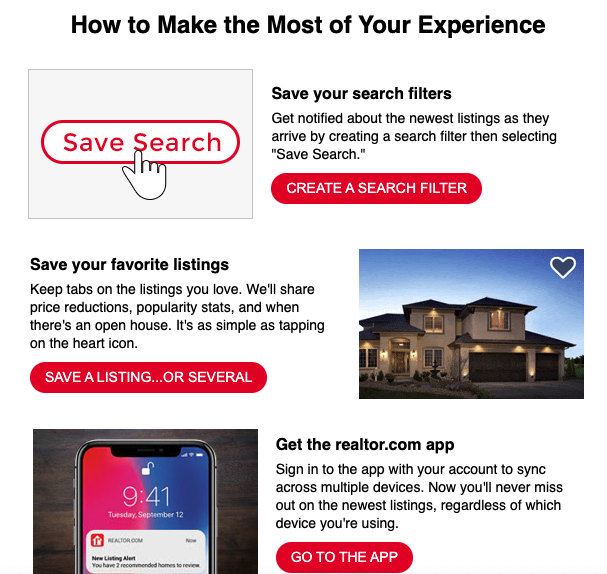 The brand uses personable language such as "Welcome to realtor.com" to form a bond with its customers. It includes clear and concise CTAs such as "Search homes," "Create a search filter," and "Save a listing" that help recipients easily navigate to other content to learn more and continue engaging.
Get the latest content updates
Want to be notified about new content? Leave your email address below and we'll make sure you stay updated.
Educate users with knowledge base content
Empower your customers to troubleshoot issues on your site and learn about your offerings with knowledge base content. According to Zendesk, 91% of customers would use a knowledge base if a brand made one accessible to them and it was relevant to their needs.
How to use content to offer customer support to your audience
In your knowledge base, include resources—like an FAQ and how-to guides—to educate users on how to use your products and troubleshoot issues.
The WordPress VIP documentation provides our customers a knowledge base featuring in-depth documentation, how-to guides, and technical resources. A field at the top of the page also lets users easily search for topics.
While consumer brands may not directly have knowledge base content, they can still provide valuable, helpful content to customers with detailed guides. REI, a company selling gear and clothing for outdoor adventures, offers customers expert advice on outdoor skills.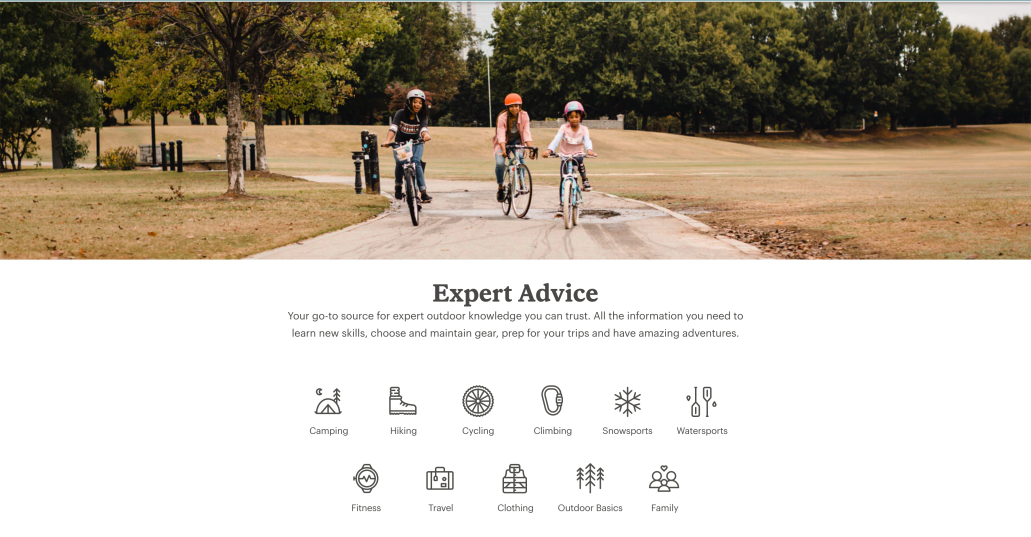 Because REI's customers are interested in learning about and purchasing outdoor adventure products, they ought to appreciate a guide that explores learning new skills, choosing and maintaining gear, and preparing for trips. Such content helps the brand provide a positive customer experience while strengthening customer relationships.
Align your content strategy across touchpoints to drive an effective customer experience
A single piece of content can have a massive impact on customers. But most of the time, the best way to connect with customers over digital content is considering how everything you create works together.
In short, create a content strategy. Map out how your digital content will engage customers at each touchpoint of your buyer's journey. With this plan, you'll be set to guide customers from awareness to purchase with your content.
Content is essential to digital transformation
When going through a digital transformation, brands need to curate customer experiences that connect with customers in any stage of their journey. Content is integral to creating these customer experiences that build trust with your audiences and enable you to stay competitive.