Six Questions with Inpsyde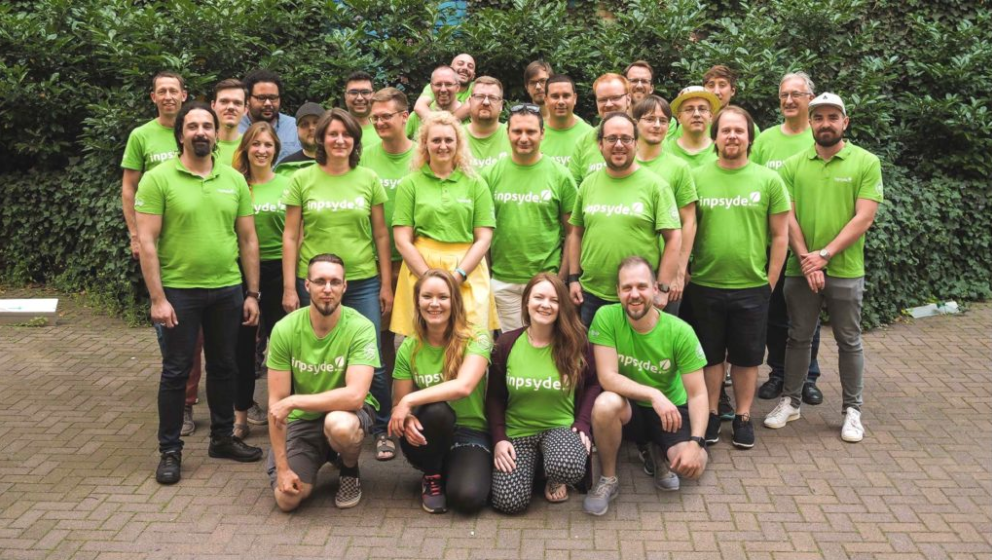 This ongoing series profiles each of our featured WordPress VIP partner agencies.
Inpsyde is Germany's biggest WordPress agency and the first and only WordPress VIP Gold Agency partner in Germany. The company develops outstanding web solutions for its customers with WordPress and WooCommerce and is behind numerous plugin bestsellers, such as BackWPup and MultilingualPress.
Right from its founding in 2006, the agency has been involved in various projects for iconic brands such as SAP, Mercedes Benz, PayPal, and Adidas Group. As a 100% remote company, Inpsyde today employs more than 80 WordPress experts all over the world.
What's your agency's origin story?
Inpsyde grew out of the German WordPress community, where our founders Frank Bültge (now CTO), Robert Windisch (now CIO), and Heinz Rohé (now CFO) met and worked together on their first projects, including translating WordPress into German. In 2006, they founded Inpsyde as an agency for WordPress corporate and SMB solutions. Alexander Frison (now CEO) joined the Inpsyde team in 2010. He founded the WPEngineer blog with Frank.
Our founders are still active in management today, giving the agency a stable foundation for growth and shaping a family-like culture. Right from the start, being a good employer for our team and developing first-class solutions for our customers have always been important. Growth and profit always result from quality work, but they aren't our only goals.
Fifteen years since our founding, we have grown into one of the world's largest WordPress agencies, looking after numerous sophisticated, high-profile customers from the enterprise sector.
Pick three words that describe your agency culture.
Commitment
We always focus on our customers' ideas and achieve optimal solutions by dealing professionally with problems and challenges. We take responsibility for our work and never stop learning new things.
Appreciation
Humanity comes from an appreciation for one another, no matter your place on our team. For this reason, we attach great importance to mutual respect. Each of us contributes directly to our wider community.
100% Remote
We trust our employees and therefore have always provided the opportunity to work fully remotely, whether in Germany or elsewhere. This allows us to work decentrally in international teams but also promotes agile design project management. We love integrating the best talent in our teams and underlining the potential of each individual.
Tell us about a client project you are especially proud of.
One company that we have enjoyed a long-term partnership with is SAP. We also work with the payment service provider Mollie, developing the Mollie Payments for WooCommerce plugin, and we are also actively involved in customer support.
A current project that is very close to our hearts is GoFundMe, the crowdfunding platform, especially used for social purposes. We supported the multilingual website of GoFundMe with our MultilingualPress plugin, which helps implement donation campaigns in 19 countries.
What are you most excited about in the WordPress community right now?
How the community is working with Gutenberg full-site editing. This functionality will shape and spread WordPress for a long time. We're just at the beginning.
What's your favorite conference or event of the year, and why?
We are regular participants at WordCamp US and Europe and are eagerly anticipating WordCamp Asia. Unfortunately, the COVID-19 pandemic made it impossible to meet at large conventions—we've only been able to meet for digital meetups and conferences in recent months. Those were incredibly fun and interesting experiences for us, but we are really looking forward to seeing everyone in person again!
What are you looking to accomplish in 2021?
We look forward to continually building our good reputation in the market. Thanks to 100% growth, we are well on the way to achieving this.
For Inpsyde, however, it is not just about the numbers. We are pleased that healthy long-term growth doesn't come at the expense of quality or employees. The human component, in particular, plays a major role for us, because our employees are our most important capital! That is why we will continue to place great value on hiring employees in 2021 and letting them grow with us.
More on Inpsyde:
Agency focus and specialties:
Web Development & Design: Websites & Relaunch, Online Shops & International E-Commerce, UI/UX & Web Design
IT Service & Infrastructure: Migrations, Web Security, Maintenance & Support, Interfaces
Consulting: Audit & Code Reviews, Consulting, SEO & Content Marketing, Workshops & Training
WordPress & WooCommerce Plugins
Currently working with:
SAP, PayPal, Sport1, Mollie, automotive industry, pharmaceutical industry, international sports federations, and much more.
Agency highlights:
Specializing in WordPress since 2006 and, with more than 80 international experts, we are one of the largest, most professional WordPress agencies worldwide.
Cross-sector experience: automotive, financial services, IT, pharmaceuticals, media, and retail.
The first certified WooExpert in German-speaking regions.
The first and only WordPress VIP Gold Agency Partner in Germany.
Founder of the community platform WordPress Germany.
We have developed numerous plugins, resulting in more than 18 million downloads, such as BackWPup, MultilingualPress, CentralStrock for WooCommerce, idealo for WooCommerce, Mollie Payments for WooCommerce, and PayPal PLUS Plugin for WooCommerce.