Unlocking Agility for Salesforce Content Marketing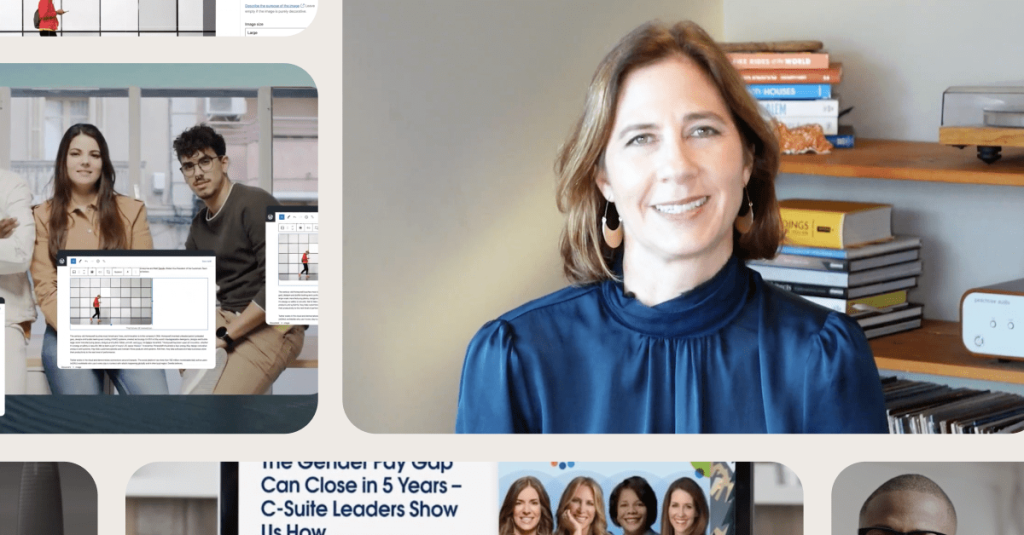 Running an agile CMS and giving more people "the keys to the publishing kingdom" is how the world's No. 1 CRM and its 2,000-strong marketing force keep up with constantly changing market forces.
Even if that means changing their enterprise content narrative overnight.
We sat down with Salesforce VP of Content Hayley Nelson to understand how content speed and agility inspire, educate, and activate users, even during tumultuous times. And the role the WordPress VIP enterprise content management platform has played in transforming Salesforce content marketing.
The lessons we gleaned are below and part of a video conversation with WordPress VIP CEO Nick Gernert. Here's a preview:
Hayley, in 30 seconds, tell us what started you on your content marketing journey?
I got into media and publishing more than 20 years ago. I was fresh out of college and living in San Francisco, right when the internet was taking off. I had the opportunity to work at Wired Magazine in its second year of publication.
It was a moment where technology, design, and journalism came together on the web. It enabled storytelling to go to this next level where it was interactive—you could build communities, and get people engaged in the content in a way that had never happened before.
How does content drive Salesforce content marketing objectives?
Our goal is really to help people be better at their jobs, help people use our platform in smarter ways. A story that we write on our blog can offer value and foster two-way communication in an authentic way.
When I think about the types of content we put out, whether we inspire people with our thought leadership or our innovation, or something around our brand values and the way we show up in the world as a company, we want to inspire you to engage with us.
We have so much thought leadership to bring to prospects, customers, and professionals at large. How can we help you be better in your role? How can we help you with an insight to make you smarter and able to think about a business challenge in a different way?
I think content is really crucial to fostering and nurturing relationships.
What roles do education, brand, and voice play?
Ultimately, we want to have you take a next step—we want to activate you.
That might be signing up for an email newsletter after you've read a blog post. Following us on social or sharing something that we've shared. Maybe it's diving in deep and investigating a playbook, whether it's on digital transformation by our COO, or something more specific, like managing employees through COVID-19.
Content really is about engaging people, thinking about their journey, thinking about the relationship with us as a brand, and showing up with something that's relevant and valuable for someone in the moment.
And we need to build trust.
A big part of the way we do that is through an authentic voice. Whether it's staying with us for a minute or two to read a story or signing up for an email, we want to foster that ongoing dialogue.
We've seen fascinating research from the B2B Institute at LinkedIn recently, demonstrating the long-term value of brand building. I think content is really crucial to fostering and nurturing relationships.

You moved the Salesforce blog and newsletter onto the WordPress VIP platform. What was behind that?
The pandemic highlighted our need to move quickly and make changes to our plans as a marketing organization. The importance of platforms that enable us to publish quickly, to respond with speed and agility, was highlighted in a new way.
With 2,000 marketers at Salesforce pivoting to digital, it was important that we have throughput and efficiency. In a time where things change constantly, and you have to respond to the market and world events, you need to be ready to publish quickly, on the fly. And even change your narrative overnight.
Having flexible systems that enable us to do that is crucial.
What kind of results are you seeing?
We're more efficient as a team. We went from one person holding the keys to the publishing kingdom to five or six people able to rapidly publish stories.
Now that our blog is on WordPress, so many more people can access the tool. It's so easy for people to be trained to publish content. We can move so much more quickly now—it was game changing.
For our blog and newsletter, we really up-leveled design. And we made a deliberate adjustment to our voice and tone to just be that much more authentic, much more colloquial. We're seeing time spent get deeper and deeper. We're seeing email newsletter subscriptions on a nice, up-ramping slope.
Beyond encouraging singular actions, how do you think about engaging users in a holistic way?
As we explain who we are and what we do, content and brand are so intertwined. Ultimately, we want it all.
We want content to engage people at the top of the funnel, spending time with us. We want them to come back often. We want them to share our thought leadership. But ultimately, we do want to drive [sales] pipeline and annual contract value. So I think it's figuring out what role content plays at each stage, and what is the right piece of content at the right moment.
One hallmark of our content organization is making sure we don't have random acts of content—a creative idea that's fun to spin up, works in the moment but doesn't have a next step or connect with the rest of the system. When we think about content marketing at its best, it's an entire ecosystem of messaging, a series of interconnected offerings that bring the user down a holistic journey to engage with us.
How are you measuring the impact of content and the efforts behind it?
It's a delicate balance. Because our subject matter experts know their topic and audience deeply, success for one person might just be reaching one specific decision maker who then takes an action. Success for another group might look like reaching a broad amount of people with a message. And so I think we have to be very nuanced and careful with our approach, because different content creators across the company are looking at success in different ways.
There's so many different parameters that we can look at. How much time are you spending on site? Are you coming back over time? Are we deepening an engagement with you? If we see those factors impacted positively, we know we're on the right track.
I think we're onto something because we're providing content that is relevant, timely, and related to the moment. We're not just selling products when someone might not be ready. We're really trying to develop a relationship where we nurture someone along. That's the thing about content marketing—it's part art, it's part science.
Every marketer has become a content marketer
Staying agile as a 50,000+ organization is no easy feat. Yet Salesforce is trailblazing the role of agile content marketing to accelerate enterprise growth. Hear more insights by watching our new video Unlocking Agility for Salesforce Content Marketing, featuring Hayley in conversation with WordPress VIP CEO Nick Gernert.