Today, WordPress VIP welcomes a new addition to our exclusive Featured Agency Partner program: Skylab. Based in Manchester, United Kingdom, Skylab specializes in creating innovative digital products and services for some of the biggest names in sport.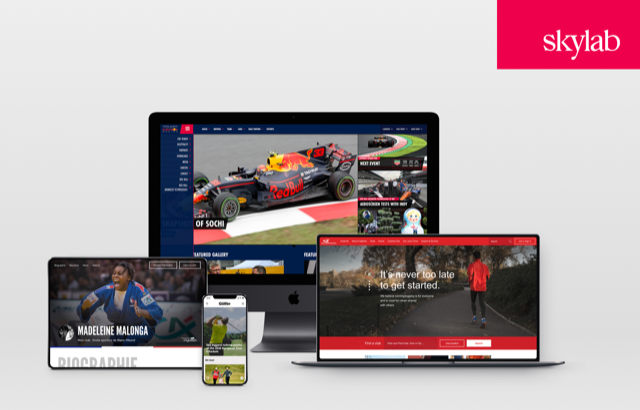 Leading the pack in digital transformation
Skylab's approach centers on collaborating with clients on their long-term digital transformations and evolutions. Their team has devised strategies and solutions for sports clubs such as Manchester United and Manchester City. Their Formula 1 client roster includes Aston Martin Red Bull Racing and Scuderia Toro Rosso. They've also worked with national associations such as England Athletics, Swim England, England Golf, UK Coaching and the British Paralympic Association. Their expertise extends to world federations as well, such as ITTF (Table Tennis), AIBA (Boxing), ICF (International Canoe Federation), FIFA and the International Olympic Committee.
The agency has won numerous awards for their work. Earlier this year, the UK's Department of International Trade chose Skylab as an "Export Champion." In 2015, Creative England recognized them as a top 10 "Future Leader" out of a field of over 500 businesses.
A world-class partnership
"Skylab has built an enviable reputation as one of the top international digital agencies in sport. We are looking forward to joining the WordPress VIP family. Together, we'll bring highly innovative digital strategies and products to the enterprise WordPress space."

– Skylab CEO Nigel Collier
For more information about the Featured Agency Partner program, or if you believe your agency is a good fit, please visit wpvip.com/partners/agency-partners.