This post series profiles each of our featured partner agencies.
10up is a digital agency focused on delivering finely crafted websites, apps, and tools that advance business objectives. They have been a WordPress.com VIP Featured Partner since 2013. Founded in California with a fully distributed team, 10up's Webby-winning and Emmy-nominated work includes projects with household names like Microsoft, Facebook, Google, and The New York Times.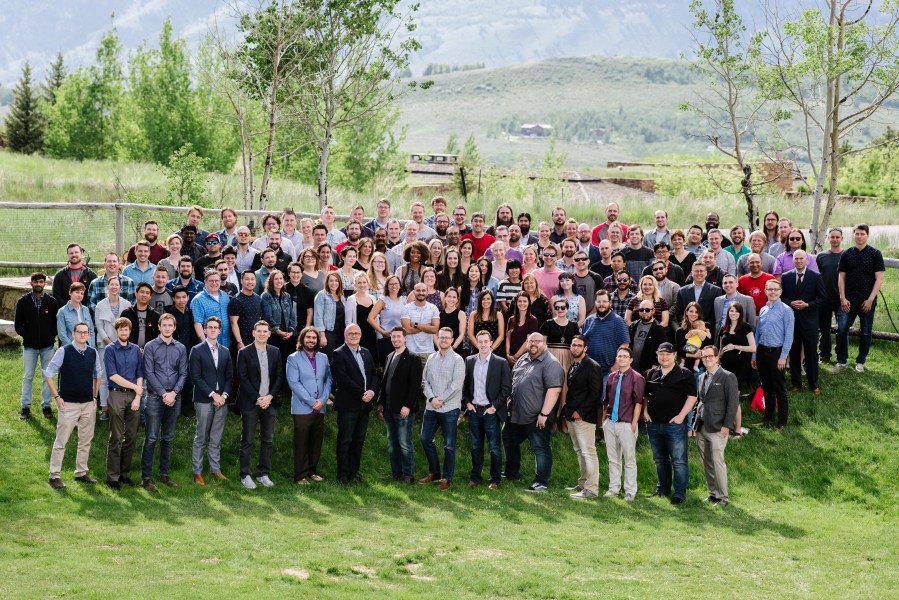 What's your agency's origin story?
10up was founded by Jake Goldman in 2011. Jake helped his prior company abandon proprietary CMS software starting around 2008, giving him a front-row seat to WordPress's rapid iteration from a basic blogging platform to a compelling content management system, and the delight that it created for its customers. Jake was eager to master WordPress: he built plugins that became popular, contributed to WordPress itself, and traveled around the country to participate in WordCamps.
With training in business, information systems, and software development, and an eye for beautiful craftsmanship, Jake saw an opportunity to start an agency that could position itself as a leading provider of integration and delivery of WordPress. The rise of "distributed" remote-work companies, the remote nature of WordPress core itself, and the rising international WordPress community suggested it was also time for a 100% distributed agency.
Jake set up shop in his small home office and got to work bootstrapping 10up. From its earliest days, 10up focused on superior engineering quality and elegant editorial/administrative user experiences Leveraging a strong network of connections, Jake quickly welcomed exciting clients like 9to5mac, Trulia, and TechCrunch.
With the help of the earliest additions to his team, many of whom still remain at 10up and some of whom have gone onto to impressive roles elsewhere in the industry, Jake grew 10up from 1 employee – himself – to more than 100 in less than 5 years – without an ounce of outside investment.
The name 10up comes from finishing that last 10% — the difference that extra polish, that extra level of attention, makes. –Jake Goldman
Pick three words that describe your agency culture.
Dedicated. Our team understands that we're a services business; our values are rooted in an empathy and dedication to the needs of our clients and colleagues, as well as the broader open-source and WordPress community. 10uppers consistently go above and beyond expectations to jump in and help when a client or fellow teammate needs support.
Creative. This is a team of problem solvers – strategists, designers, engineers, and so on. Whether it's a discreet and specific solution to a customer need or an innovative approach to synchronizing developer environments or managing new standards like Ads.txt, this team is constantly finding new ways to solve the challenges we face every day.
Welcoming. Maybe it's something about our remote culture, our in-depth orientation, or a high growth team culture… but almost everyone who starts at 10up comments on how inviting their team lead, fellow teammates, and craft leadership are in welcoming them aboard and offering support through their beginning and tenure. Even though we're infrequently in the same room together, there's a palpable sense of camaraderie and cheer at our annual all-hands summit.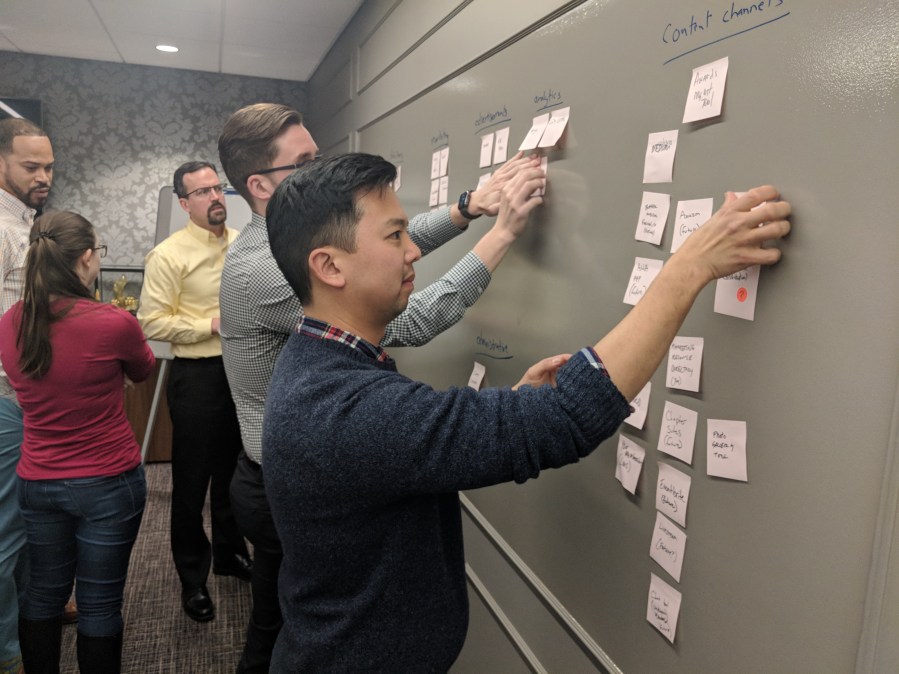 Tell us about a client project you are especially proud of.
Where to start! If we had to pick one, we'd highlight our work with Mayo Clinic, building out an internal knowledge portal and management intranet that tens of thousands of nurses use every day, around the country, to collaboratively participate in advancing patient care. It was a multiyear project, and our team did a brilliant job of designing the user experience, engineering a scalable solution, supporting change management, and training both developers and administrators. As a service-centric organization, it's immensely rewarding to know that our work is helping other incredibly dedicated service professionals (nurses) and their patients, every day, in some small way.
What are you most excited about in the WordPress community right now?
We've been very focused from day one on the experience of creating and managing content – the back end and editorial user flows that can have an enormous impact on the efficiency of the business and the happiness of the staff responsible for pushing out content. It's why we chose WordPress as our platform – a user experience-centric ethos to our practice.
With that said, it's hard not to call out the massive effort to revamp the writing and content layout experience – Gutenberg.
It's exciting in the sense that it shakes up the way we think about editorial page creation and curation, and forces us to think about some old and stale paradigms in new ways. It's cause for us to go back and take another look at some of our solutions and plugins, and breathe a bit of new life into them. Some of the principals of the block-based layout authentically offer an opportunity to improve the way we think about modules. That's been especially evident as we approached support for the classic and new editor for some new open source projects – like Simple Podcasting – and found that the user interface made a lot more sense in the new context.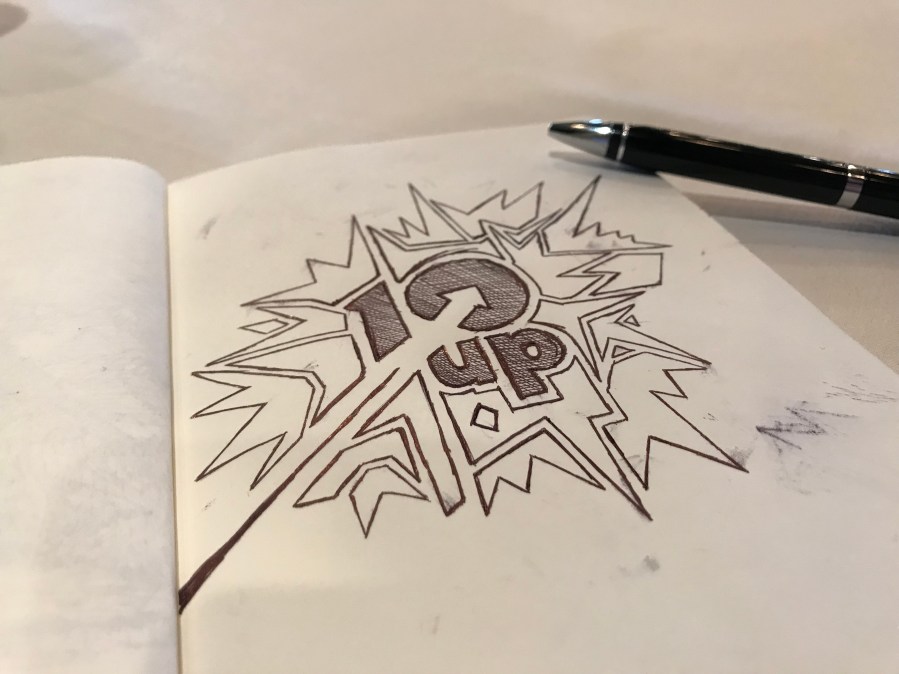 What's your favorite conference or event of the year, and why?
We love seeing the WordPress community evolve a set of professional industry and market-specific conferences. WP Campus and WordCamp for Publishers provide a nice, focused iteration of the wide-appeal community events.
On a very different note, our team also gets quite a bit out of the Society of Digital Agencies (SoDA) event, in terms of professional development and peer inspiration.
(And the sixth: Ask yourself a question and answer it) What are you looking to accomplish in 2018?
We're pushing on several fronts. Our team is growing again this year; we expect to expand our team by ~25-30%, and we hope to achieve that while retaining an engaging and supportive culture and employing systems that ensure we uphold the highest standards for craftsmanship. Some major growth areas include the 10up Europe team and our strategic consulting including Audience & Revenue.
We're also more invested than ever in contributing to and helping WordPress succeed as a platform, through our Open Source Practice. We want to see growing adoption of some of the solutions we've put out there that push WordPress forward as a platform, like our Distributor plugin.
We also want to do a better job of communicating the exciting and innovative work we're doing, and the ways in which we're growing, to our customers and a larger community interested in 10up. Expect to see more stories from 10up and more effective ways of staying apprised of those stories.
Thank you, 10up!
More on 10up:
[youtube=https://www.youtube.com/watch?v=L6647BJMfPE&w=560&h=315]
Agency focus and specialties:
Editorial/administrative user experience and workflow design
Audience and revenue strategy
Integrations and migration between WordPress and other platforms
High scale and forward-thinking implementation of WordPress
Internal communication & workflow tools
Team augmentation
24/7 site management
Currently working with: Microsoft, Facebook, Google, The New York Times Co, the State of California, Walmart, ESPN, and AARP
Agency highlights:
More than 150 full-time staff working from around the world.
In-house expertise includes Front and Back End Engineering, Visual Design, UX Design, Systems/Cloud Infrastructure Engineering, Online Advertising, Analytics, SEO, and general project management and strategic consulting.
Delivered hundreds of successful, enterprise-grade projects over our 7.5 years of existence.
Two of our interactive projects with AMC Networks were nominated for Emmy Awards. Our client projects have been nominated for numerous Webby Awards, with several wins under our belt.
We've produced outstanding projects across most major verticals, including collaborations with household brand names in finance, healthcare, media and publishing, academia, retail, food and beverage, and nonprofits … to name a few.