WordPress.com VIP provides a wide range of services to our clients beyond managed cloud hosting. Some of those take place behind the scenes or across Slack, video conferencing, and terminals, but one in particular gives us the the opportunity to be in the same rooms with our client teams for an extended period of time. Our onsite visits get us embedded with client developers and users for as much as a whole week for a combination of shared planning, learning, and collaboration.
An onsite visit is extremely useful in a number of ways – it gets our teams synced up, provides the chance for a shared retrospective, creates opportunities for very hands-on learning and collaborative working experiences, and gives us at VIP a deeper appreciation for our clients workflow and context. That deeper context is experienced by all of the VIP Support team folks who attend but also shared in highlights and takeaways with the entire VIP team. It makes all of our ongoing work that much more connected.
Recently I joined four colleagues to spend a week with our client Grupo Abril at their headquarters in Sao Paulo for an onsite visit. This one was the third since we started working with Abril. My notes and pics from the week will give you a sense of what the structure looks like, how much we manage to pack into a relatively short period of time, and everything that comes out of it.
The Retrospective
Our week started off with a retrospective which gave us a few extra topics to go through and some actions to take forward. We're always keen to see what went well and where there is room for improvement, be that tooling, process and support, communications or anything else.
Particularly satisfying for us was to be able to share the developer improvements we have seen over the year. Developer skill and code quality has increased, site performance has been better than ever, and releases have been faster and more predictable. It's exactly where we want our clients to be.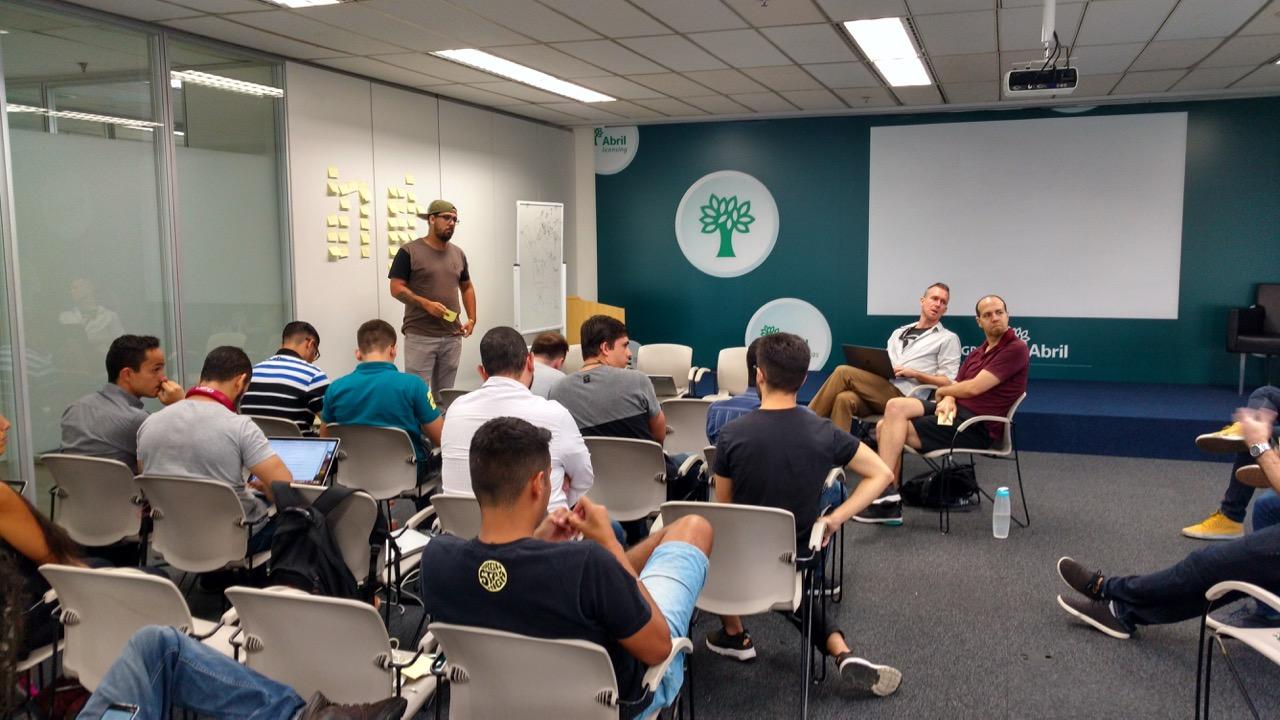 Roadmap Updates, in Both Directions
The WordPress.com VIP hosting platform is continually evolving and improving, and visits such as this help us get product and development teams up to speed and share roadmap news on both sides. The new WordPress block editor Gutenberg is also a hot topic and we talked about that too.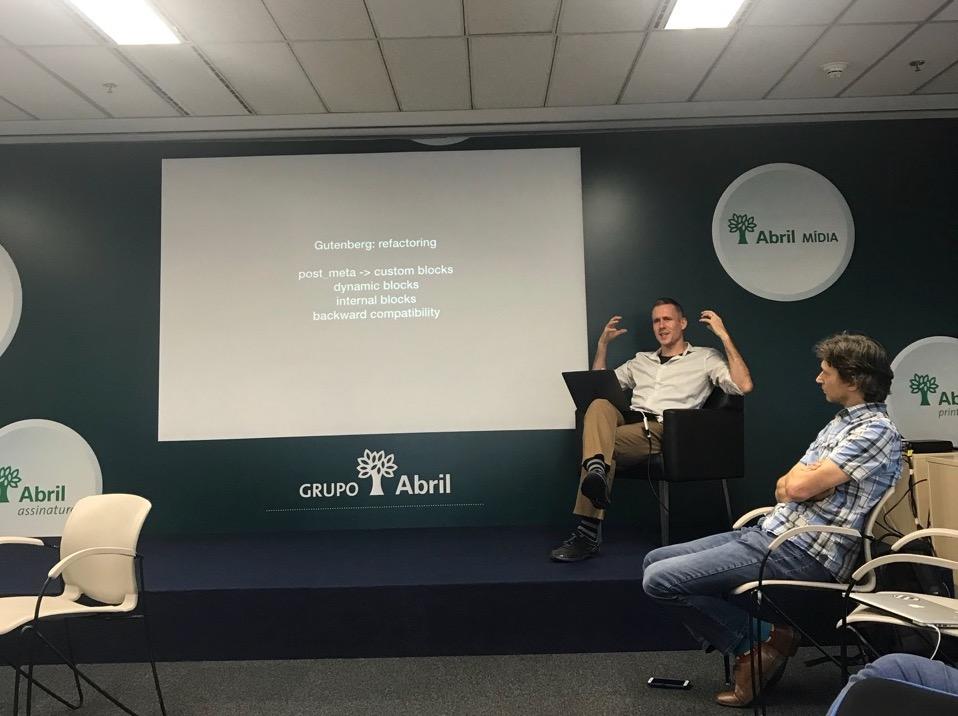 We talked to editorial teams about WordPress tooling, new and emerging technologies, content and application models, and further possibilities to enable and free their work.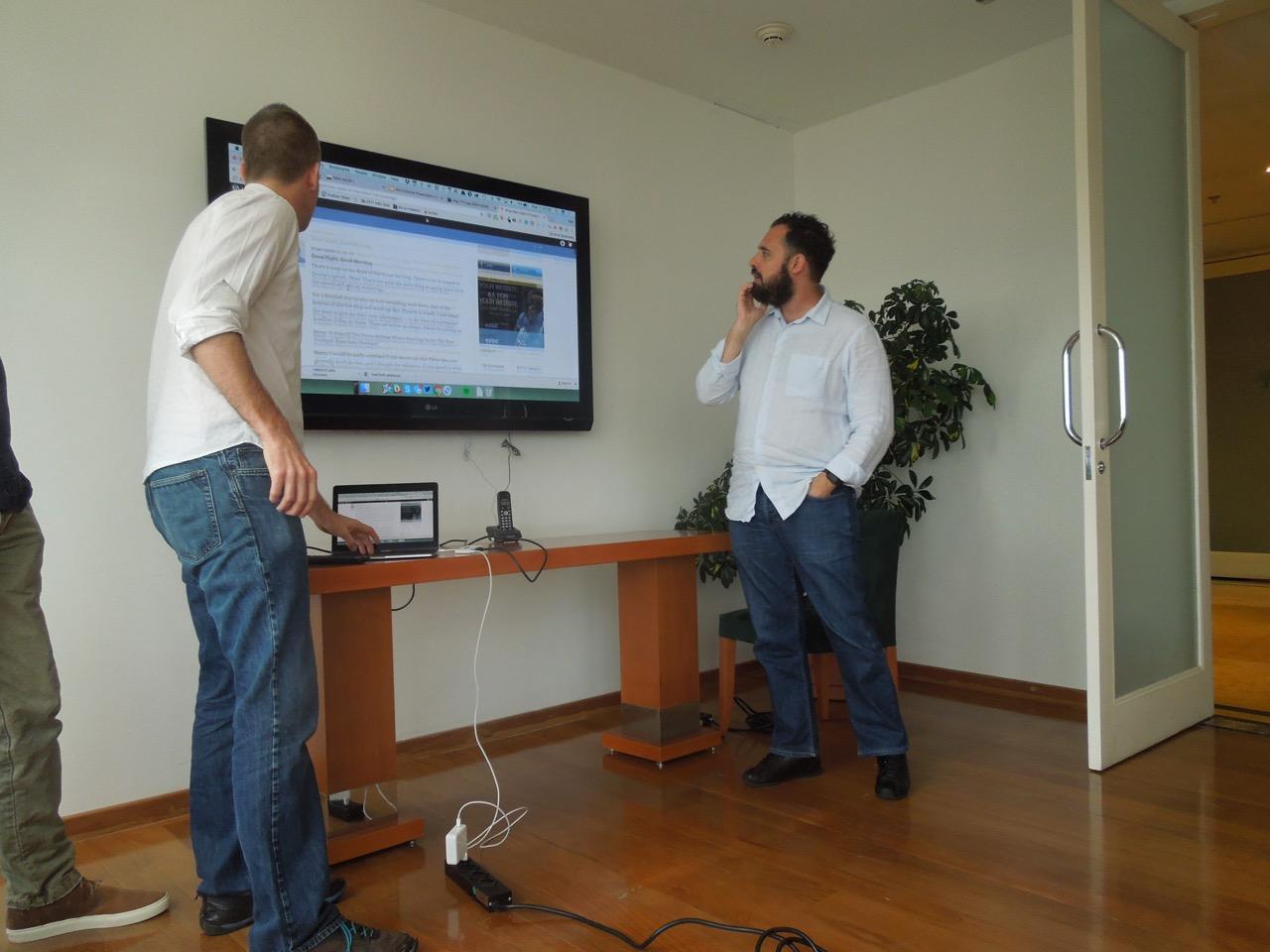 We see WordPress used increasingly to power other applications such as mobile and node applications, and also consuming data from other applications thanks to the flexible and powerful REST API. We also talked about syndication models and VIP technologies such as Liveblog which is a great tool for covering real time high traffic events such as sports games, elections of other major events.
A Mini-Sprint
Working with product and development teams proved incredibly productive, and the Abril teams set aside some time for a mini sprint working on projects with us for two days.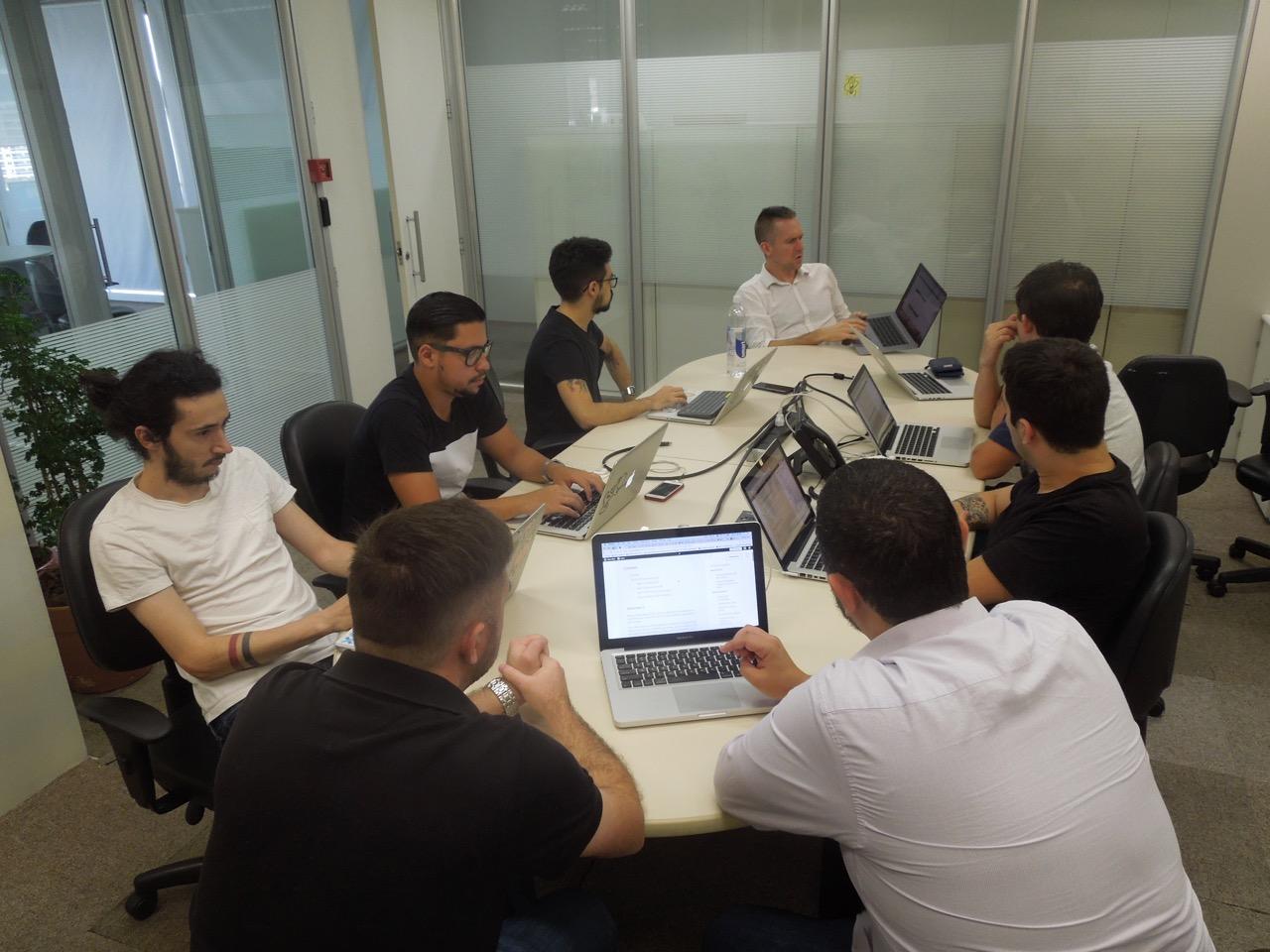 One team experienced their first steps in Gutenberg development creating a block. Another worked on a proof of concept for an intranet site. Another got up to speed on new platform tooling. It was handy that we could pull in Automattic's Gutenberg team who work on the WordPress core development for assistance.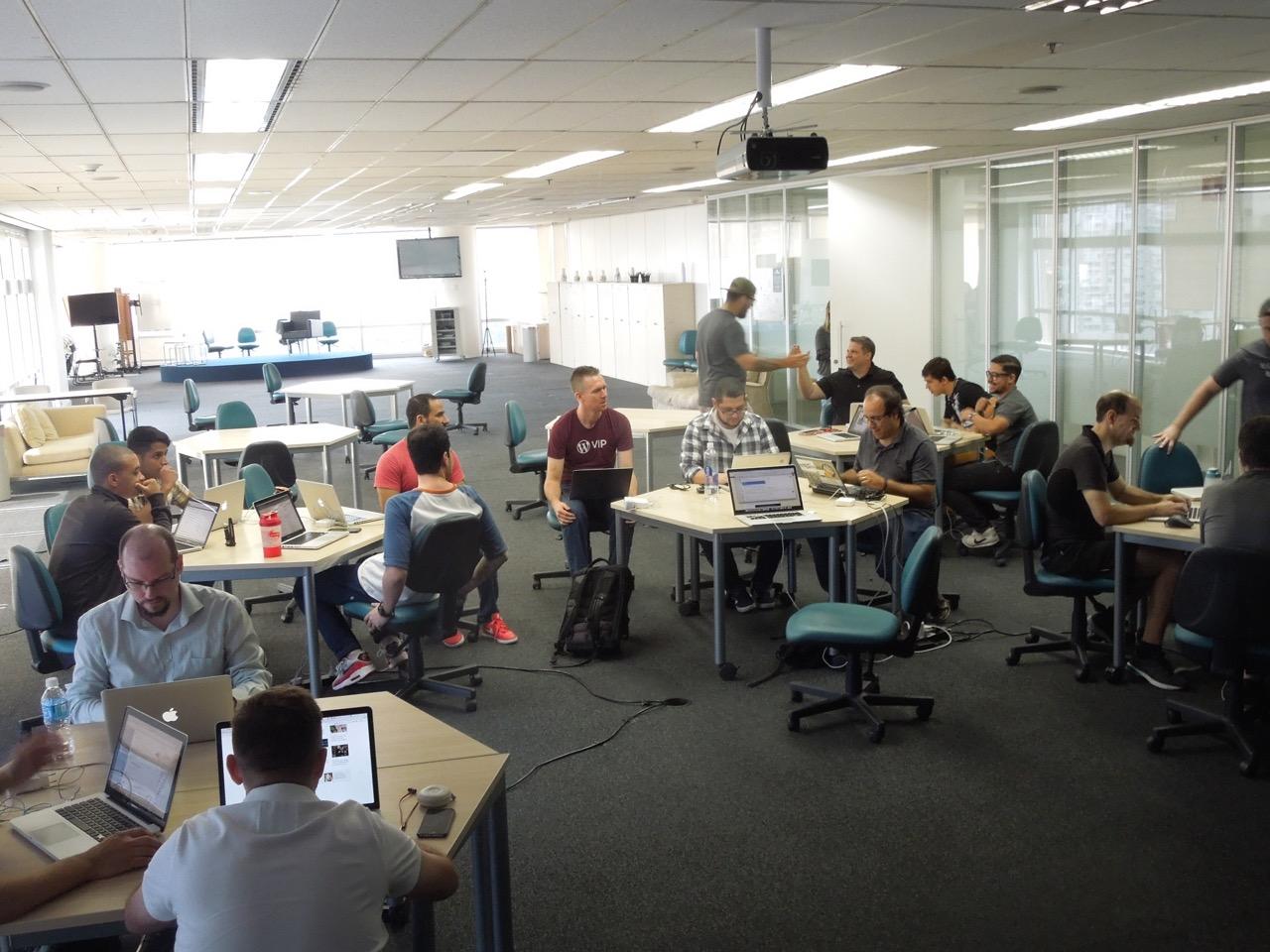 Spotlight on Performance and Security
We hosted a performance workshop exploring best practices and potential issues as well a deep dive on development tooling to support debugging and performance analysis. This material built on sessions we held the previous year.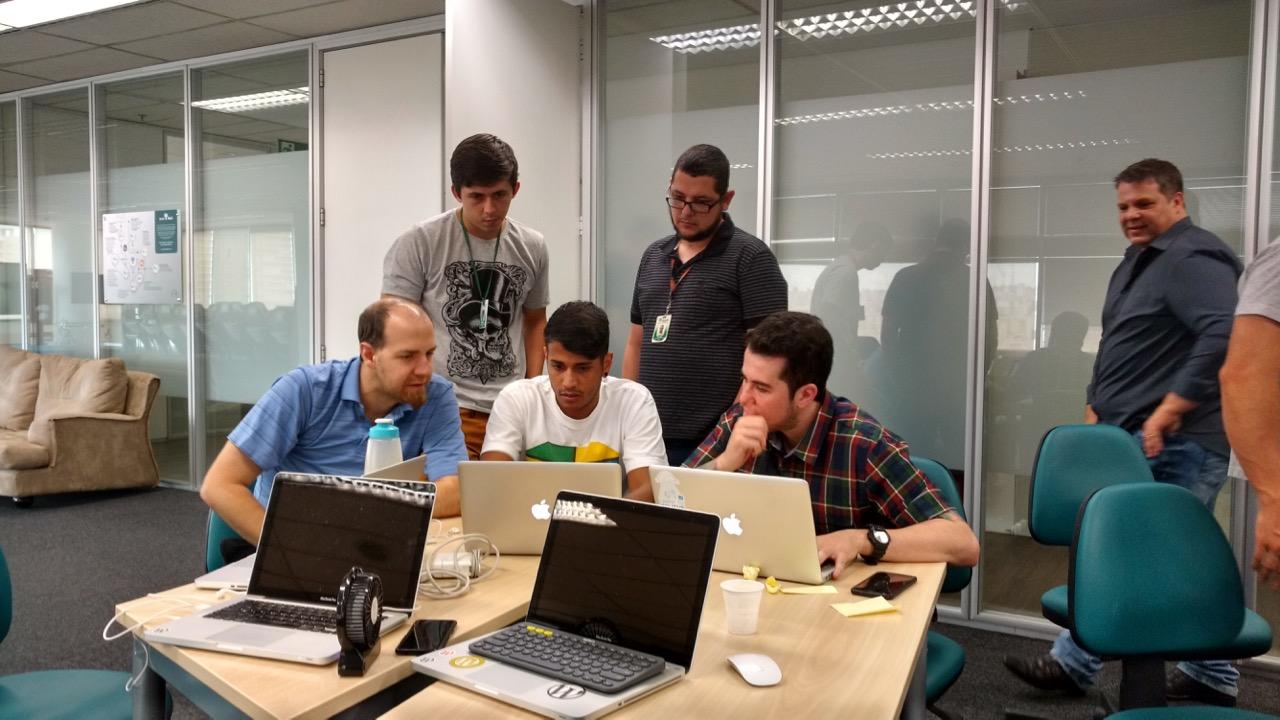 We also talked about security both at a platform level and an application and process level and it was exciting to be able to share details about the new activity log baked into our hosting platform. It's a big plus for security teams and editorial teams managing workflow and process.
It's quite common for us on WordPress.com VIP to see clients – especially traditional publishers and media companies – working with legacy editorial and print editorial systems. We're often helping them streamline and simplify processes as well as manage the move from print first to digital first.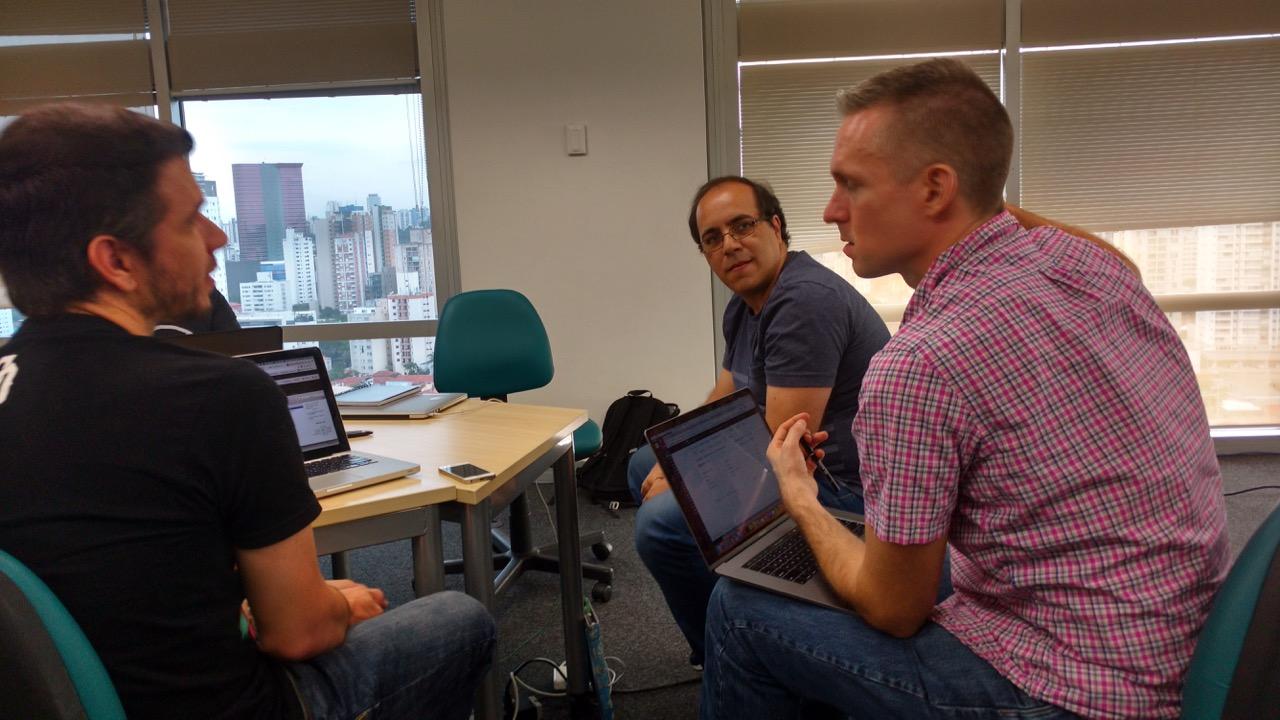 A Look Back
We finished the week with demos showing off the output of the hackathon work and a final retrospective. It was exciting to see what the Abril teams had produced in such a short time, and working together was just one big highlight. We would have liked even more hackathon time.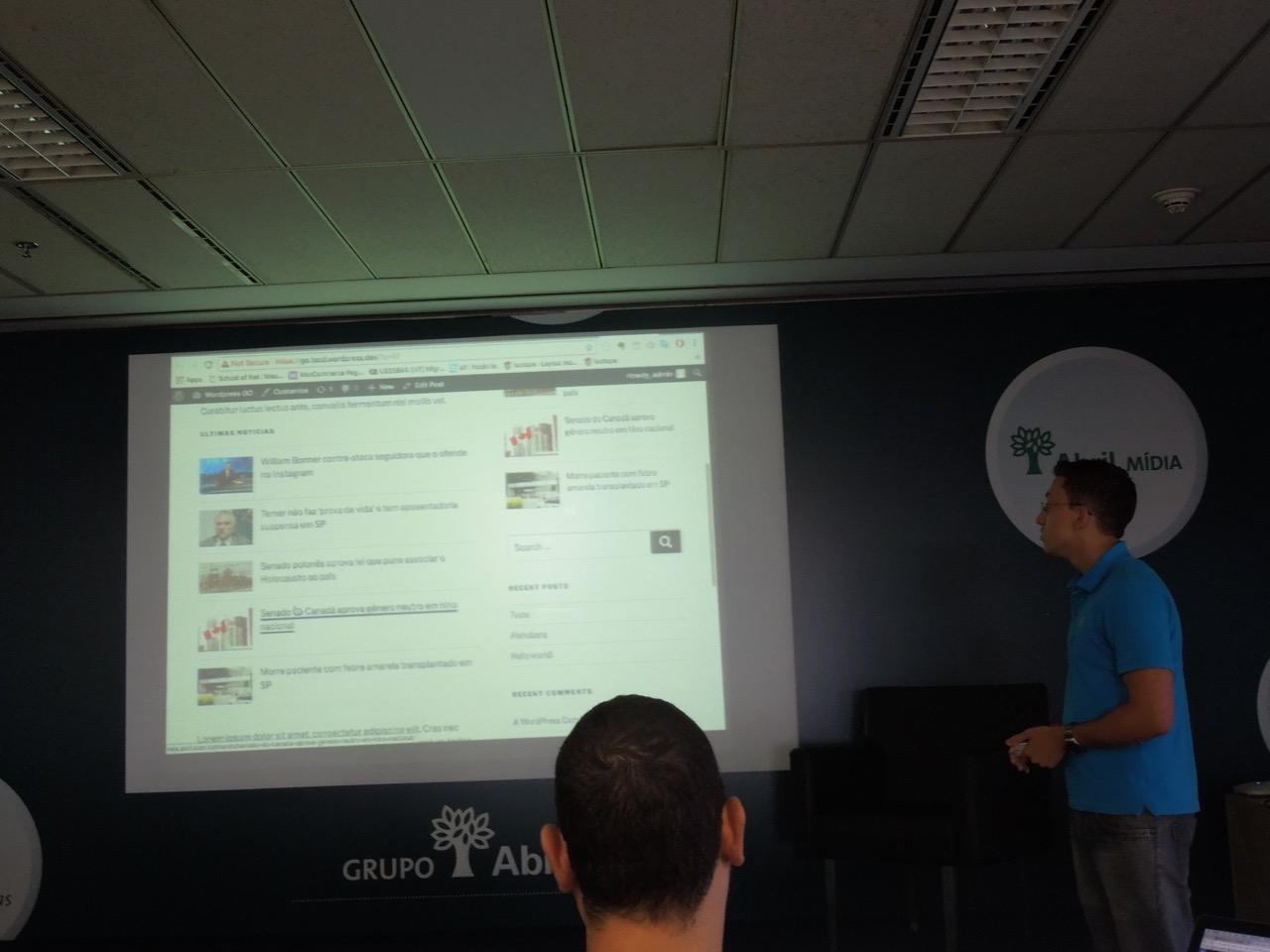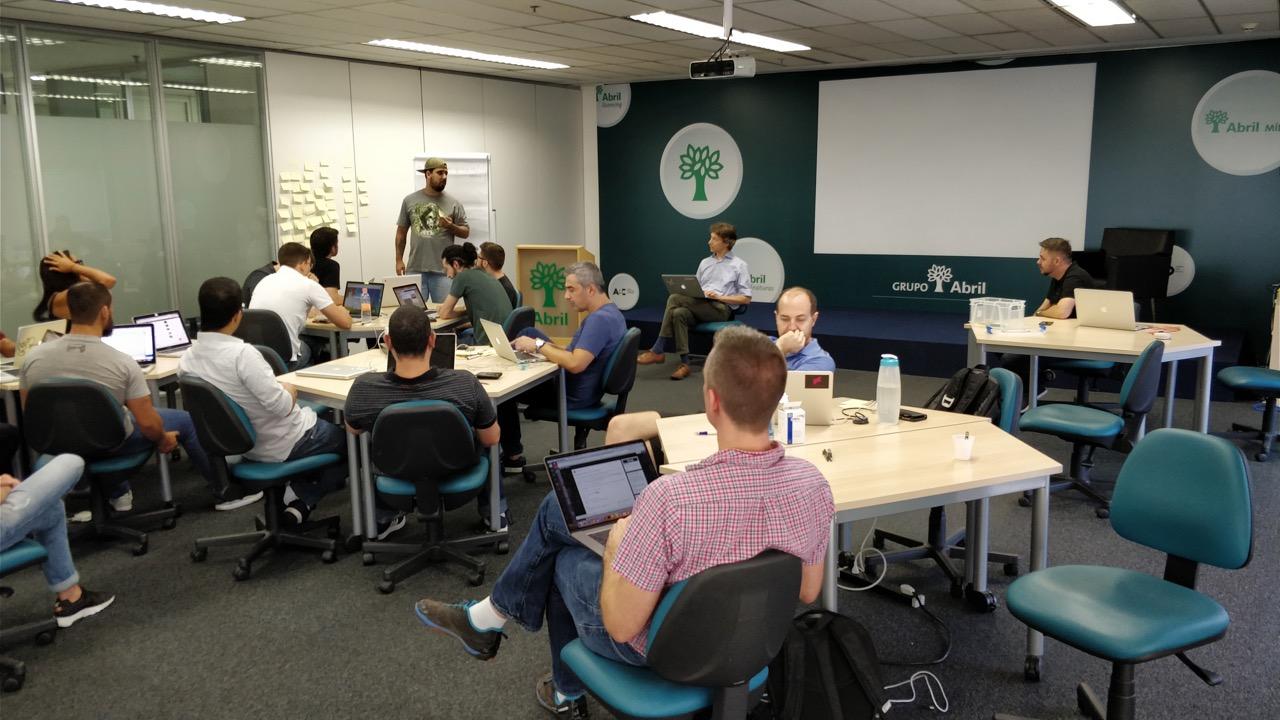 The retrospective brought out lots of individual takeaways and highlights, providing a really good end to the week. The Abril and VIP teams parted with high energy and spirits. Having the chance to work together in person on so many different parts of our shared goals has me really looking forward to the coming months and continuing the great work.
We are hugely grateful to the folks at Abril for their welcome and work together that week. I feel privileged to be working with such a terrific client and proud to be part of WordPress.com VIP supporting and working with clients like these every day. All of us truly care about our clients' applications as if they were our own, and we live and breathe daily our mission to free our clients to publish.
— Klaus Harris, Enterprise Team Lead
Interested in bringing VIP to your team? Get in touch.
PS: We are hiring! If this kind of work sounds interesting to you, check out our hiring page. We have a stellar team within a great company, doing great things with amazing clients at big scale. It's zero effort for me to get excited about what we do every single day. Join us!