BBC America content was previously spread across 3-4 different content management systems. They knew they needed a change and wanted to consolidate their support efforts into a single platform.
We spoke with David Anderson, Senior Product Development Manager at BBC Worldwide, about how WordPress powers BBCAmerica.com, starting with their site redesign a year ago.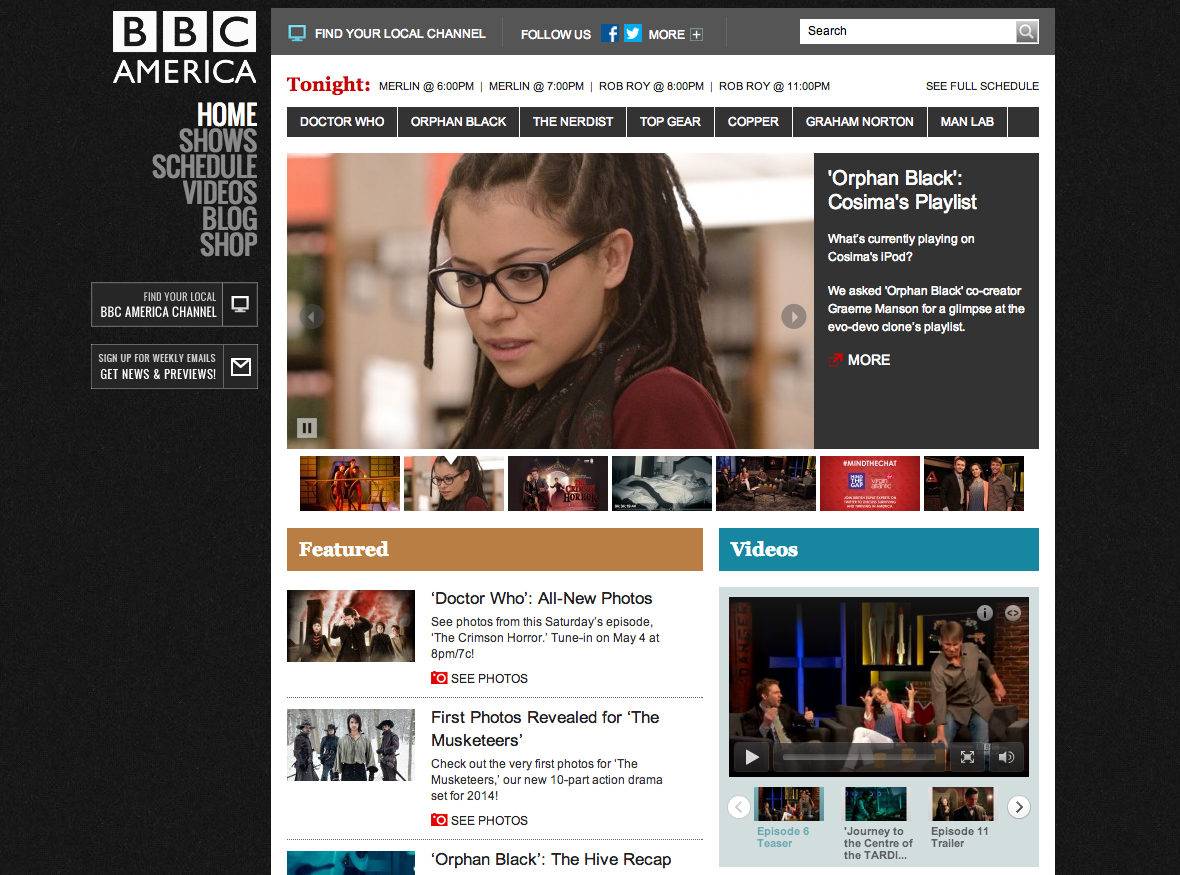 How does BBC America use WordPress to power your show network?
The entire BBCAmerica.com site runs on WordPress. It was a gradual change — we first moved our BBC America's blog, Anglophenia to WordPress, and then the rest of the BBC America site to a WordPress Multisite install after seeing the success of the blog.
Each show has the ability to have its own theme, most of which share a child theme based off the main framework. Each child theme powers its website with a general template which we change to match a show's content and look & feel. We do this by taking advantage of options in each theme in order to help customize it. Editors can upload their own custom art and customize the site without having to involve a developer.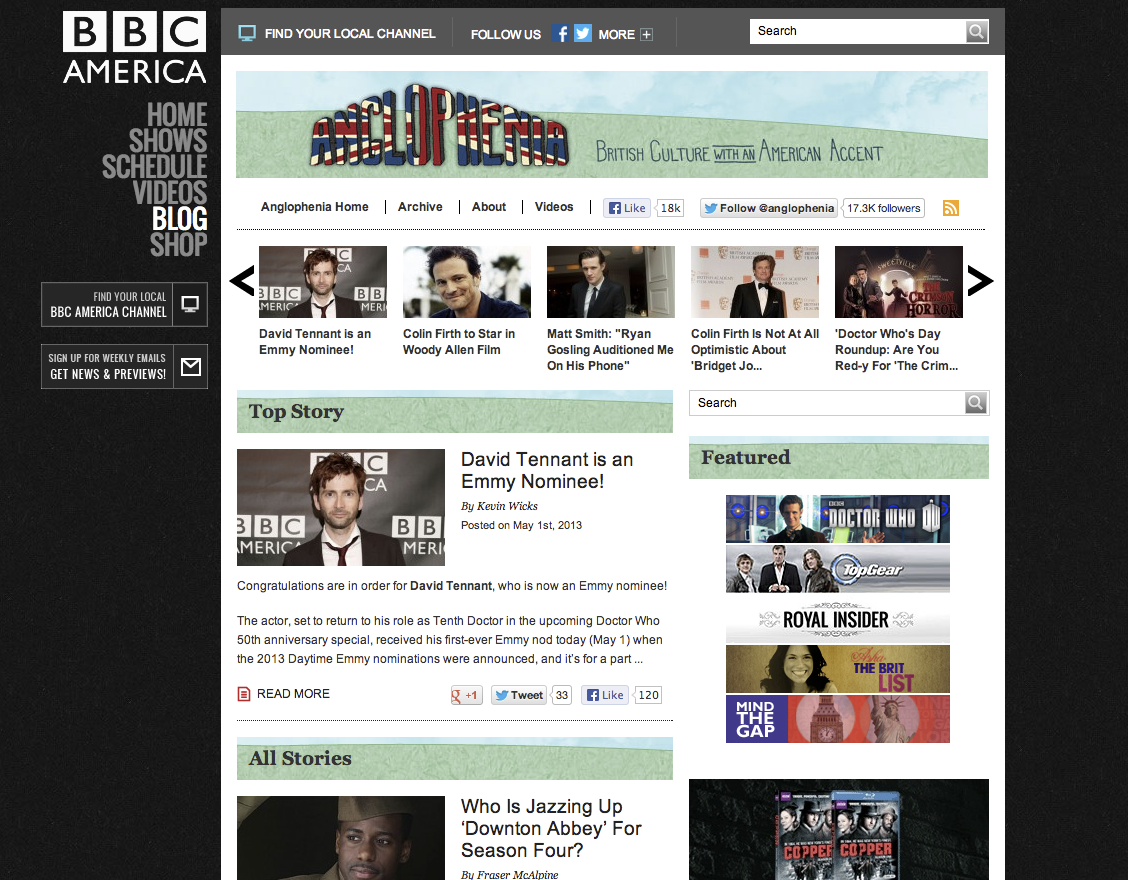 How long does it take to create a new WordPress site for a BBC America show? 
Since we're running Multisite, each show gets a new site. We've automated the technical creation process to a few form fields and a button. The short answer is that we've gotten the process down from 3-5 days to roughly 2 minutes. Keep in mind, this is not including the content that populates the pages, but even that process could take less than a few hours if everything is ready to go. Behind the scenes, there are multiple tasks that run when a site is created. Pages that are needed for each show site such as TV schedule pages are generated, privacy settings are applied so that sites are password protected until they're ready to be published, menus are created, and connections are made to 3rd party APIs.

How has WordPress streamlined BBC America's publishing process and editorial workflow?
The ability to create custom content through the WordPress interface (and not have to create custom HTML code) streamlined 80% of the work which in the past had occupied a huge amount of time for a team of four editors. The result is that editors now have more time to focus on content creation instead of figuring out how to edit (or troubleshoot) code. This also helped standardize the user experience because we were able to get the same editing tools and easy-to-use interface into the hands of all of our editors.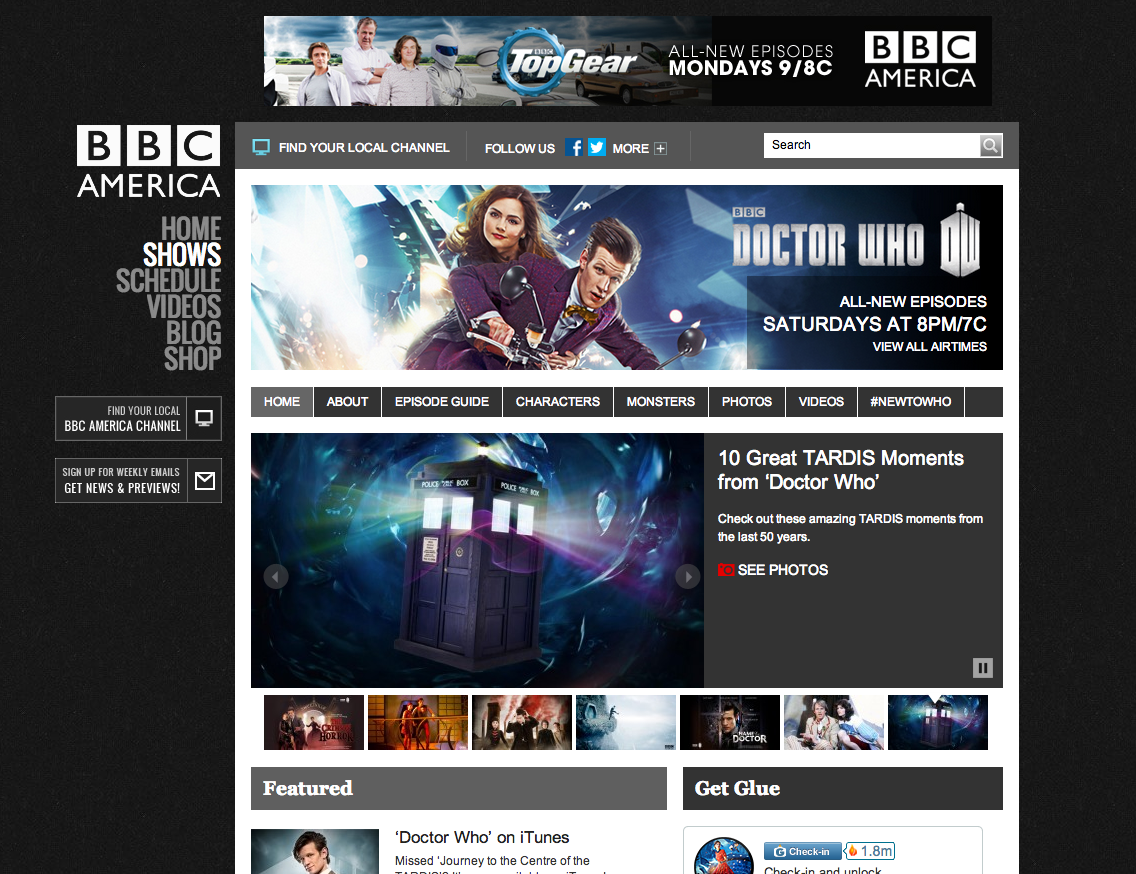 Which features of the site are most appreciated by your users?
One important goal for us was to make it as easy as possible to create content quickly and efficiently in a way that "just works." We were able to streamline the content creation process by customizing the admin interface to allow producers to enter data into fields that make sense for the specific content type they're creating in each section. We've also tried to use drag and drop interfaces when it makes sense. Everyone has gotten used to rearranging apps on their phones by dragging and dropping, and we wanted to carry that experience over into the creation process for the site. Recently, we've been hearing from our editors that the updates to the media uploading experience in the 3.5 release have made it much easier and faster to add images and galleries, which is a feature that they really enjoy.
"Our previous platforms locked us into very rigid options. Changes were expensive and took a long time to implement. Now, we have a solid platform that is flexible and constantly being improved." — David Anderson, Senior Product Development Manager at BBC Worldwide.
How big of a role does social media play in BBC America's content strategy, and how have you integrated it into the site? 
BBC America is the U.S. home of Doctor Who. That show has a large social media footprint and was probably one of the first shows that made us concentrate on tightly integrating content strategy with social media. We saw great results and now we approach every project with a focus on social. In terms of integrating it into the site, we try to make sure that we're keeping up with the ever-changing landscape of social networks. We've made an effort to implement things like Open Graph and Twitter card tagging on the back-end. On the front-end, we've tried to provide ways for visitors to easily share our content. This process is constantly evolving and combines editorial strategy with things like layout tweaks.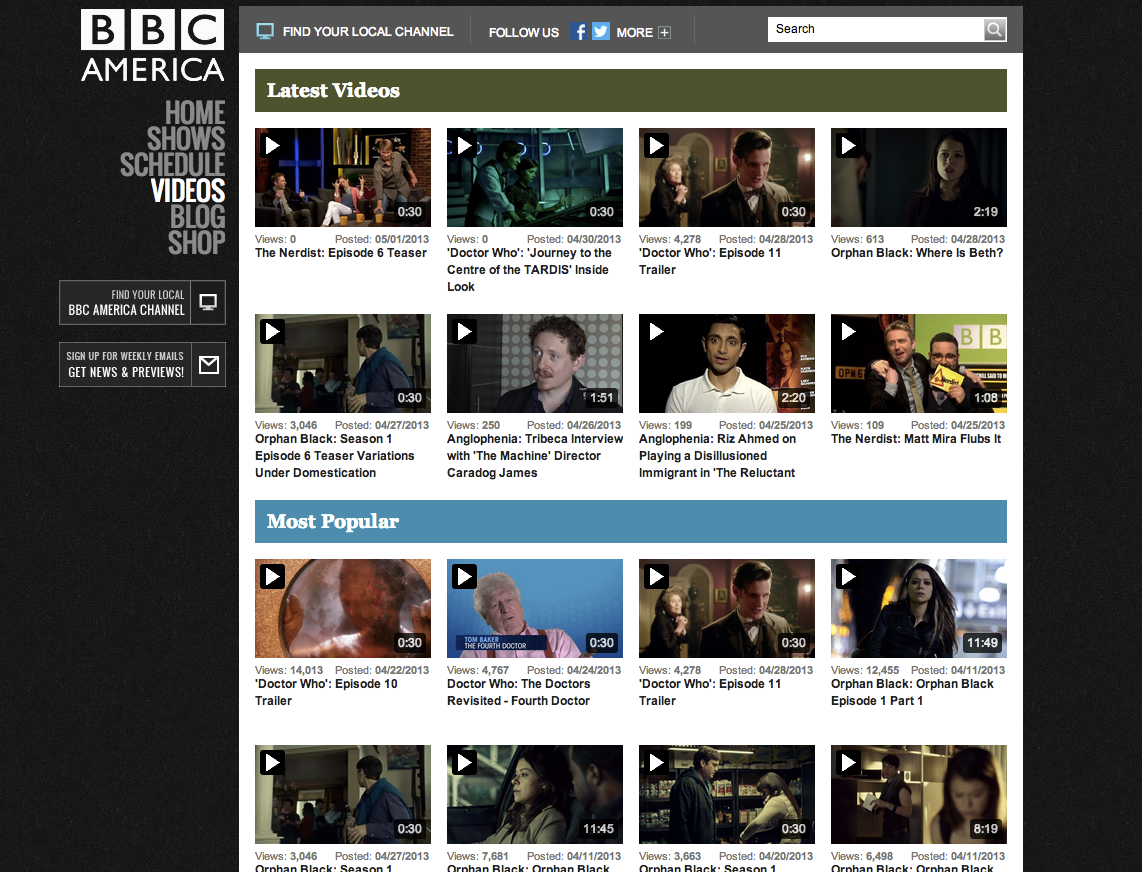 How does BBC America like being a part of the open source WordPress community? 
Being a part of the WordPress and open source community in general has allowed us to accomplish things that could have only happened with great difficulty if we had to build another proprietary CMS. Our previous platforms locked us into very rigid options. Changes were expensive and took a long time to implement. Now, we have a solid platform that is flexible and constantly being improved. In most cases, problems can be solved by reading support tickets and blogs. We use several plugins that are available in the WordPress.org plugin repository and it's amazing how willing plugin developers are to help out when we come across a problem. We try to reciprocate as much as possible and it feels great when we're able to offer fixes that can help the entire community.
Want more information about WordPress for large-scale / enterprise installs? Contact WordPress.com VIP Services.