nclud
A Provocative Creative Agency

We are a full service creative agency focused on imagining and building highly-interactive websites that push the limits of design and development. Thinkers. Doers. Agents of change. A full-service digital marketing agency with passion for ingenuity and innovation in every medium, focused on the user experience.
We dissect where our clients are and plot a course for where they want to be using an inclusive and collaborative process integrating strategy, user experience, design, and engineering from project ideation through completion. We're boundary pushers. Challengers of the status quo. Together, we'll come up with amazing ideas that get results.
Our Capabilities
Development
Here at nclud, we love WordPress. We know the ins and outs of the world's most popular open-source content management system known for its ease of use when updating content, a wealth of available integrations, and overall flexibility. In fact, we have been a certified WordPress developer for more than 10 years.
As you'll often hear us say, we don't work in silos. That means our technical experts aren't waiting in the wings for the ideas and designs to be handed off to them. They're contributing and collaborating from kickoff to completion, lending creativity at every step.
Passionate and innovative, they work hand-in-hand with design, user experience, and strategy to provide a seamless, thought-out end product. So whether it's innovative new experiences, mobile engineering, ecommerce, infrastructure, quality assurance, or anything between, we're thinking it through from the moment we start.
Strategy
Our strategy is to immerse ourselves in the life of your brand and the passions of your audience. We combine these visceral insights, with data science, market research, focus groups, and many of our other top-secret approaches to create, and meet, business goals and marketing objectives. Through targeted outreach and public relations, we ensure that users are reached and conversations of real value are boldly started by your brand.
We switch all the channels on to get into people's hands, homes, and minds to radically shift behavior. We use cultural influences — to shape cultural movements. In a nutshell? We do the legwork upfront to ensure that we get the right messages to the right people, through the right channels.
Innovation & Stakeholder Workshops
Market Research, Focus Groups, & Surveys
Competitive Analysis & Competitor Monitoring
Voice, Messaging, Content, & Editorial Strategy
Integrated, Multi-Channel & Targeted Campaigns
Sentiment and Engagement Analytics & Analysis
Predictive Modeling & Regression Analysis
Word Of Mouth & Experiential Marketing
Event Production & Community Organization
Organic & Targeted Search Engine Optimization
Managed AdWords & Cost-per-Click Campaigns
User Experience
Every interaction we create starts with a collaborative framework that we build with our clients. The result is an innovative user experience with a full understanding of exactly who the users are, not just a ranking of their goals and behaviors. We then have a blueprint for creating eyebrow-raising, smile-inducing new interactions that are better than they could imagine.
From persona development and information architecture to rapid prototyping and user testing, we utilize a well-defined and iterative process that ensures we understand the experience — and its users — in a way that we can map to metrics, and always measure success.
Product & Service Design
Experience Mapping & Journey Development
Enthnography & Persona Development
Information Architecture & Taxonomy
Heuristic, Usability, & User Testing
Attention, Eye, Click, & Brainwave Tracking
Rapid Prototyping & Lean Testing
Design
We're passionate about everything we create. But our designs aren't for us, our clients, or the judges of an award show — they're for the audience.
And it's more than providing an optimal user experience. It's defining brands, considering both the aesthetic and interactivity, standing for something, and creating an overall feel that just clicks. Users won't give our designs a second thought, because they won't have to.
Combining technical know-how with artistic instinct, we don't design for interactivity — we create interactivity.
With the Big Game on the line, see how we worked with NBC Sports to design an immersive, unique second-screen experience.
Visual & Graphic Design
Branding, Identity, & Style Design
Interaction & Interface Design
Photography & Video Production
3D Modeling & Industrial Design
Data Visualization & Infographics
Who we work with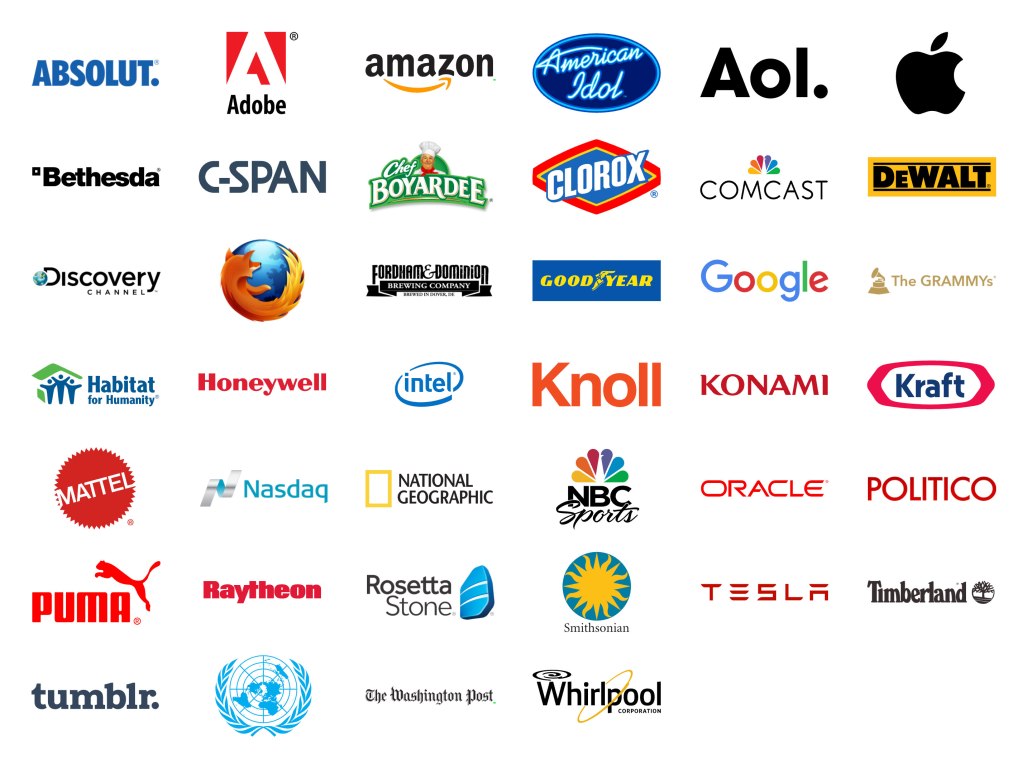 Since our founding in 1998, we have successfully delivered digital solutions to more than 400 brands and organizations. We work with the Fortune 100, non-profits, start-ups, and everyone in between. We don't have clients, we have partners — we bring an outside perspective that is founded upon years of experience of what works and what doesn't in the digital and marketing spheres. Nonetheless, we will never understand your business the way that you do, so we work side by side with you to bring each of our unique perspectives to the table. The results are groundbreaking and would be impossible if either party were not open minded and ready to push the envelope.