First + Third
Brilliant Websites for Big Visions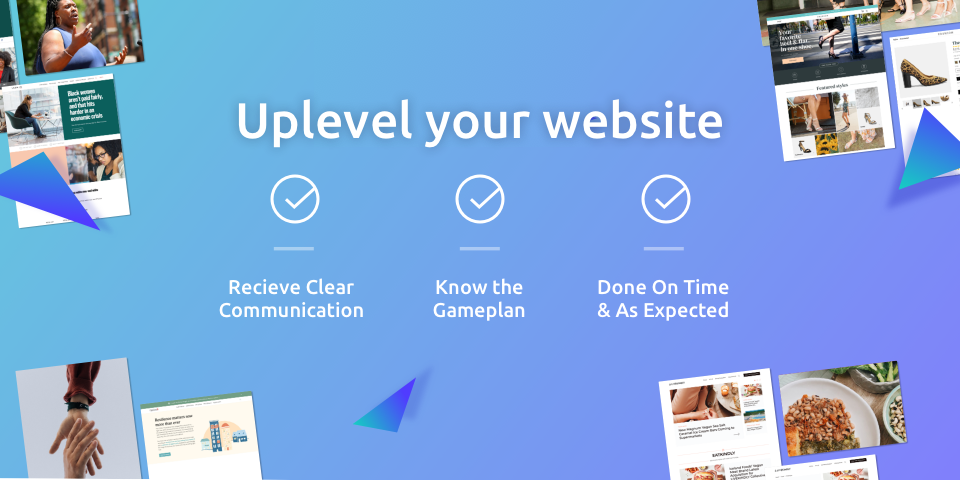 Every Project Has Goals. We Make Achieving Yours, Ours.
Receive Clear Communication:
Through our weekly stand-up meetings, avid use of communication tools (Slack, ClickUp, etc.), you'll never wonder about the status of your project or be in the dark on whether or not it will meet your objectives. You'll be a part of the process and kept informed every step of the way.
Have A Game Plan:
Identifying goals is easy; achieving them takes work. What makes success possible is a thorough game plan. For every project, we start with what success looks like and develop a timeline and plan of attack to get there.
Be Done On Time & As Expected:
We like to think of our clients as a part of the team, making the process fun, collaborative, and inclusive. When we're in it together, goals are met, deadlines are hit, and beautiful work gets done.
Websites Should Tell A Story. We'll help you tell yours
We believe that when a site is built with a purpose, everyone wins.
Make Your Customer the Hero In Your Story
Use narrative, story—based content to connect with your audience. Do this by helping visitors understand the problem your business solves and how doing business with you can make their lives better.
Use Powerful Imagery and a Creative Content Layout
Like the old adage, a picture is worth a thousand words, we believe that the right imagery and content distribution can bring the brand and its story to life — compelling the user to read, scroll, and absorb the message in a way that plain text can not.
Build Your Site & Each Page with Purpose
Go beyond individual pages to take users on a journey through the site rather than a single destination. By thoughtfully organizing content according to both the business and the user objectives, your website will deliver more impact and will be greater and your reach larger.
Have the Tools To Manage Your Site Yourself
Any growing organization needs to be able to make changes, add content, or publish pages to their site without the need for development work. We make sure you have just enough power to manage your site but not so much that you could break anything.
Our "Playbook" Makes It All Possible
Everyone knows you can't win without a solid game plan. This is why each project starts, runs and ends with a solid playbook.
Our process is simple:
Get to Know You, Your Business, and The Purpose of Your Project: After the kickoff, we'll hold a workshop where we work collaboratively to understand the business objectives, your goals for the user experience, and the vision for the project's look, feel, and functionality.
Develop The Right Approach: Every project requires a unique plan of attack. We'll design the timelines, milestones, and process- and then we'll get to work — to ensure that the project's objectives are met from start to finish.
Deliver More Than A Website, Deliver an Experience: You'll have a website that does more than look pretty. It will tell your brand's story using compelling content, powerful imagery, and creative content distribution- leading them to meaningful and measurable engagement.
The Services That Help You Succeed
Project management: Full transparency and access to our team
Product: Narrative page structure that engages your users
Collaboration: Workshops that focus on business and customer objectives
Design: Style guides, design systems, branding, campaigns, experiences, responsive design that bring your brand and your content to life
Front End: HTML/CSS/Javascript, React, component systems, Gutenberg blocks, PWAs
Backend: WordPress, PHP, Node.js, Lambda, AWS, DevOps
Best Practices: SEO, site speed, accessibility, instrumentation, and reporting
Some of Our Favorite Work
While a final product is always the pinnacle of every project, we like to think that the relationships we build along the way sweeten the deal. Perhaps that's why most of our clients have chosen to continue working with us for years following the initial project. Here are some of our most notable projects and clients.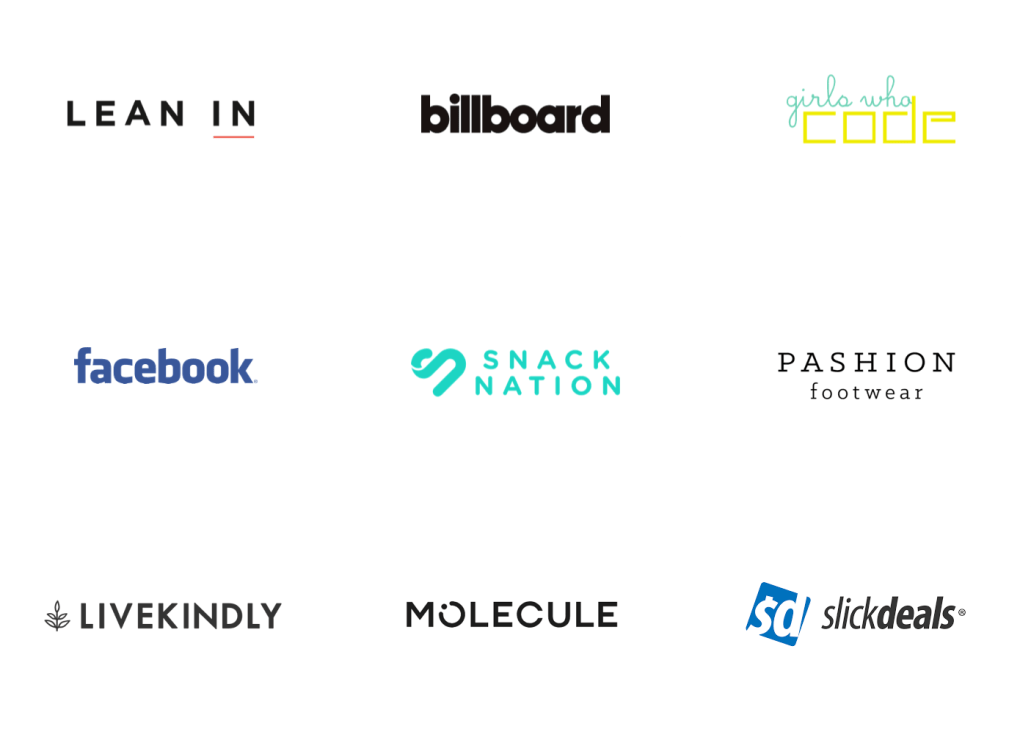 Your Success is Our Mission
First + Third specializes in a narrative approach to web development and design. Their visual storytelling strategy allows them to create modern websites that fuse the user's experience with an organization's greater purpose in order to achieve big results. First + Third's totally remote and collaborative team serves a diverse client base from industry leaders like Billboard and Facebook to social changemakers like Lean In and LIVEKINDLY.