Disqus
Build, grow, and retain a loyal community with the web's favorite commenting and engagement platform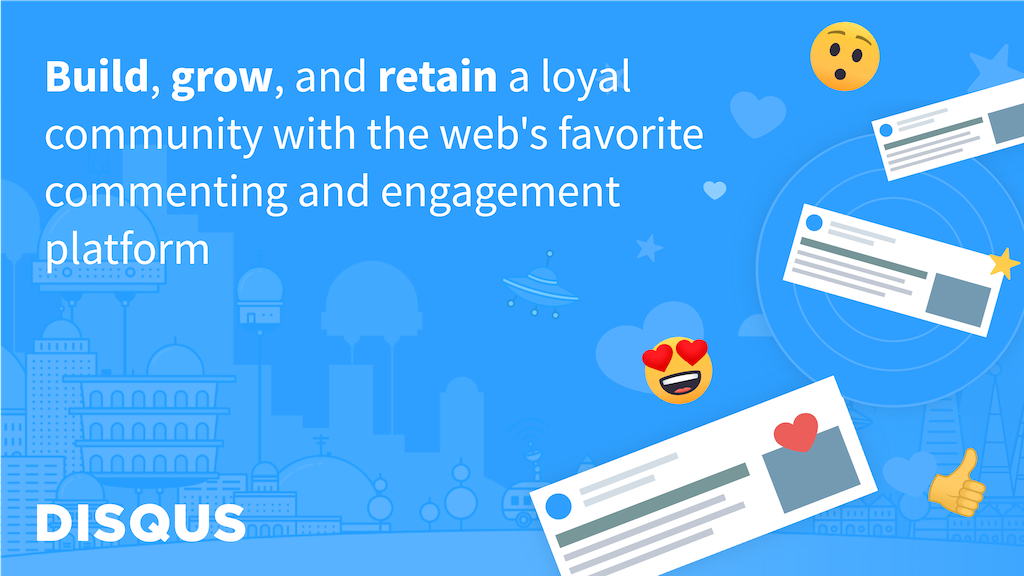 Disqus is the web's favorite commenting and engagement platform, making it easy for publishers to establish, grow, and retain loyal audiences online by facilitating meaningful discussions and interactions between publishers and their readers.
We're on 78% of the web's top 1000 most engaged sites and Disqus readers consume twice as much content compared to readers coming from Facebook, Google, Twitter, and other major platforms. On average, sites with Disqus see a 50% increase in article views and 35% increase in time spent on site.
With the most robust moderation tools, mobile friendly design, and simple setup, Disqus has everything a publisher needs to build an active community of readers right out of the box.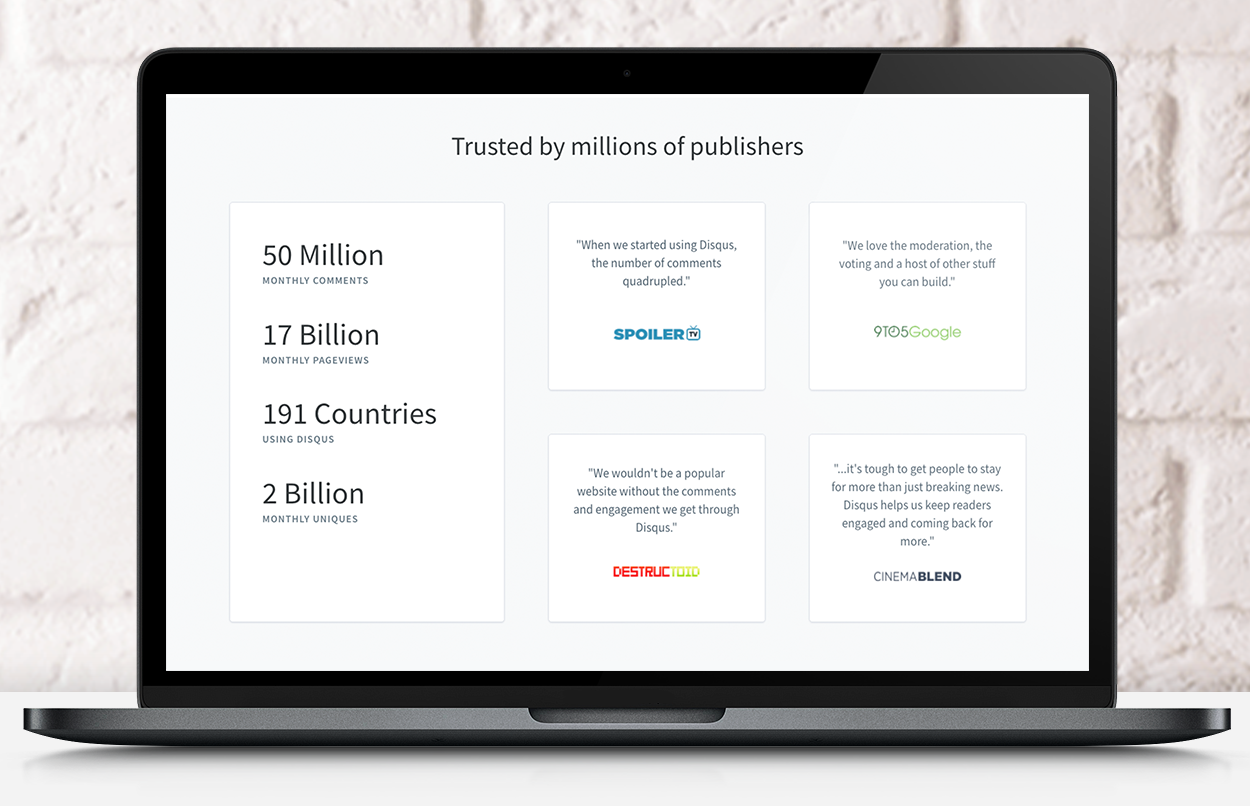 Features of the Disqus WordPress Plugin include:
Access to advanced analytics dashboard to help publishers understand how their audience engages with their content.
Single Sign-On (SSO) allows publishers to seamlessly integrate Disqus with their own user management systems. Publishers can use this to grow their subscription base, gather information about their commenters, and avoid instances of spam and trolling. 
Publishers can turn engagement into revenue with inventory through Disqus and highly configurable ad serving.
Publishers can use data provided by our unlimited API access to build custom applications such as user profiles, leaderboards, top / most recent comment feeds and other custom widgets.
Content Analysis, part of Disqus' Advanced Audience Analytics, helps publishers understand which articles are performing the best with their audiences and provides a breakdown of total engagements, comments, and unique commenters per article.
Offering robust moderation tools to help publishers keep their community safe and civil.